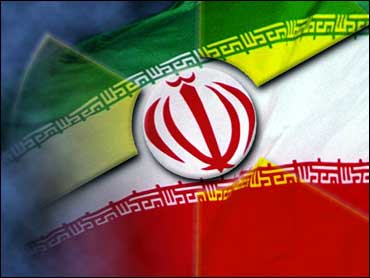 Iran Rejects U.S. Nuke Claims
Iran on Friday rejected U.S. claims it is developing nuclear weapons and said the allegations stem from more than two decades of tense relations between the two countries.
"Iran has renounced the nuclear option for many reasons," Amir Zamaninia of the Iranian Foreign Ministry told a meeting of countries that are in the 1968 Nuclear Nonproliferation Treaty. "We do not have anything to hide."
Zamaninia spoke at the end of a two-week session on the 188-nation treaty. During the meeting, the United States has been stepping up global pressure to find Iran guilty of violating the treaty for developing nuclear weapons.
"We consider the use of nuclear weapons to be inhuman, immoral and illegal," Zamaninia said. The weapons have "no place in our defense doctrine."
He said the U.S. campaign resulted from "the inability of the United States to view Iran's peaceful nuclear program objectively" because of problems in relations between Tehran and Washington since the 1979 Iranian Revolution.
Other countries also "registered their concern about Iran's nuclear program and called on Iran for greater transparency" but were willing to await conclusions by the International Atomic Energy Agency next month, Zamaninia said.
He said the United States appeared in part to be seeking to divert attention from its own "failure to comply fully with its own commitments" to nuclear disarmament under the nonproliferation treaty.
Under the treaty, the United States, China, France, Russia and Britain are committed to negotiating elimination of their own arsenals as part of the overall effort to stop the spread of nuclear weapons.
Washington also is demonstrating a double standard because it overlooks Israel's record "as a proven and established proliferator,'' Zamaninia said.
John Wolf, U.S. assistant secretary of state for nonproliferation, opened the two-week session April 28 by alleging that "Iran is going down the same path of denial and deception that handicapped international inspections in North Korea and Iraq."
U.S. President George W. Bush noted his administration's criticism of Iran's nuclear program Thursday after a visit from the emir of Qatar, but he said he was waiting to see what the IAEA reports on the program next month.
The head of the Vienna-based agency, which oversees compliance with the nonproliferation treaty, visited a uranium mine and other Iranian nuclear sites earlier this year and is to report to the IAEA board on what he found.
Hungarian Ambassador Laslo Molnar, who chaired the meeting, said North Korea's nuclear program also was a major discussion topic.
Countries voiced "a wide range of concerns" about North Korea's nuclear program and urged the country "to dismantle its nuclear weapons program in a prompt, verifiable and irreversible way," he said.
By Alexander G. Higgins
Thanks for reading CBS NEWS.
Create your free account or log in
for more features.