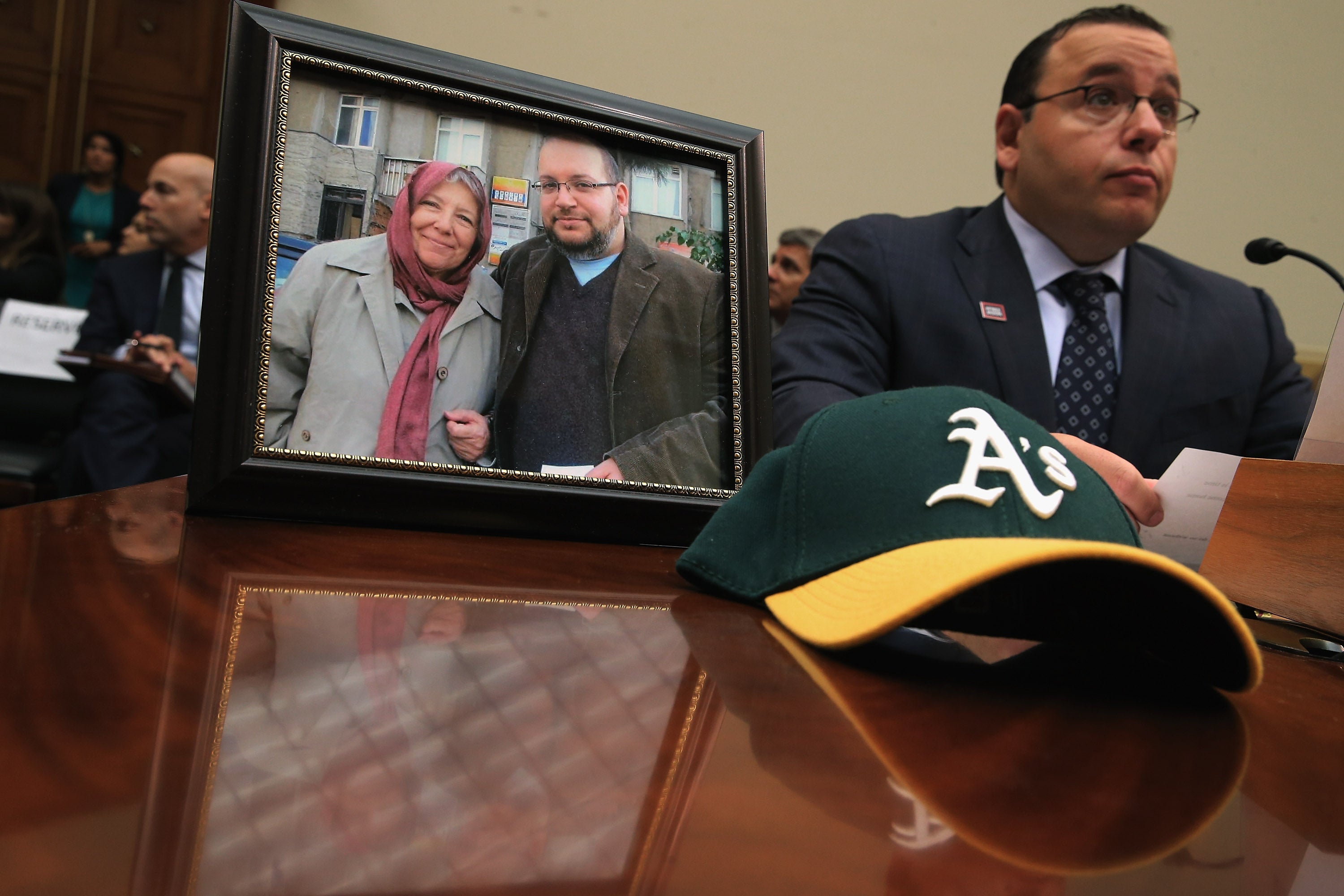 U.S. prisoners pawns in Iran nuke negotiations?
VIENNA -- Senior U.S. and Iranian diplomats were to rejoin intense negotiations Tuesday in Austria over the Islamic Republic's disputed nuclear program, and were expected to keep talking past the pre-agreed evening deadline to reach a final deal.
The hope is that in the coming days Secretary of State John Kerry and his Iranian counterpart can nail down the details of an agreement for harsh economic sanctions against Tehran to be lifted in exchange for a halt to most nuclear enrichment activities and inspections and oversight of atomic sights in Iran.
Kerry and President Obama are keen to see the deal finalized as a major credit to the administration's foreign policy credentials, but as CBS News correspondent Margaret Brennan reports, no one has a more personal stake in the negotiations than the four Americans currently imprisoned or missing in Iran.
With the U.S. and Iran talking for the first time in more than 30 years, their families believe that this is the best chance to bring their loved ones home, and they've come to Vienna to lobby for their release.
For Sara Hekmati, a breakthrough in Vienna isn't a landmark nuclear accord with Iran -- it's getting her 31-year-old brother out of one of the country's most notorious prisons.
"We want him to be home," she told Brennan of her brother Amir, a former U.S. Marine who was arrested in 2011, convicted of espionage and sentenced to 10 years in an Iranian prison.
The family hasn't seen him in four years, and want him to be home with his cancer-stricken father.
Lobbying for her brother's released in Vienna, Hekmati wants his case to be a central priority for the nuclear negotiators.
"The U.S. has a moral obligation for my brother -- he served this country... and I really just implore that they understand our situation and continue to push, and it's not just raising it on the sidelines any more, it's asking what it's going to take to bring him home."
But State Department spokeswoman Marie Harf said linking Hekmati's case to the talks could backfire.
"We don't want the fate of these Americans, whether they can be returned home, to be tied to nuclear negotiations that may not end up being successful. We want these Americans home with their families whether we get a nuclear agreement or not."
Ali Rezaian fears the Iranians could use his brother as a pawn to gain leverage at the nuclear negotiating table.
"It's just completely inhumane," he told Brennan of his brother's secretive trial on spying charges.
Washington Post reporter Jason Rezaian, 39, is languishing in prison while that trial remains on hold until after any deal is likely to be finished.
Jason Rezaian has already spent 11 months in the same prison holding Hekmati, and is also facing espionage charges.
His brother Ali has had little luck getting any face-time with the players in Vienna.
"The Iranians don't talk to me, we've tried to have meetings and they won't talk with me at all," he told Brennan, adding that he and his family hadn't managed to speak with any U.S. officials in Vienna, either.
U.S. diplomats have told Brennan that Kerry met privately two days ago with Iran's Foreign Minister Mohammad Javad Zarif about Rezaian and the other prisoners.
Another U.S. diplomat personally delivered a letter from the Hekmatis asking for Amir to be able to see his dying father.
U.S. officials say that at every meeting with the Iranians, they implore them to release these Americans but, so far, that has not been enough to bring them home.
Thanks for reading CBS NEWS.
Create your free account or log in
for more features.