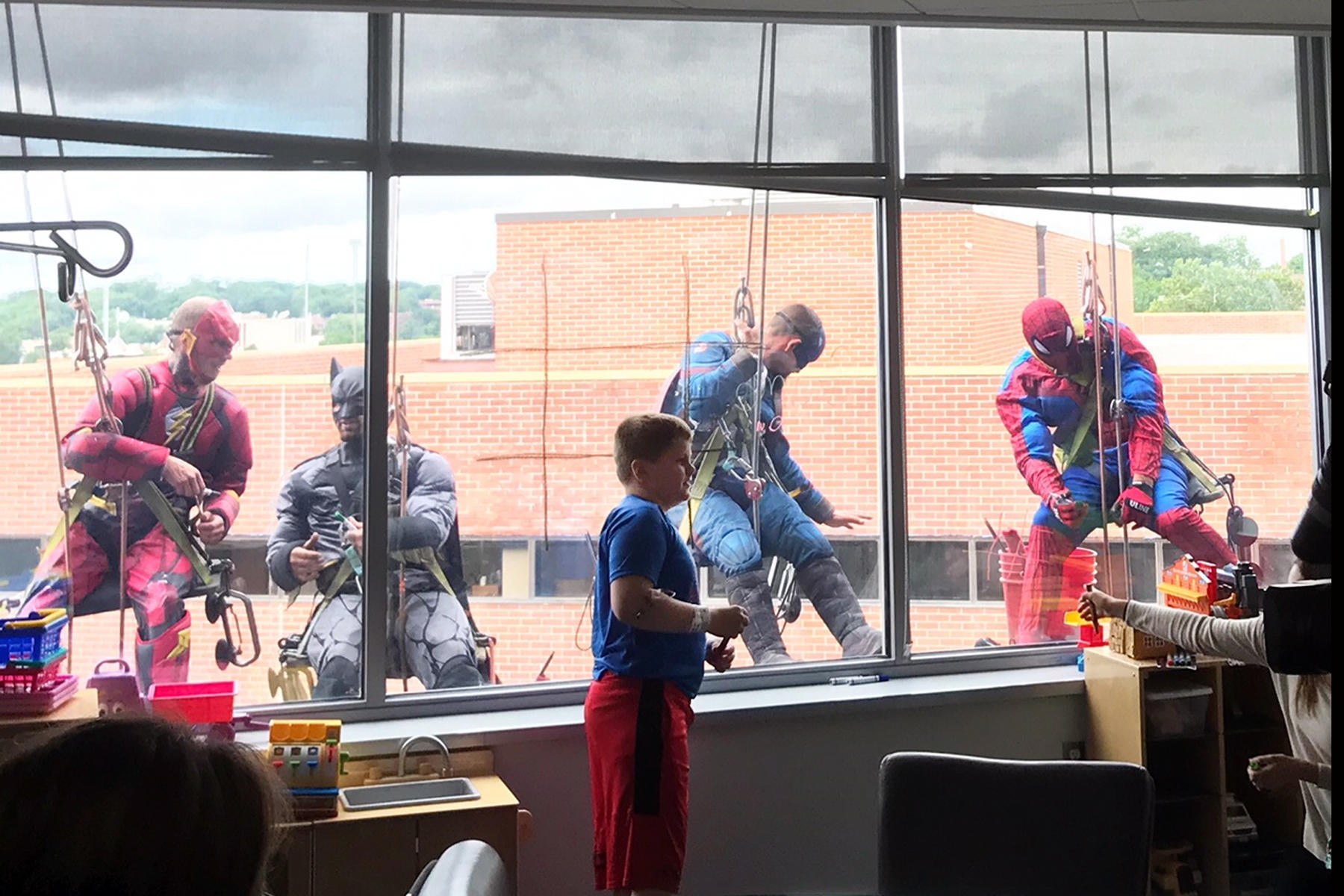 Window washers dressed as superheroes surprise young patients at Iowa hospital
Children at a hospital in Iowa got a superhero surprise Tuesday. Local window washers dressed up as Captain America, Spider-Man, Flash and Batman hung from outside the facility, producing some big smiles on the kids inside.
For the third year in a row, employees of Larry's Window Services brought wipers and cheers to patients at Blank Children's Hospital in Des Moines. Video from the special event shows the window cleaners drawing smiley faces and giving high-fives to the patients as the little ones erupted in happiness.
"The smiles say it all when these special friends fly by their room," said Amy Varcoe, a spokesperson at the hospital. "The kids at Blank Children's Hospital are true super heroes every day. Laughter and smiles are the best medicine."
Varcoe, noting the patients' ages range from 10 months to nine years old, says, "We hope that for ten minutes they can forget where they are and just be a kid."
Dean O'Connor, the co-president at Larry's Window Services, says the annual event makes his workers just as happy as the children.
"It feels like my team gets more out of it than the kids do," O'Connor said. "Something they really enjoying doing, giving back to community."
Chuck Davis, who dressed up as Spider-Man, said it's amazing to see the kids light up.
"We used to rent costumes and now we bought them," Davis said. "We're so committed to it. Any chance that we get, we do it."
Thanks for reading CBS NEWS.
Create your free account or log in
for more features.