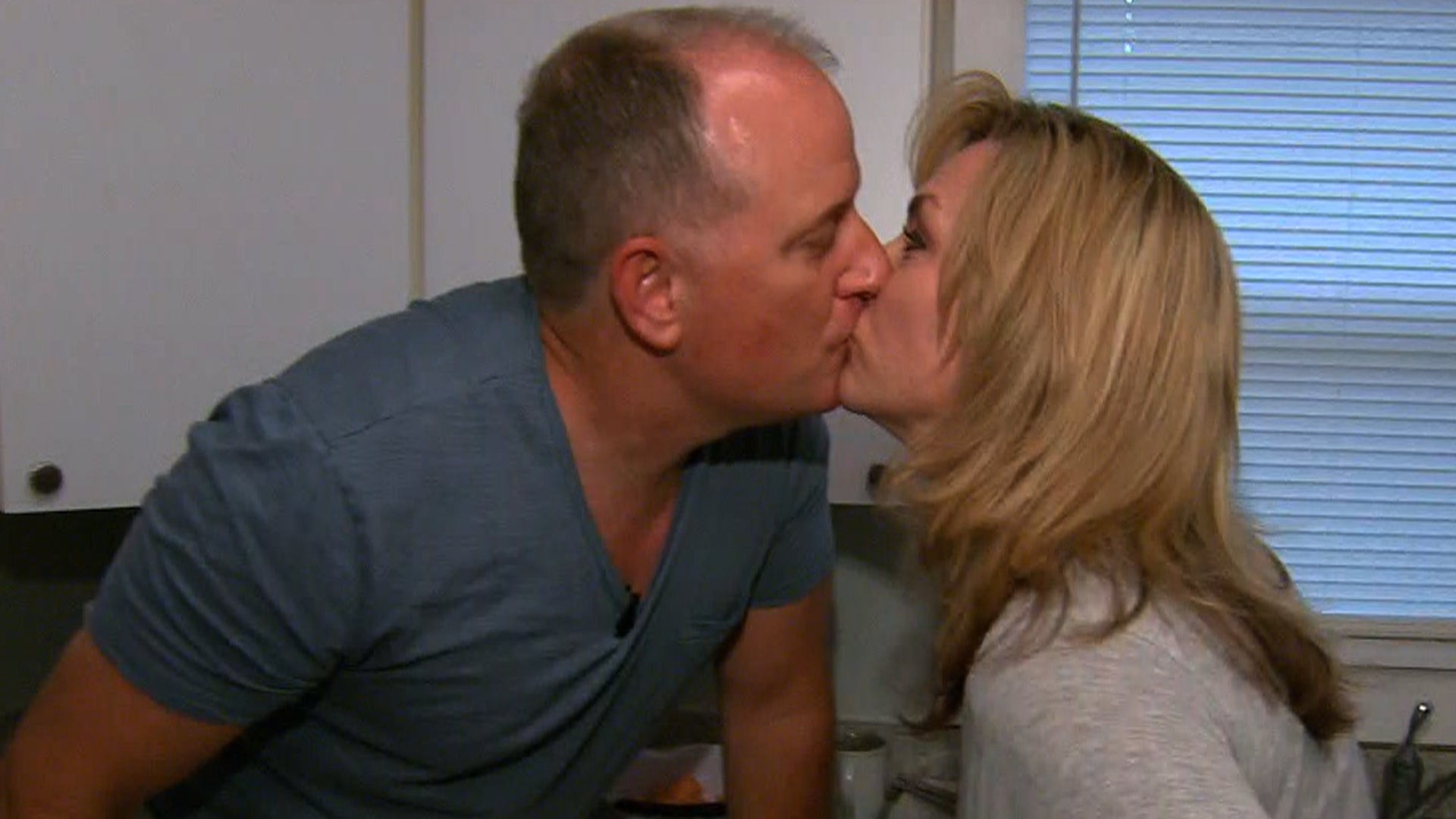 Intimacy lost: Veteran and his wife speak out on hidden toll of war
(CBS News) Veterans advocacy groups have urged Congress to take a closer look at the growing number of veteran suicides in recent years, pushing issues like post-traumatic stress disorder to the national stage. CBS News contributor Lee Woodruff spoke with a couple who is dealing with a different PTSD-related issue: the breakdown of intimacy between veterans and their partners after war.
Mark Waddell, a former Navy SEAL who served in Iraq, struggled to regain the level of intimacy he once had with his wife of more than 20 years, Marshele, when he returned from rounds of deployments.
"Quite frankly when you get off the battlefield, and you get home, you want to have sex and you want to have a lot of it," Waddell said.
Waddell described the strain that post-traumatic stress and traumatic brain injury symptoms had on his marriage and his relationship with his children, saying he was "very short-fused" and that he "had no tolerance for anything seemingly insubordinate or meaningless."
Marshele added, "It was chaotic and unpredictable."
Frontal lobe and traumatic brain injuries, which affect many returning troops, can inhibit emotions like empathy and understanding. Marilyn Lash counsels the wives of wounded troops and said the loss of intimacy and difficulties with sex and intimacy are common among returning veterans and their partners.
"Demanding sex constantly, repeatedly during the day," Lash said, describing symptoms she has observed. "Some of this is connected to what we call frontal lobe injury. The other pattern that we see is a loss of interest in sex and intimacy, and that's often tied into not only loss of libido, but also depression."
To hear more from the Waddell about their struggle to come back from the "breaking point" of their marriage and their candid conversation with Lee Woodruff, watch the video above.
Thanks for reading CBS NEWS.
Create your free account or log in
for more features.