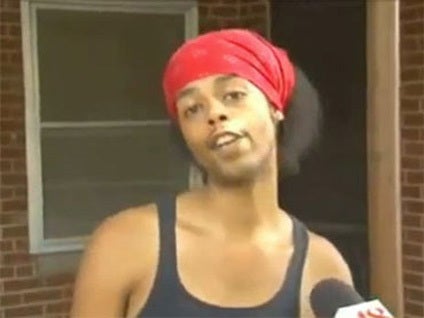 Internet celebrity Antoine Dodson arrested in Alabama on Sunday
(CBS) - Internet celebrity Antoine "hide yo' kids hide yo' wife" Dodson has been arrested in Huntsville, Ala., police say, for playing music too loudly, reports TMZ.
According to TMZ, police say Dodson was pulled over at 6:20 PM Sunday and issued a warning for violating the local noise ordinance. But when officers ran his information they discovered a warrant out for the auto-tune star's arrest.
Apparently Dodson failed to report to court after he was busted for marijuana possession back in April. TMZ reports that police arrested Dodson on the spot. He was then released the same day on a $516 bond.
Police spokesmen told The Wrap that they had planned to let Dodson off with a warning until they discovered the warrant.
Dodson became an internet celebrity last year when a YouTube video of him being interviewed by a local broadcast news station went viral. An auto-tuned version of Dodson's interview, recorded by the Gregory Brothers and dubbed the "Bed Intruder Song," made it onto Billboard's Hot 100 list.
Thanks for reading CBS NEWS.
Create your free account or log in
for more features.