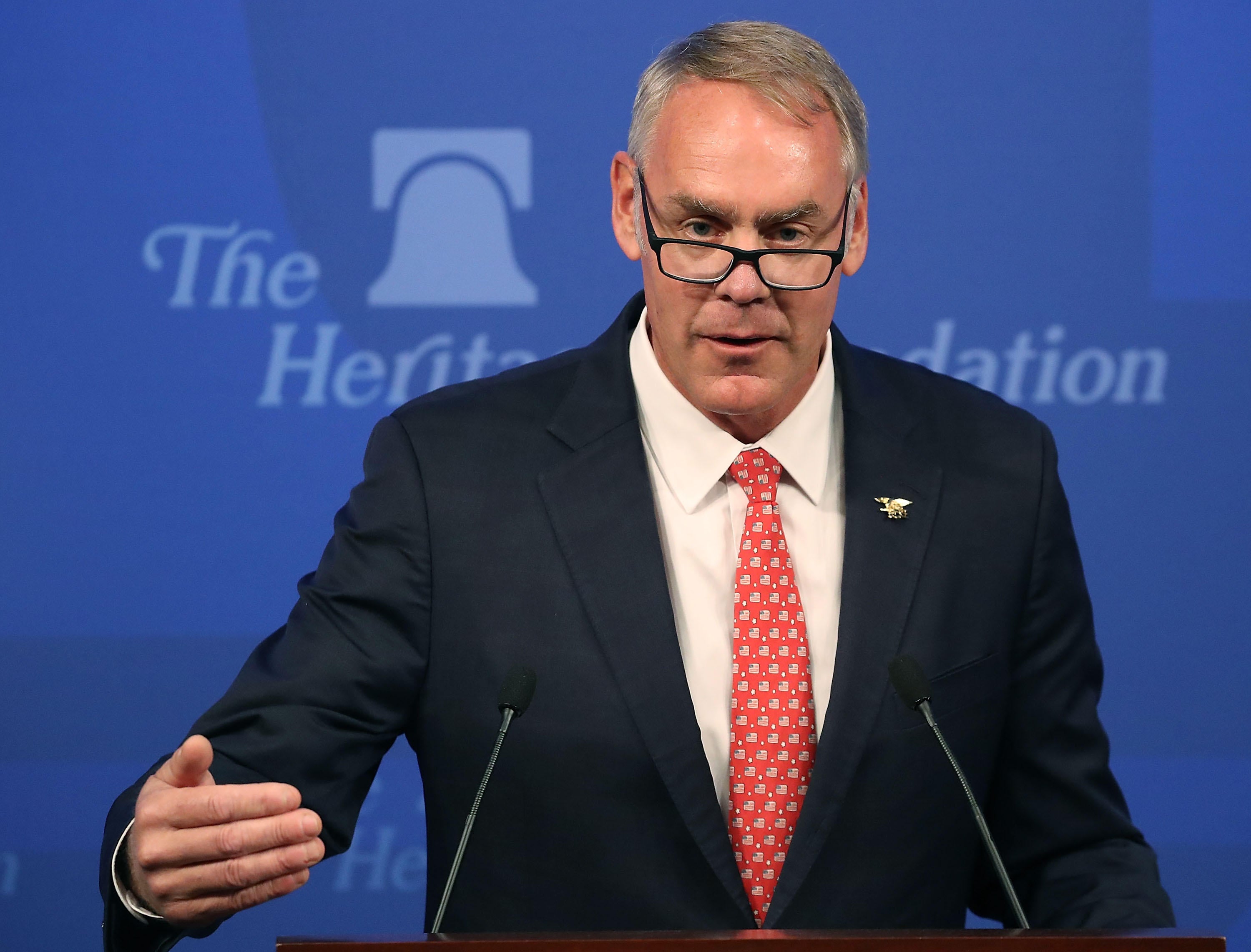 Interior Dept watchdog investigating Zinke is still on the job despite her rumored ouster
The Interior Department denied reports that the Trump administration was replacing the department's independent watchdog, who is overseeing multiple investigations into Interior Secretary Ryan Zinke, with a political appointee. The supposedly departing official still hasn't been informed her services will no longer be needed.
The confusion started with an email from Housing and Urban Development (HUD) Secretary Ben Carson to his staff on Friday. In the email obtained by CBS News, Carson congratulated Suzanne Israel Tufts, assistant secretary for administration at HUD, who he said would be leaving to take the job as acting IG at the Interior Department.
In a statement, Heather Swift, a senior adviser to Zinke, chastised the media for taking Carson's email at face value.
The statement read:
"This is a classic example of the media jumping to conclusions and reporting before all facts are known. The facts are:
1. Mary Kendall is still the Deputy Inspector General at the Department of the Interior.
2. Ms. Tufts is not employed by the Department and no decision was ever made to move her to Interior.
3. HUD sent out an email that had false information in it.
4. Only the White House is able to reassign senate confirmed officials.
"Any anonymous claims from "White House officials" that the Department blindsided them are absolutely false. Ms. Tufts was referred to the Department by the White House as a potential candidate for a position in the Inspector General's office. At the end of the day, she was not offered a job at Interior," the statement concluded.
A spokesperson for Deputy Inspector General (IG) Mary Kendall told CBS News on Wednesday that Kendall is still on the job and has not received any indication from the White House or the department that she is being replaced.
"I am extremely grateful to Suzanne for her service at HUD and am confident that she will thrive in her new role," Carson said in the email.
Tufts is a Republican lawyer who replaced a career official at HUD who refused to approve Carson's expensive redecorations of his office.
Kendall has served in an acting capacity since 2009, and was nominated to serve as permanent IG in 2015, but the Senate never brought her nomination to the floor. Only the president can fire a Senate-confirmed inspector general with proper congressional notification.
"The position of the Inspector General has been vacant for about ten years. This is a presidentially appointed, senate confirmed position, which would be announced by the White House," an Interior Department spokesperson told CBS News.
While that statement is true, it would not apply to Tufts who would have served in an acting capacity, if Secretary Carson's letter was to be believed. CBS News has asked the White House for comment.
The Office of the Inspector General is conducting at least four investigations into Zinke's activity, including examinations of his travel habits, an Indian casino development in Connecticut, his involvement in a real estate deal in Whitefish, Montana, and how the department drew the boundaries for a national monument.
Thanks for reading CBS NEWS.
Create your free account or log in
for more features.