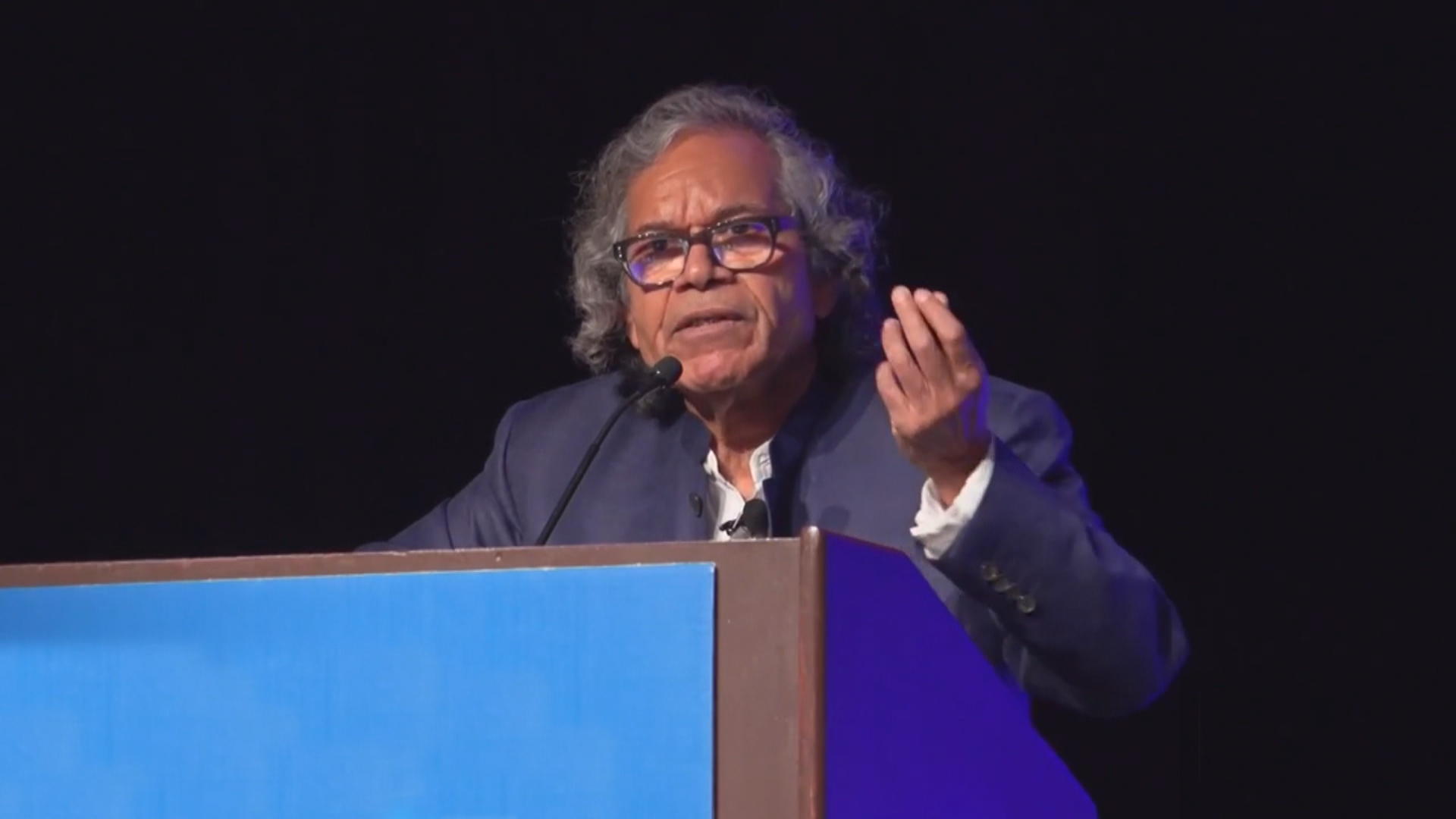 Drug company staffers allegedly impersonated physicians' employees in opioid scheme
The most prominent pharmaceutical executive to be criminally charged in the opioid epidemic is now free on bail. John Kapoor, founder of Insys therapeutics, was arrested Thursday in Phoenix. He posted bail of $1 million. The billionaire is accused of racketeering, conspiracy, fraud and other felonies.
Kapoor's company makes Subsys, a fentanyl spray medication approved only for severe cancer pain. Prosecutors say Kapoor helped devise a plan to bribe doctors into prescribing the potent opiate to non-cancer patients, reports CBS News' Jim Axelrod.
"I told my husband several times, 'my gosh, he must be getting paid to prescribe these medications,'" said Carey Ballou.
Ballou now believes she was kept on Subsys by her doctor for more than two years because he was getting bribed.
"He did not want me to stop taking the drug. I asked over a 10-month period," Ballou said.

Earlier this month, Ballou sued him and the drugmaker Insys. Her court filings claim the company paid her doctor $221,000.
"From top to bottom there was nobody there to say wait a minute, this needs to stop," said Michael Canty, a former federal prosecutor who advises states on suing opioid manufacturers.

"They paid doctors essentially to prescribe the drug. And they did this through a speaker series," Canty said.

On Thursday, federal agents arrested Insys' 74-year-old founder, John Kapoor.

An indictment alleges he personally recruited physicians for a kickback scheme which included dinners at high-end restaurants for doctors and their staff and payments for sham speaking engagements.
CBS News has learned Insys made 18,000 payments to doctors in 2016 that totaled more than $2 million.

Prosecutors say Kapoor's staff also got insurance companies to approve the fraudulent prescriptions by impersonating physicians' employees.
Operator: "You're calling from the doctor's office, correct?"
Insys employee: "Yeah"
Operator: "And which medication are you calling about?"
Insys employee: "It's Subsys."
Operator: "Is it also for the breakthrough cancer pain or not?"
Insys employee: "It's for breakthrough pain, yeah."

The patient the Insys staffer was calling about was Sarah Fuller. She became addicted to fentanyl and died from an overdose 15 months later. A judge ordered Kapoor to turn in his passport and wear an electronic monitoring device. His attorney says Kapoor is innocent and intends to fight the charges vigorously. Forbes estimates Kapoor's net worth is around $1.7 billion.
Thanks for reading CBS NEWS.
Create your free account or log in
for more features.