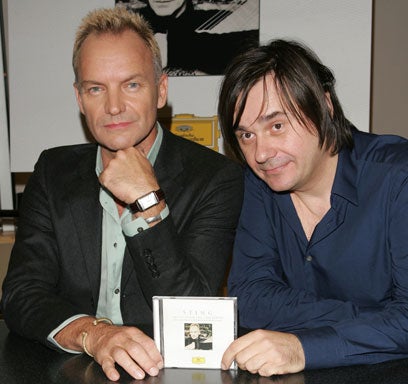 Insurer Pays Back Blacks, Poor
American General Corp., the U.S. No. 3 life insurer, agreed to pay $206 million to nine million black and poor Americans to settle accusations of overcharging them for insurance policies.
The agreement would settle nationwide charges of racial discrimination and unfair practices, Florida's Insurance Commissioner Bill Nelson said Wednesday.
The Houston-based insurer, which made almost five million black customers pay more for life insurance than whites, and also overcharged several million other low-income families, even after discriminatory pricing was largely dropped by most insurers in the 1960s, Nelson said.
"It's tragic that this discrimination and exploitation occurred in the first place, but its incomprehensible that this practice occurred up until just a few days ago," Nelson said in a conference call announcing the payment.
American General's payment settles a class action lawsuit brought by aggrieved policyholders across the United States. Nelson represented the nation's insurance commissioners in settlement talks, after his Florida Department of Insurance uncovered the pricing discrimination in the course of a three-year investigation, which came to a head in April.
Nelson was put in charge of negotiating the settlement by the
National Association of Insurance Commissioners on behalf of all insurance commissioners.
His department found that several insurers routinely charged blacks up to a third more than whites for "industrial life" policies, commonly known as burial insurance. They are low-value life insurance polices paid for weekly in cash to a door-to-door insurance agent.
American General Life & Accident Insurance Co., a Nashville, Tenn.-based subsidiary of American General, is to pay $206 million-worth of cash refunds and increased death benefits to past and present policyholders, and will reduce premiums for 1.1 million industrial life policies still in force.
In addition, the insurer is also to pay a $7.5 million fine, and give $2 million to the National Association for the Advancement of Colored People (NAACP), a black civil rights group, Nelson said.
The settlement has yet to be approved by the court and the U.S.'s other insurance regulators, though American General said it expected approval by the end of the year.
Nelson praised American General for the swift settlement, but warned four other insurance companies under investigation for discriminatory pricing to consider making similar restitution payments.
United Insurance Co. of America, Capital Security Life Insurance Co., Liberty National Life Insurance Co. and Life Insurance Co. of Georgia have also been asked by Nelson to answer questions on discriminatory pricing.
merican General, second only to MetLife and Prudential Insurance Co. of America in U.S. life insurance, said the settlement would lead to a $175 million charge against earnings for their second quarter ending June 30. It expects to post a one-time, after-tax charge of 68 cents per share.
The insurer had been expected to post profit of $1.28 per share in the second quarter, according to First Call/Thomson Financial estimates.
"It was imperative that we move swiftly and responsibly to correct an unfortunate historical practice," said Robert Devlin, American General's chief executive, in a statement.
Standard & Poor's later affirmed the company's debt ratings, saying the $175 million charge would not have a significantly negative impact on American General's capital structure, or harm the insurer's new sales activity.
By BILL RIGBY
Thanks for reading CBS NEWS.
Create your free account or log in
for more features.