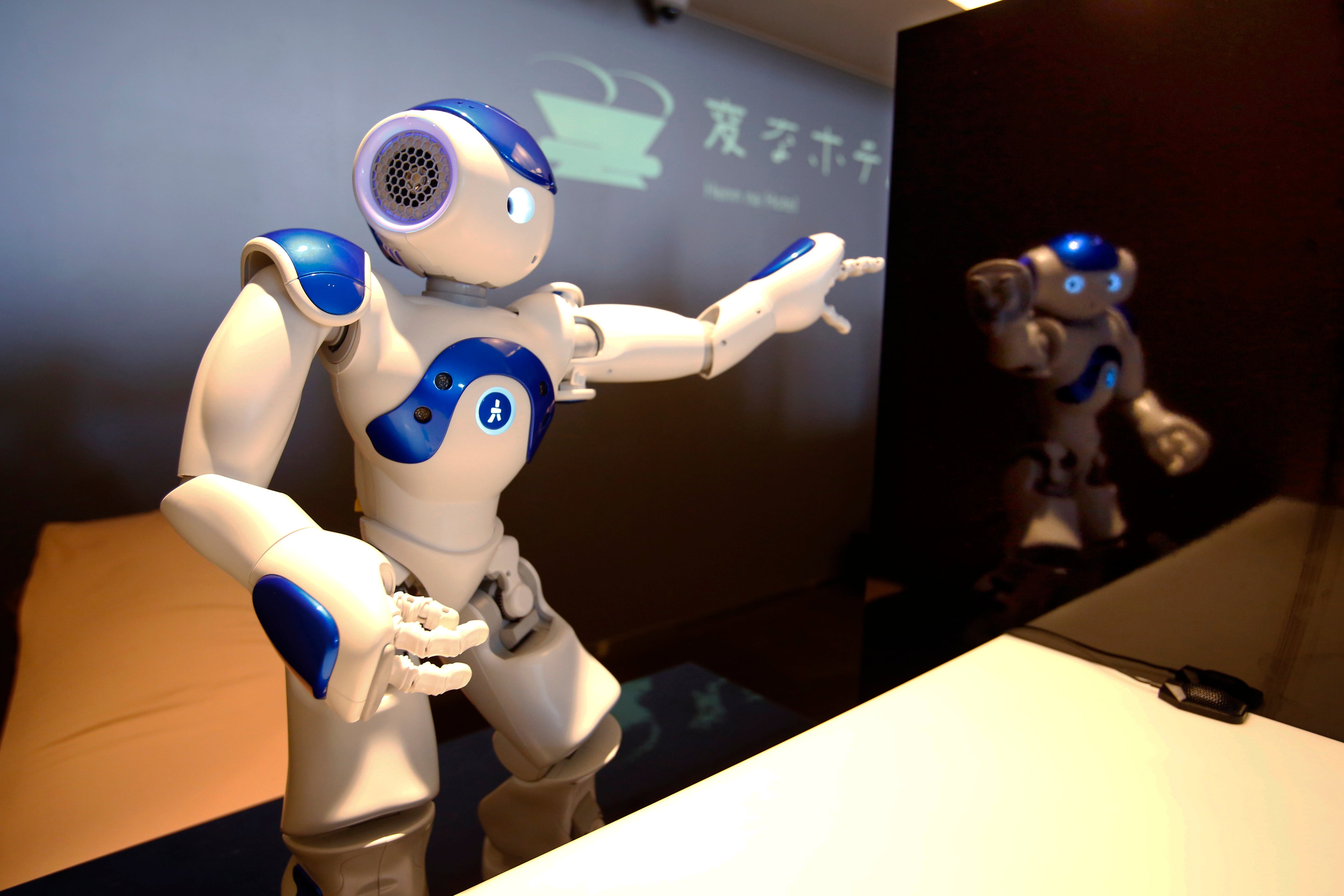 A night in Japan's robot hotel
NAGASAKI, Japan -- The world's first hotel staffed almost entirely by robots is opening its doors full-time to guests this month, but CBS News correspondent Seth Doane has already been able to spend a night in the futuristic facility near the city of Nagasaki.
Doane reports that the opening of a small, low-cost hotel doesn't usually warrant international attention -- even with gimmicks like drones, or the boss arriving via robotic platform.
But the "Henn'na Hotel," which translates to "strange hotel" in Japanese, lives up to its name.
"Please ask me your request, but don't ask me a difficult question because I am a robot," says the dinosaur behind the check-in desk.
The English-speaking dinosaur robot is designed to appeal to kids. Also at reception, an almost creepy humanoid, programmed to speak Japanese, and of course, to bow in respect.
There's a robotic bag-check, even a robot concierge.
Hideo Sawada is the man in charge. Doane asked him if robots, which rely on a set of multiple choice responses to any question asked, could really replace staff like the hotel concierge, who has actually tasted food.
"Isn't hospitality about connecting with people," Doane asked Sawada. "Isn't that an important part of the hotel business?"
"For five-star hotels that are selling high-end service, human staff are essential," Sawada replied. "But for three or four star hotels, you need comfortable lodging, and a basic level of communication at a reasonable price."
Sawada says having robots fill jobs can help reduce labor costs by about 70 percent. At the Henn'na, rooms start at only about $80 per night -- a pretty good deal in one of the most expensive countries in the world for travellers.
The hotel boss admitted that the robotic staff "don't come cheap," but said that compared to an annual payroll for human personnel, "they are quite cost-effective... and as (technology) improves I think they will become quite price-competitive."
In technology-crazed Japan, robots are becoming part of everyday life; from commercials, to appearances on TV as modern-day samurai. They're in stores greeting customers, and titillating tourists at Tokyo's famed "robot restaurant."
Hotels were merely the next logical progression.
There were some software hiccups as Doane checked in with the dinosaur-bot, but eventually he was off, to test the robot porter. He admitted he could probably have carried his bag himself, but given the option, "why not try another robot?"
He punched his room number into a keypad on the machine, and it showed him to his room, albeit, slowly.
Staring at his door, Doane was faced with another automation; facial recognition, in theory, replaces room keys at the Henn'na.
After a few tries, he made it into his room -- no key necessary - to find another robot waiting for him.
Unfortunately, that robot only spoke Japanese, and Doane's local lingo wasn't quite up to muster, so he had to rely on a provided "cheat sheet" to help with the wording. It couldn't do much for his pronunciation, but soon, Doane and robot were in synchronicity, and the electric room attendant turned off the lights so he could go to sleep.
Thanks for reading CBS NEWS.
Create your free account or log in
for more features.