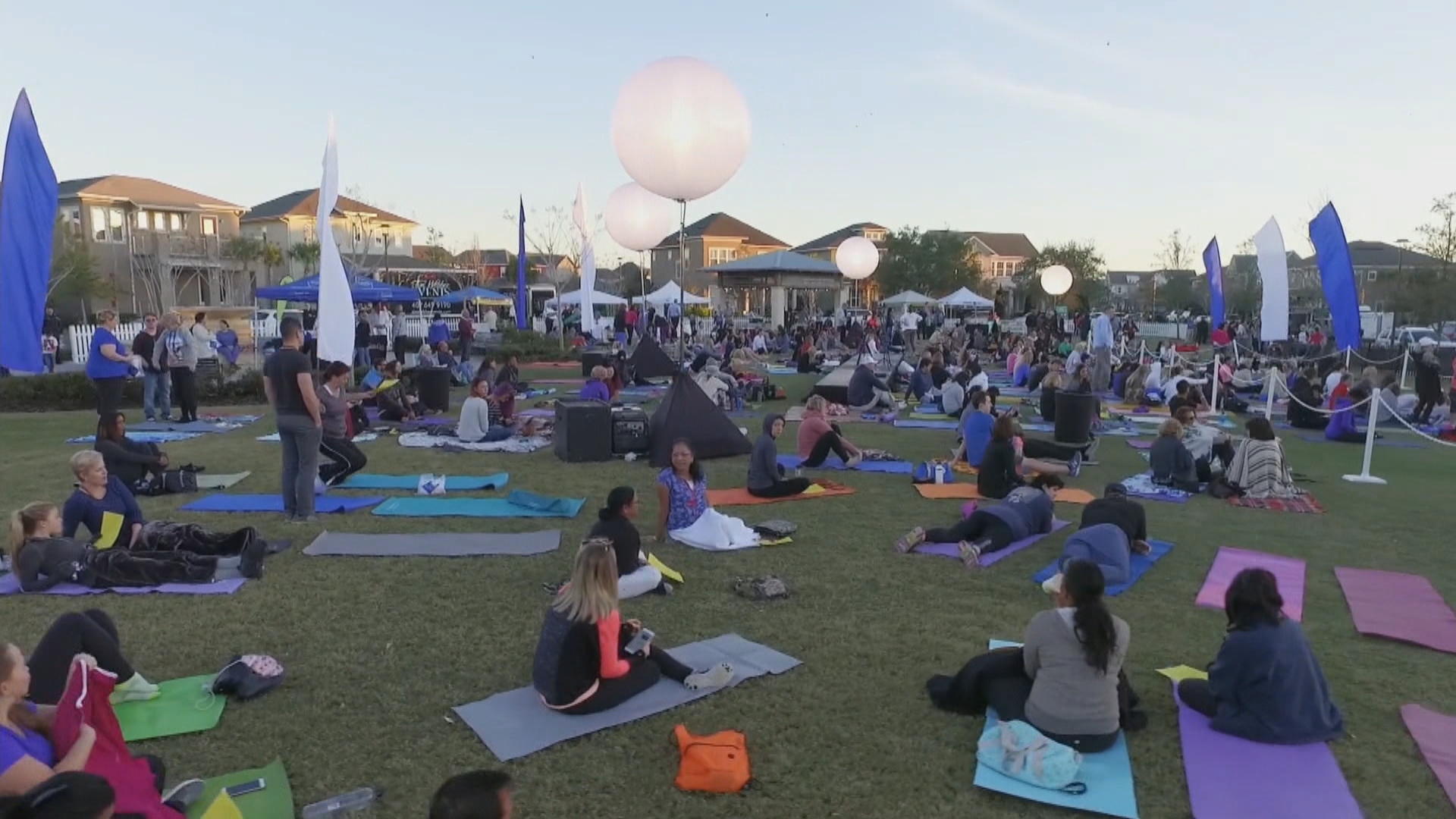 Inside a huge community where yoga is free and events promote neighborhood bonding
When Natalia Foote and her husband Michael were looking for a new home, they wanted a place that had a community feel. They decided on one of the latest successes in wellness real estate: Lake Nona. The entire 17-square-mile development is designed to optimize healthy living through amenities and events.
Natalia told CBS News' Manuel Bojorquez that had she and her family not moved there, she probably wouldn't have been open to meditating. Yoga and meditation classes are free and community events ranging from gardening to live music encourage neighbors to bond.
Tavistock Development Company president Jim Zboril said 14,000 residents have moved into the development's homes, which can be customized to improve health.
"We run, I don't know, 1,000 events a year … That's how we make a difference here in terms of the collaboration is by getting people together providing a venue for people to do that. And then the people do all the work," Zboril said.
Nearly 11 percent of residents work in the community at what's become known as "medical city," a 650-acre campus home to two hospitals, two university campuses and biomedical research facilities.
"We had a golf course but it was pretty modest in the grand scale of this whole place and then we got jobs and we had these institutions come in that and then we went into more housing and now we're actually focused on the retail. So one of our big things right now is creating this town center and retail environment," Zboril said.
For nearly a quarter of residents, the stress of commuting is nonexistent. They work from home thanks in part to gigabit internet with speeds 200 times faster than the average U.S. household.
"You can go to school here from pre-K all the way to graduate school without leaving the property in public education. There's jobs here. You know, there's great housing choices from apartments ... all the way through to multimillion-dollar houses, so you know there really is something really here for everybody," Zboril said.
Families like the Footes are participating in a multi-generational study that looks at the benefits of active lifestyles. That may be part of the reason Lake Nona has gotten endorsements from some big names in the health and wellness realm.
Integrative medicine pioneer Deepak Chopra often visits the community for a health forum that brings industry leaders together each year. He also offers a customized version of his health app to Lake Nona residents.
"We are creating a city or a community of wellbeing and this is happening now. It's futuristic but I think this will be the trend everywhere soon," Chopra said.
According to the Global Wellness Institute, the international wellness real estate industry was valued at $134 billion last year. The U.S. has been a pioneer with over 350 communities that revolve around reducing stress. The industry will likely grow to $180 billion globally by 2022.
With Jim Zboril leading the way, Lake Nona is cashing in on the trend. That soon-to-be-built town center will boast four million square feet of shopping, hotels, entertainment and commercial space.
For the Foote family, it's all the more reason to make themselves at home.
"I love living here. I love it. And I know it's been three-and-a-half years but I still walk around and I say 'Wow this is the community we live in. We live here.' And I'm very grateful for it," Natalia said.
Thanks for reading CBS NEWS.
Create your free account or log in
for more features.