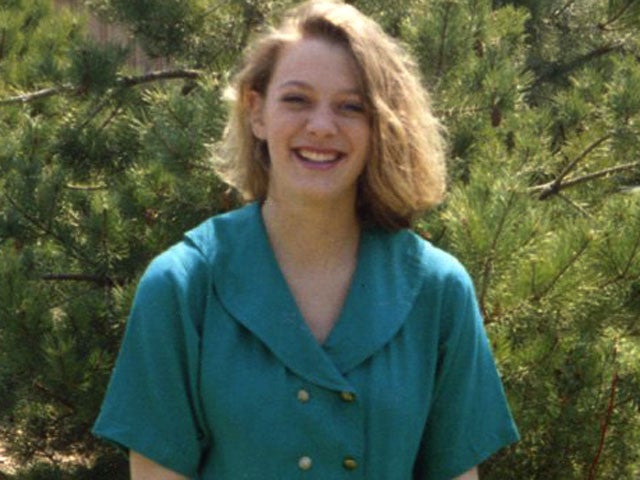 Inmate Larry DeWayne Hall admits role in '92 Wis. disappearance of Laurie Depies
(CBS/WDJT/AP) MILWAUKEE - Larry DeWayne Hall, a convicted kidnapper serving a life sentence in North Carolina, has confessed to being involved in the 1992 disappearance of then 20-year-old Laurie Depies, police say.
Menasha Police Chief Rod McCants said Monday in a press conference that Hall, 48, has not been charged in Depies disappearance, but has been a person of interest in the case for years.
Depies vanished outside of her boyfriend's apartment after getting off work in 1992.
Hall admitted to investigators last November that he encountered Depies while she was working at Fox River Mall, police say. He then told police he followed her car to Menasha, about 35 miles south of Green Bay, Wis., and lured her into his van.
Police say there's no hard evidence linking him to Depies' disappearance, but he did have knowledge about that crime that hasn't been publicized, reports CBS affiliate WDJT.
"I don't believe this case can be closed simply on his admission - whether it be the body clothing fibers, any type of physical evidence that could connect Mr. Hall with the crime," McCants said, reports the station.
Police are now searching for Depies' remains.
Hall is serving a life sentence at a medium-security federal prison in Butner, N.C., after being convicted in the 1993 kidnapping of a 15-year-old Jessica Roach near Georgetown, Ill., a short distance from the Indiana border. Roach's remains were later found in a cornfield near Perrysville, Ind.
Hall, of Wabash, Ind., was never charged with murder because police couldn't pinpoint where she was killed. According to federal court records, Hall acknowledged his involvement in Roach's disappearance to authorities, ultimately signing a written confession that he kidnapped and killed her.
Hall became a person of interest in the Depies case after that conviction and remains a suspect in the disappearances of dozens of other women and girls in several states.
Thanks for reading CBS NEWS.
Create your free account or log in
for more features.