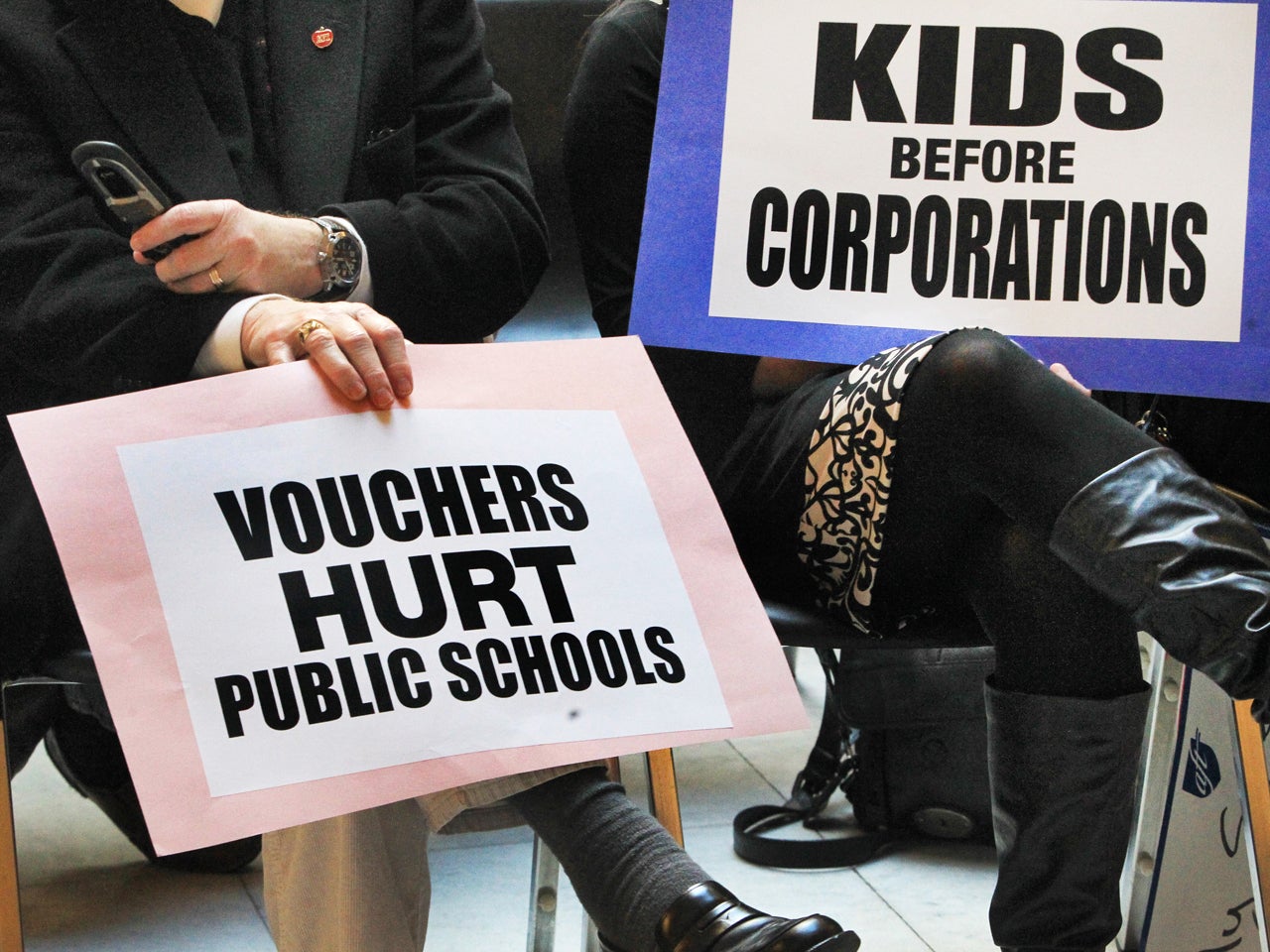 Indiana Supreme Court upholds landmark school voucher program
INDIANAPOLIS The Indiana Supreme Court on Tuesday upheld the law creating the nation's broadest school voucher program, clearing the way for a possible expansion.
In a 5-0 vote, the justices rejected claims that the law primarily benefited religious institutions that run private schools and accepted arguments that it gave families choice and allowed parents to determine where the money went.
The Indiana case has received national attention because the program has wide eligibility. Middle-class families are allowed to participate in Indiana, while in most states, such programs are limited to low-income families or those in failing schools. Jeff Reed, spokesman for the Friedman Foundation for Educational Choice, said 530,000 Indiana students qualify for vouchers.
The Milwaukee Parental Choice Program is the nation's largest in terms of actual enrollment. That program, enacted in 1990, had 24,027 participants this school year, Reed said. The Indiana program has 9,000 students actually enrolled.
Indiana lawmakers have been looking this year to expand their program further, introducing a bill to waive a requirement that students attend at least one year of public school before becoming eligible for a voucher. Kindergarteners, siblings of current voucher students and some others would become immediately eligible.
The Indiana State Teachers Association had filed suit over the program, saying it drained money from public schools. Its attorney, John West, told the court in November that virtually all of the voucher money goes to schools whose primary purpose is to promote the teachings of their affiliated churches.
Solicitor General Thomas Fisher, defending the law, said parents were free to send their children to any school they wished, public or private, religious or not. State attorneys also said the teachers union was asking the court to evaluate schools based on how religious they were, which was itself unconstitutional.
School voucher programs have strong support from conservative Republicans, who say they offer families more choices and will boost education by giving public schools greater incentive to improve. Critics contend the vouchers could cripple public schools by diverting desperately needed funds.
The Republican-backed bill expanding Indiana's program is awaiting action in the state Senate, where there have been concerns about its cost and whether the Legislature should start making exceptions to the 2011 compromise that then-Gov. Mitch Daniels touted as giving public schools a chance to win over students and parents.
Thanks for reading CBS NEWS.
Create your free account or log in
for more features.