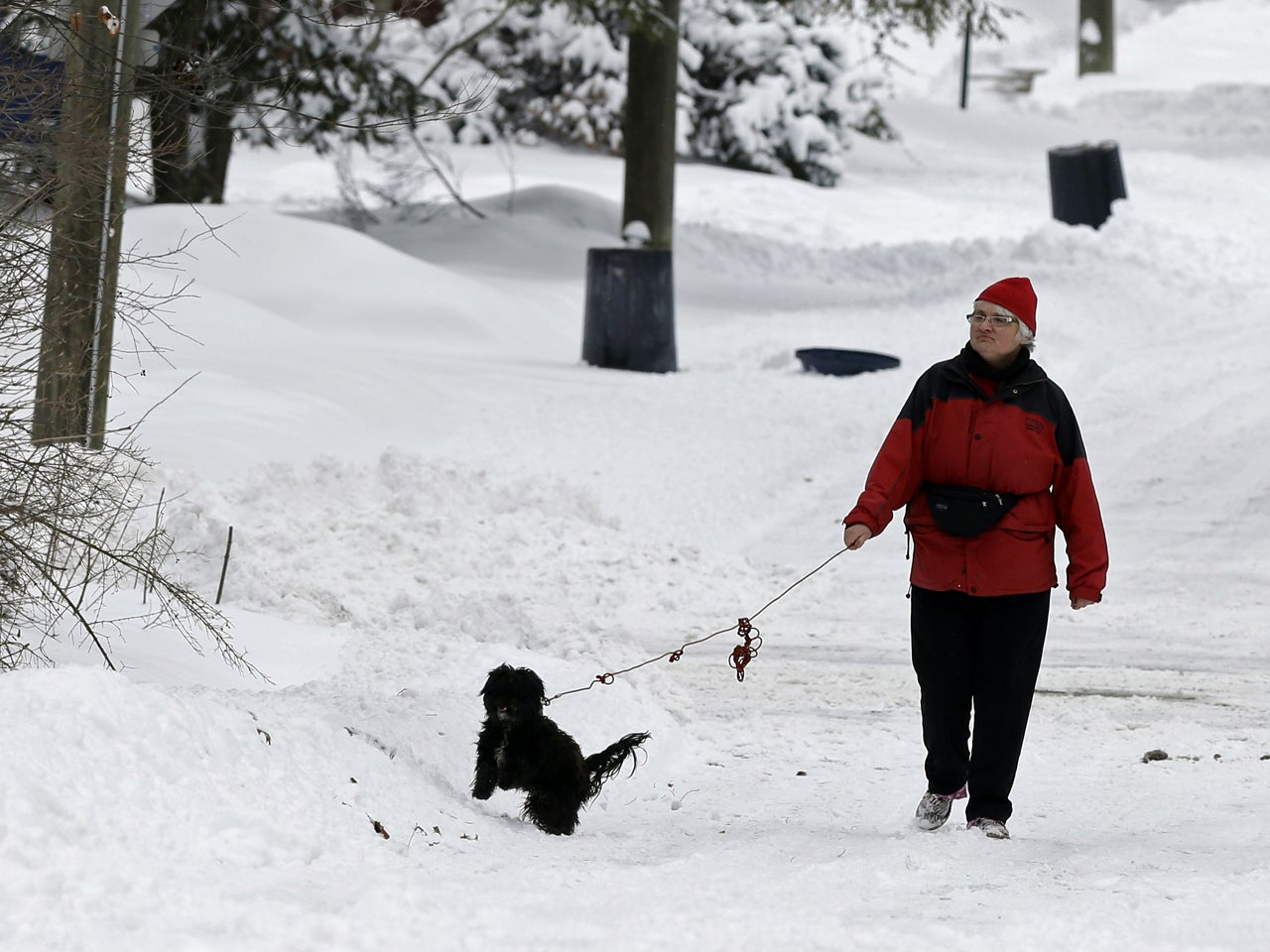 Indiana cops: Brutal winter has reduced crime
GARY, Ind. - When the snow falls and temperatures plunge, crime also drops, northwestern Indiana police say.
Coroners' offices in Lake, Porter and LaPorte counties all recorded zero homicides in January, The (Munster) Times reported Sunday. The Lake County Coroner's office has averaged five January homicides since 2000 and logged seven in January 2013.
"This is the first time since I've been chief we've gone a whole month without a homicide," Gary Police Chief Wade Ingram said. "Mother Nature did what 246 police officers could not do and that's slow down crime."
Crime in Hammond during January fell 30 percent compared with January 2013, Police Chief Brian Miller said. Robberies dropped 44 percent, assaults 42 percent, burglaries 25 percent, thefts 21 percent, car thefts 57 percent and arsons 50 percent.
"We get a corresponding crime drop with the temperature drop, no doubt about it," Miller said.
Sgt. Larry LaFlower, a spokesman for the Porter County Sheriff's Department, said crime in January was down 50 percent from January 2013 in all major crime categories.
"It's definitely attributed to the weather," LaFlower said. "The thieves are opportunists and if it's nasty out, they aren't heading out there."
Lake County Sheriff John Buncich said the county has seen "a drastic drop in our (jail) population." The jail's numbers have been at or below 700 inmates for much of January and the beginning of February, down from the average of 750, Buncich said.
The enforcement division, which issues warrants, also has remained busy, he said.
"We've been successful in part because we're catching them at home," Buncich said.
Thanks for reading CBS NEWS.
Create your free account or log in
for more features.