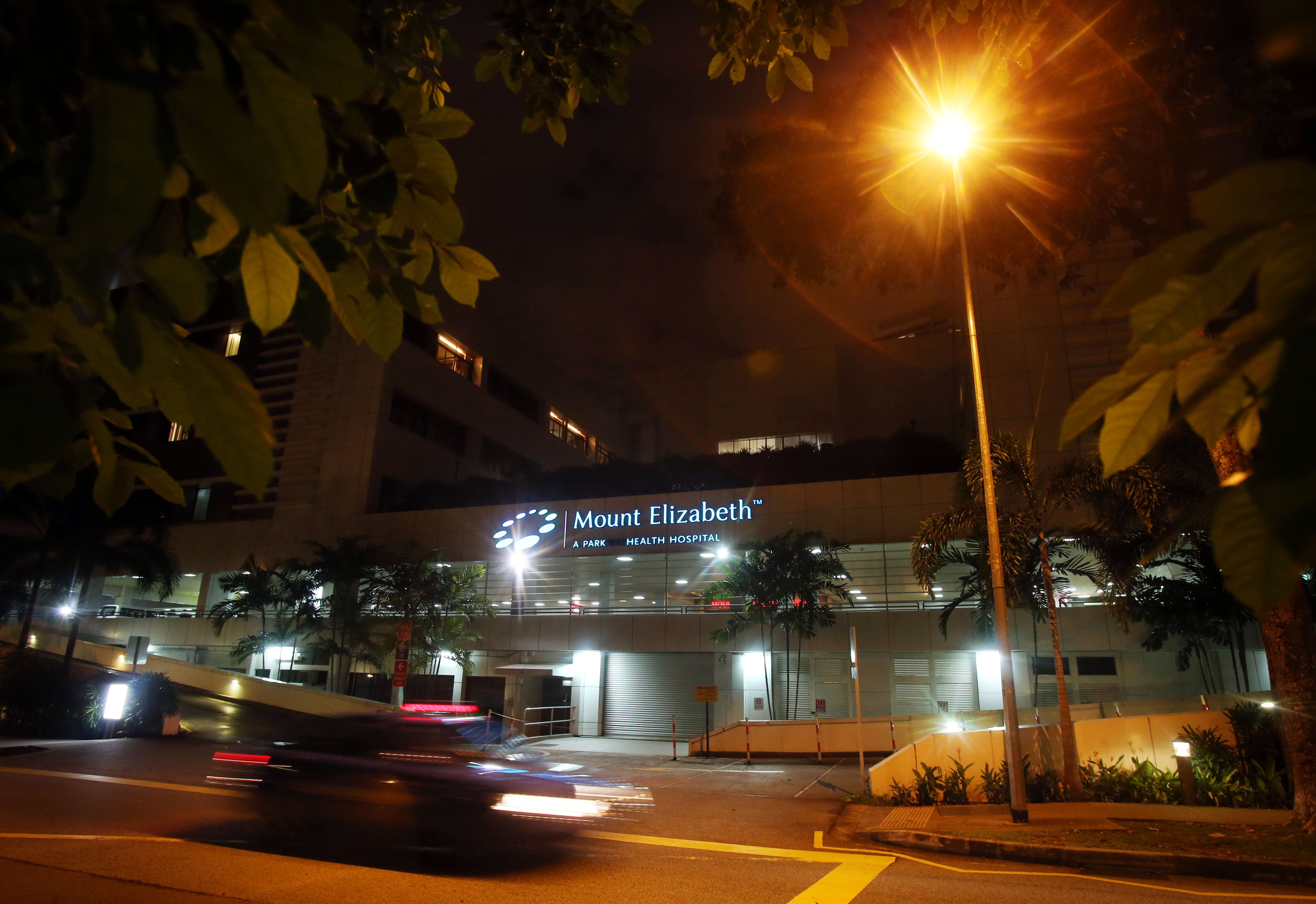 Indian gang rape victim dies in hospital
Updated 10:10 PM ET
SINGAPORE An Indian woman who was gang-raped and beaten on a bus in New Delhi died Saturday at a Singapore hospital, after her ordeal galvanized Indians to demand greater protection for women from sexual violence that impacts thousands of them every day.
Indian Prime Minister Manmohan Singh said he was aware of the emotions the attack has stirred and that it was up to all Indians to ensure that the young woman's death will not have been in vain.
The victim "passed away peacefully" with her family and officials of the Indian Embassy by her side, Dr. Kevin Loh, the chief executive of Mount Elizabeth hospital, said in a statement.
After 10 days at a hospital in New Delhi, the Indian capital, the woman was brought Thursday to Mount Elizabeth hospital, which specializes in multi-organ transplants. Loh said the woman had been in extremely critical condition since Thursday, and by late Friday her condition had taken a turn for the worse, with her vital signs deteriorating.
"Despite all efforts by a team of eight specialists in Mount Elizabeth Hospital to keep her stable, her condition continued to deteriorate over these two days," Loh said. "She had suffered from severe organ failure following serious injuries to her body and brain. She was courageous in fighting for her life for so long against the odds but the trauma to her body was too severe for her to overcome."
The woman and a male friend, who have not been identified, were traveling on a bus in New Delhi after watching a film on the evening of Dec. 16 when they were attacked by six men who raped her. The men also beat the couple and inserted an iron rod into the woman's body, resulting in severe organ damage. Both were then stripped and thrown off the bus, according to police.
Indian police have arrested six people in connection with the attack, which left the victim with severe internal injuries, a lung infection and brain damage. She also suffered from a heart attack while in the hospital in India.
Indian High Commissioner, or ambassador, T.C.A. Raghavan told reporters that the scale of the injuries the woman suffered was "very grave" and in the end "proved too much."
He said arrangements were being made to take her body back to India.
The frightening nature of the crime shocked Indians, who have come out in the thousands for almost daily demonstrations. Indian television channels said security had been tightened in New Delhi on Saturday in anticipation of more protests following the woman's death.
The protesters are demanding stronger protection for women and the death penalty for rape, which is now punishable by a maximum of life imprisonment. Women face daily harassment across India, ranging from catcalls on the streets, groping and touching in public transport to rape.
Singh said he understands the angry reaction to the attack and hopes all Indians will work together to make appropriate changes.
"These are perfectly understandable reactions from a young India and an India that genuinely desires change," the prime minister said in a statement Saturday. "It would be a true homage to her memory if we are able to channel these emotions and energies into a constructive course of action."
He said the government was examining the penalties for crimes such as rape "to enhance the safety and security of women."
"I hope that the entire political class and civil society will set aside narrow sectional interests and agendas to help us all reach the end that we all desire — making India a demonstrably better and safer place for women to live in," Singh said.
Mamta Sharma, head of the state-run National Commission for Women, said the "time has come for strict laws" to stop violence against women. "The society has to change its mindset to end crimes against women," she said.
The tragedy has forced India to confront the reality that sexually assaulted women are often blamed for the crime, which forces them to keep quiet and not report it to authorities for fear of exposing their families to ridicule. Also, police often refuse to accept complaints from those who are courageous enough to report the rapes, and the rare prosecutions that reach courts drag on for years.
Indian attitudes toward rape are so entrenched that even politicians and opinion makers have often suggested that women should not go out at night or wear clothes that might be seen provocative.
On Friday, Abhijit Mukherjee, a national lawmaker and the son of India's president, apologized for calling the protesters "highly dented and painted" women who go from discos to demonstrations.
"I tender my unconditional apology to all the people whose sentiments got hurt," he told NDTV news.
Several Indian celebrities reacted with sadness Saturday over the woman's death. Bollywood superstar Amitabh Bachchan tweeted, "Her body has passed away, but her soul shall forever stir our hearts."
Separately, authorities in Punjab state took action Thursday when an 18-year-old woman killed herself by drinking poison a month after she told police she was gang-raped.
State authorities suspended one police officer and fired two others on accusations they delayed investigating and taking action in the case. The three accused in the rape were only arrested Thursday night, a month after the crime was reported.
"This is a very sensitive crime, I have taken it very seriously," said Paramjit Singh Gill, a top police officer in the city of Patiala.
The Press Trust of India reported that the woman was raped Nov. 13 and reported the attack to police Nov. 27. But police harassed the girl, asked her embarrassing questions and took no action against the accused, PTI reported, citing police sources.
Authorities in the eastern state of Chhattisgarh also suspended a police officer on accusations he refused to register a rape complaint from a woman who said she had been attacked by a driver.
Thanks for reading CBS NEWS.
Create your free account or log in
for more features.