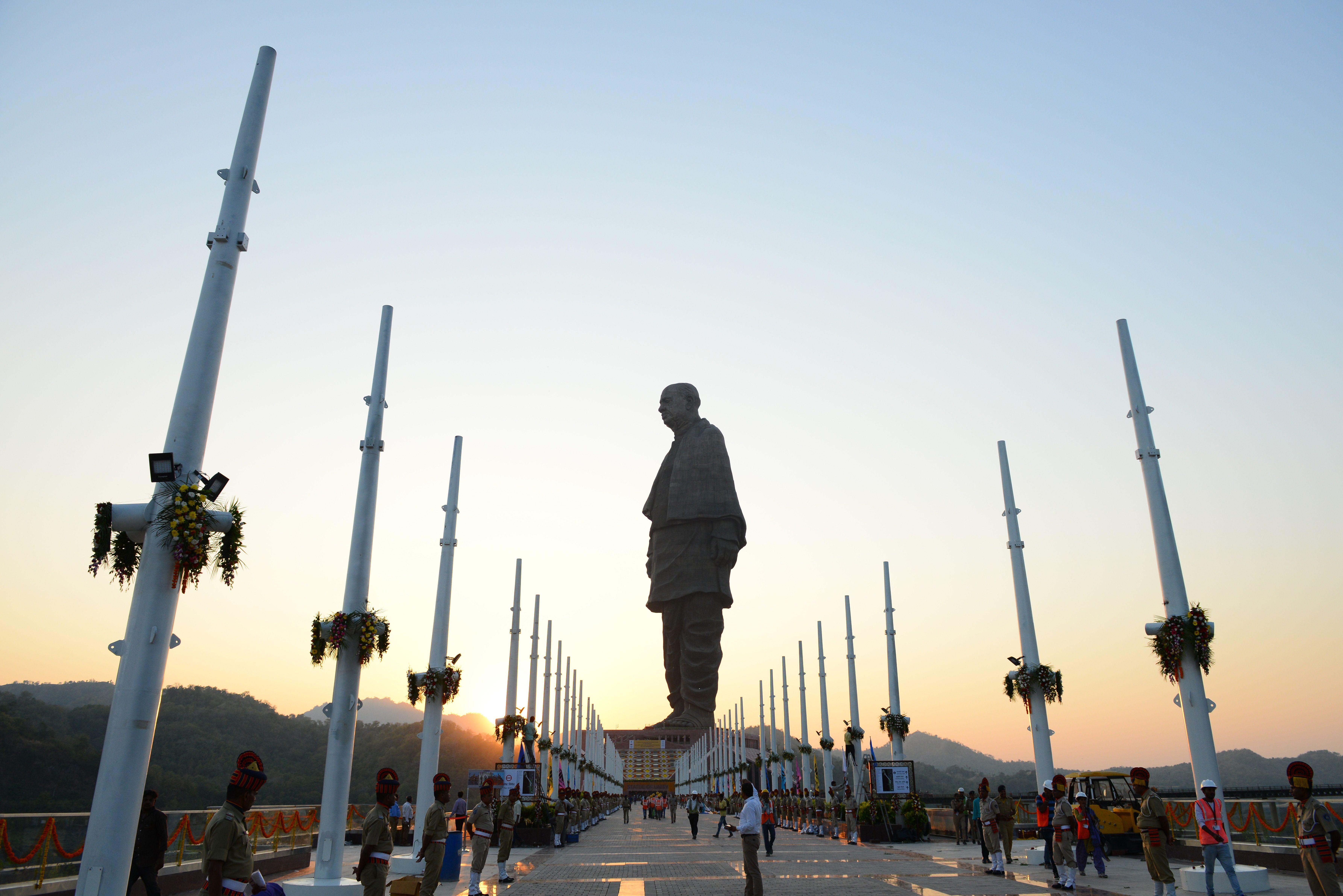 India unveils world's tallest statue
KEVADIYA, India -- India's prime minister on Wednesday unveiled a towering bronze statue of Sardar Vallabbhai Patel, a key independence leader and the country's first home minister after British colonialists left in 1947.
At 597 feet, it is reportedly the tallest statue in the world, and nearly twice the size of New York's Statue of Liberty. It cost $403 million to build, and is located in Kevadiya, a village in Gujarat state. Both Prime Minister Narendra Modi and Patel hail from Gujarat state.
Modi inaugurated the "Statue of Unity" on the bank of the Narmada river. He had promised the project despite criticism that India couldn't afford it. It was designed by Indian sculptor Ram V Sutar.
As it was unveiled, Indian air force planes showered it in flower petals.
Patel was known as the "Iron Man of India" for integrating various states in the post-independence era as the creation of Pakistan led to a massive bloodshed between Hindus and Muslims moving between the two nations.
On Wednesday, Modi called the statue "a symbol of India's integrity and resolve," BBC News reported. Experts said the statue is a way for Modi to showcase India's status as a rising superpower.
"In Modi's worldview this statue is a crucial part of the signaling of the rise of India and the presenting before the world that rise in visual terms," Hindol Sengupta, who wrote a biography about Patel, told the Washington Post.
Thousands of police were deployed around the area after protests erupted Tuesday, BBC News reported, citing local media. Local farmers are demanding compensation for land they say was taken by the government for a number of reasons, including the construction of the statue.
The monument will have a museum with 40,000 documents, 2,000 photographs, and a research center dedicated to Patel's life and work.
Thanks for reading CBS NEWS.
Create your free account or log in
for more features.