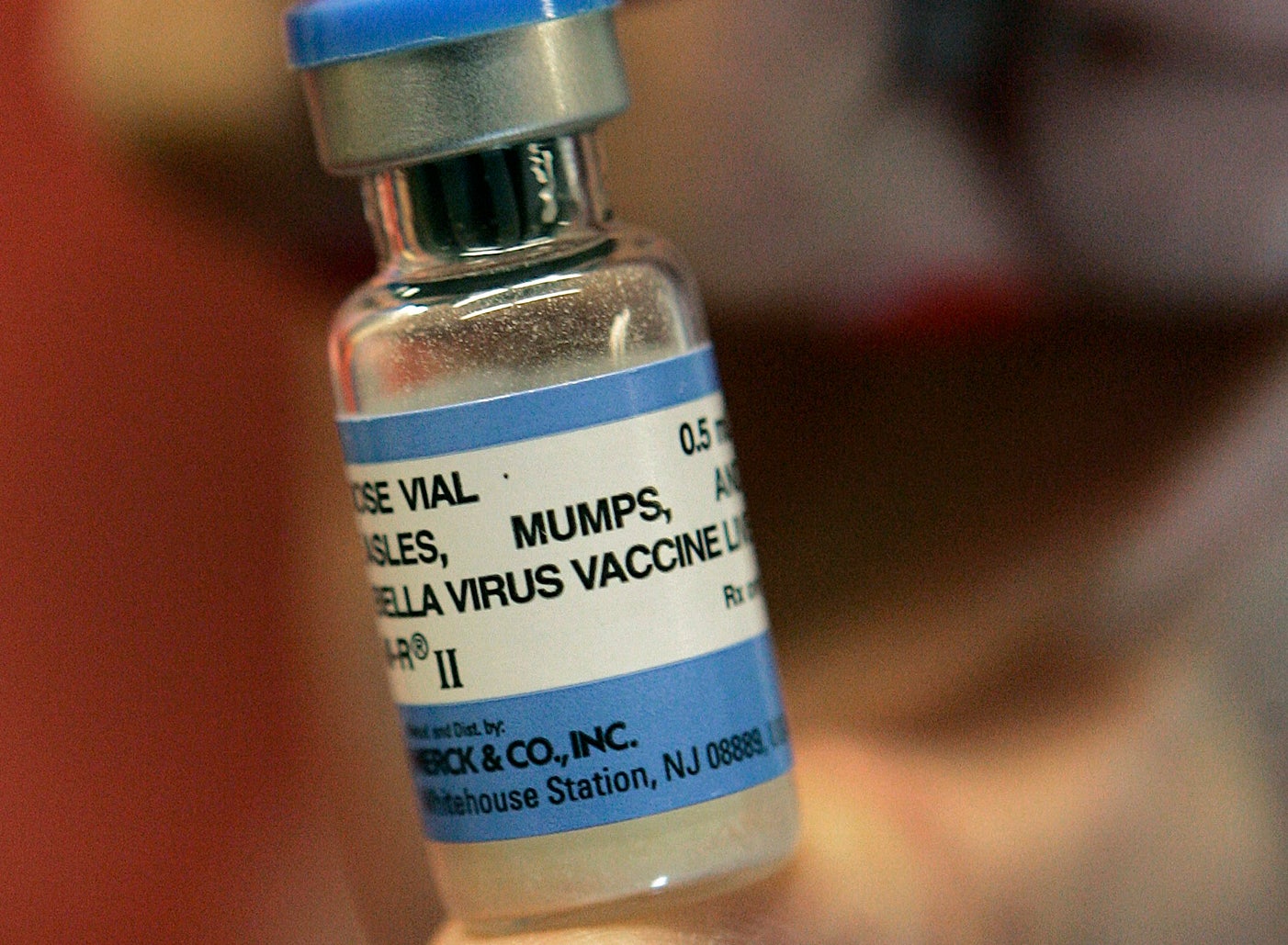 Ohio mumps outbreak continues to grow
COLUMBUS, Ohio - A mumps outbreak in Ohio continues to grow in numbers, with a total of 116 cases confirmed as of Tuesday in Columbus and surrounding Franklin County, according to local public health officials. Ninety-three people with the virus are students and faculty members at Ohio State University.
Those infected range in age from 4 to 58. The cases span from January to earlier this week.
Health officials and the university's administration continue encouraging people to make sure they have received two doses of the measles-mumps-rubella vaccine, or MMR.
"During a community outbreak, protection against mumps is critical to our good health, our family's health, and our community's health," Dr. Teresa C. Long, Columbus Public Health Commissioner, said in a statement on March 24. "If you have not been vaccinated against the mumps, or do not remember if you have received the protective vaccine, get vaccinated as soon as possible."
Mumps often starts with fever, fatigue and body aches. Those infected are urged to stay home for a few days, cover their mouths and noses when coughing or sneezing, and frequently wash their hands. In males, the virus can also lead to orchitis, a testicular inflammation that causes pain, swelling, nausea, vomiting and fever. For women, symptoms can include swelling of the ovaries and breasts.
Mumps can be prevented with two doses of the MMR (measles, mumps and rubella) vaccine, but health officials say some vaccinated people can still get infected in close-contact situations such as on a college campus or in close-knit communities.
University spokesperson Elizabeth Cook told CBS News last month that the school has distributed posters encouraging healthy hygiene practices to residence halls, fraternity and sorority houses and off-campus neighborhoods. The school has emailed students, staff and faculty of the possibility of exposure and posted alerts on social media.
Anna Lendl, a third year student, told CBS affiliate WBNS in Columbus that she is taking the outbreak a little more seriously now. "I didn't really worry about it because I thought out of so many students here at Ohio State -- how likely is it going to be that I am going to get the mumps?" she said. "But since my friend had them, I am just avoiding people who I know are sick."
Thanks for reading CBS NEWS.
Create your free account or log in
for more features.