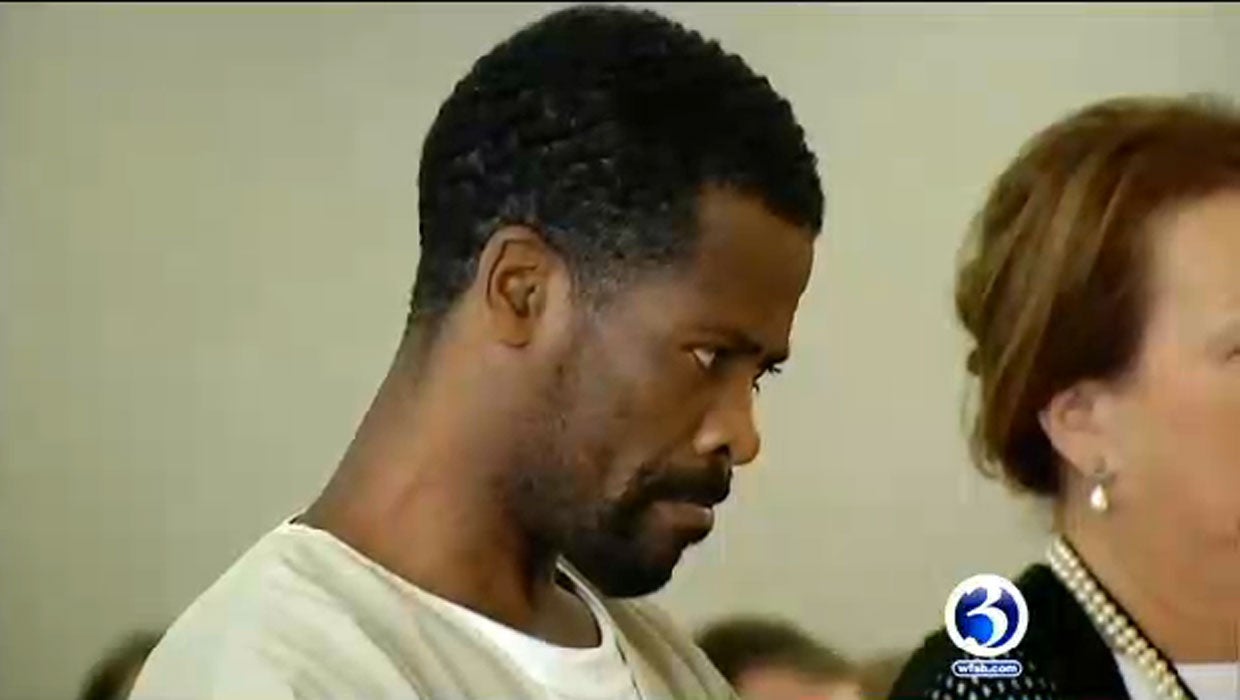 Immigrant accused in Conn. killing was spared deportation
NEW LONDON, Conn. -- A Haitian immigrant who was released from prison in January after serving a 17-year prison sentence for attempted murder is back in custody on a murder charge in the death of a Connecticut woman last month.
The Bulletin reports that Jean Jacques's prison file was marked "Detainer: Immigration" and that Connecticut officials say he was released in January to the custody of the U.S. Department of Immigration and Customs Enforcement (ICE), but was never deported.
ICE spokesman Shawn Neudauer tells the newspaper the law prohibits him from discussing Jacques' case.
On Monday, the 40-year-old Jacques was in a Connecticut court to answer to murder and drug charges, stemming from the June 15 stabbing death of Casey Chadwick in Norwich, the city where Jacques lived before he went to prison. The 25-year-old woman's body was found stuffed in a closet.
According to the Bulletin, in January 2014, Connecticut made history by becoming the first state to enact legislation that prohibited law enforcement agencies from holding people simply because they had a civil immigration detainer put on them.
The measure was touted as a way to strengthen immigrant families, the newspaper reports, but the law was clear on who was exempt from its protection: Convicted felons and people with a "final order" of deportation from the federal government were chief among them.
Haitian national Jacques fit both categories when he was paroled from prison in January of this year, the Bulletin reported. He had served 17 years in prison for attempted murder, a crime committed in Norwich. But he wasn't deported, or held for deportation.
The newspaper reported Thursday that the U.S. Immigration and Customs Enforcement (ICE) said federal immigration officials had been trying to deport Jacques since 2002, while he was in prison, but were unable to send him back to Haiti because the 40-year-old convicted felon could not produce identity documents to establish his citizenship there.
And, the ICE spokesman added, a 2001 Supreme Court case required the agency to release him in January -- six months before the brutal stabbing death of Chadwick in her Norwich apartment.
His bail is more than $1 million.
Thanks for reading CBS NEWS.
Create your free account or log in
for more features.