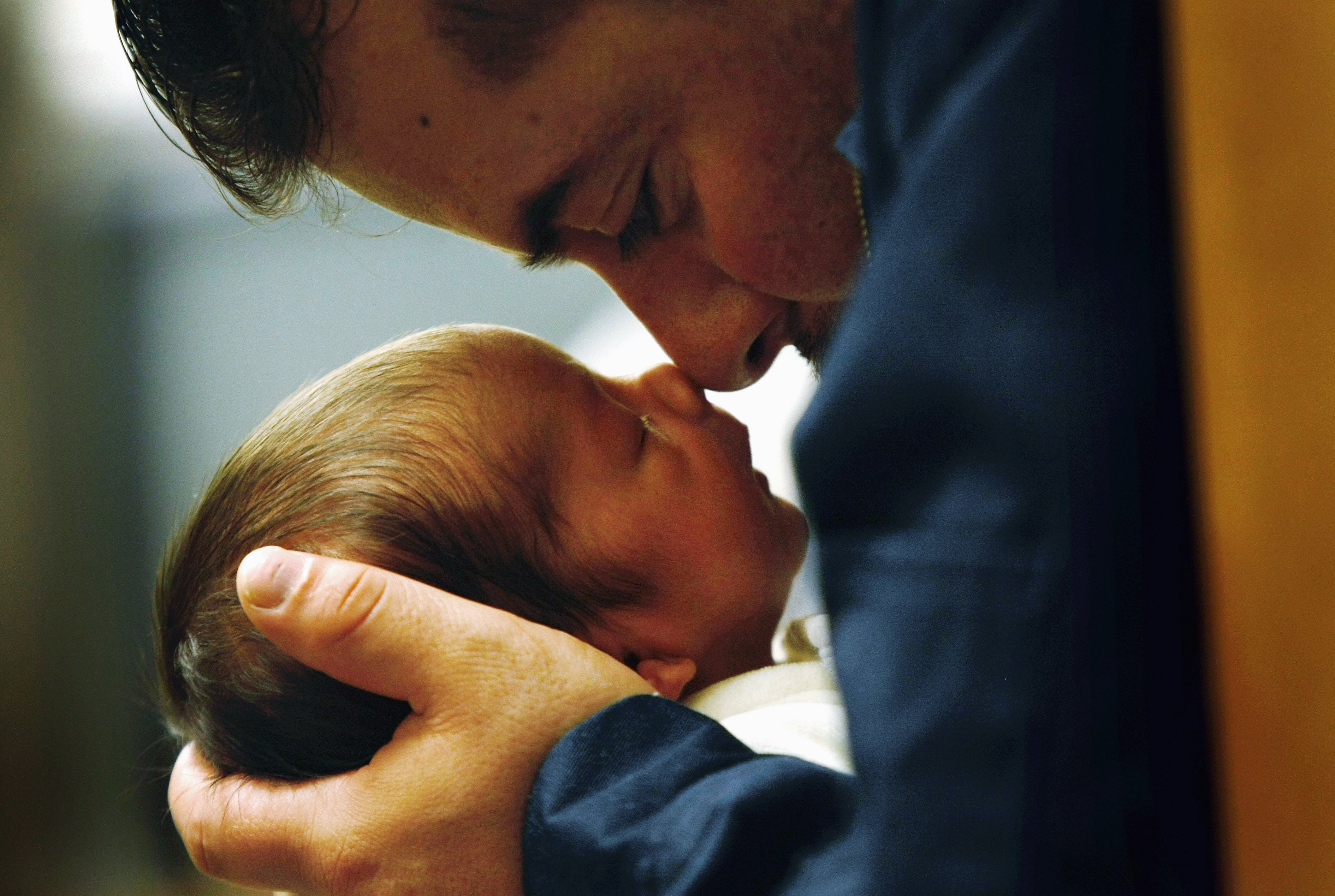 ​Illegal immigrants sue Texas for denying birth certificates to U.S.-born children
"Five times."
That's how many times an undocumented immigrant from Zacatecas, Mexico has been denied a birth certificate for her two-year-old daughter, who was born in Texas. The immigrant, who spoke to CBS News on the condition of anonymity, is one of the plaintiffs in a civil rights lawsuit filed in late May against the state's Department of Health Services.
"People never really came forward until we filed a suit," Jim Harrington, an attorney with the Texas Civil Rights Project who is representing the adult plaintiffs, said. "Then all of a sudden it was like the doors opened and just maybe a couple hundred people so far have come forward talking about how this happened to them."
The 17 families in the case are Mexican and Central American undocumented immigrants who reside in Cameron and Hidalgo Counties, Texas. They claim they were denied birth certificates for their U.S.-born children. Under the 14th Amendment, all persons born in the United States are U.S. citizens. However, Texas Vital Statistics Unit representatives are refusing to issue birth certificates, asserting the immigrants do not have proper forms of identification. The unit issues birth and death certificates, among other records.
On Friday democratic presidential candidate Martin O'Malley tweeted about the issue, expressing disagreement with Texas's position.
A birth certificate is necessary for a number of tasks--for example, enrolling a child in school and obtaining public benefits due to the child by virtue of being a U.S. citizen, such as food stamps. Parents also may need a birth certificate to prove the familial relationship when authorizing medical care for their child.
Rules regarding the issuing of birth certificates vary from state to state. Since 1903, Texans have had to request birth certificates from local or state registrars; Texas hospitals do not handle the matter.
Yet when undocumented immigrants go to government offices to get a birth certificate, they are asked to show ID. Lacking a U.S. passport or driver's license, these immigrants face a roadblock. Some have foreign passports, but the Texas Vital Statistics Unit only accepts those when accompanied by a U.S. visa as well as another form of identification. (Texas accepts foreign passports without a U.S. visa as a supporting document to obtain a driver's license.)
The forms of ID undocumented immigrants do have are frequently stolen in their journey to the U.S. by "coyotes," individuals who help immigrants cross the border, or they expire. Once the immigrants arrive in the U.S., they are not able to replace them.
"The state can ask for identification for people asking for birth certificates, but they need to accept reasonable forms of identification that will not completely exclude undocumented persons," Jennifer Harbury, an attorney with Texas RioGrande Legal Aid who is representing the children in the case, told CBS News. "They've made it so strict that they've locked most of the undocumented community out."
Chris Van Deusen, a spokesman for the Texas Department of State Health Services, said the ID rules exist as a protection against fraud and identity theft. "You don't want just anybody to represent themselves as a family member and get somebody else's birth certificate," he said.
Harbury said undocumented immigrants' issues obtaining birth certificates surged around 2012 or 2013.
"As the immigration controversy began to intensify ... we started seeing more of these problems," she said. "By last year it was becoming untenable."
At the center of the birth certificate debate is the matrícula consular, an identity document issued by Mexican consulates in the United States. Many undocumented Mexican immigrants possess a matrícula, but the Texas Vital Records Unit does not accept them, even though a foreign ID with identifiable photo of applicant is listed under accepted secondary ID forms. Texas accepts consular documents as a supporting identity document for obtaining a driver's license.
Van Deusen told CBS News the matrícula has never been accepted at the state level as valid ID for obtaining vital records because it is not considered secure. He said the consulates issuing matrículas do not verify the documents an individual presents to obtain the ID.
Harbury said the plaintiffs have had no problems using matrículas in the past to obtain birth certificates, only with their children born more recently.
"It's certainly possible that at some time some of them [local registrars] have accepted it, but it's not an ID that's permitted by rules to be accepted by us," Van Deusen said in response to that claim.
Harrington said the new matrícula, issued in November 2014, is seen as secure. However, the new matrículas are also not being accepted.
"If this really was about security of identification, then it doesn't make sense to ban the new matrícula at all," Harrington said. "So to me there's another agenda here."
The plaintiff from Zacatecas initially presented her matrícula as her form of ID to obtain a birth certificate for her daughter. She then used her Mexican passport, but she did not have a U.S. visa to accompany it.
She has faced problems such as obtaining Medicaid, schooling and a baptism for her daughter. One time when going to Houston, she was screened at a checkpoint and asked for her daughter's birth certificate. She couldn't present one.
"I hadn't found myself in such a tight situation as this one before, to process a certificate," she said. "I imagine that because of fear, people don't speak up, don't complain and don't explain what's happening. That's why a lot of times we don't realize what's happening with this issue."
The plaintiff said she knows of more than 10 people who have experienced a similar struggle. One has had her child for nine years and still has not been able to arrange anything.
"This can be seen as some kind of discrimination," she added.
This is the argument the plaintiffs' attorneys make in their complaint. Harbury said the situation undocumented immigrants are finding themselves in violates the equal protection clause of the 14th Amendment, which says a state may not deny anyone within its jurisdiction equal protection under the law.
"Anybody born in the United States is a citizen of the United States and has a right to their birth certificate, end of story," Harbury said.
Van Deusen denied the allegations of discrimination. "The act of getting a certified copy of a birth certificate doesn't create someone's citizenship or doesn't negate that citizenship," he said. "Anybody born in Texas is a United States citizen, and I don't think that's in dispute by anybody involved in this."
On Wednesday evening, the defendants filed a motion to dismiss the complaint.
Thanks for reading CBS NEWS.
Create your free account or log in
for more features.