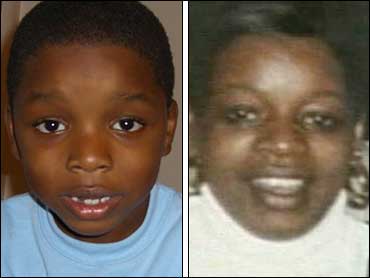 Ignored 911 Call Sparks $1M Lawsuit
A lawsuit was filed Monday by the family of a woman whose 5-year-old son called 911 to report his mother had collapsed and was told by a dispatcher that he shouldn't be playing on the phone.
The family of the late Sherrill Turner is seeking damages in excess of $1 million from the City of Detroit.
Attorney Geoffrey Fieger said the city was not named in the lawsuit because state law prohibits it, but that the city would be liable for its employees. The defendants in the suit are two unnamed dispatchers, and the plaintiffs are the estate of Sherrill Turner and Robert Turner, the boy who made the 911 calls.
By the time authorities arrived following Robert's calls on Feb. 20, Sherrill Turner was dead.
Fieger, best known for representing assisted-suicide advocate Jack Kevorkian, has said the 46-year-old Sherrill, who had an enlarged heart, would have survived if help had been sent immediately.
However, he said Monday that the time of death remained unclear.
A message seeking comment on the lawsuit was left Monday for city lawyer John Johnson.
Detroit police are investigating the 911 response, and Police Chief Ella Bully-Cummings warned Friday not to rush to judgment.
"We teach our children in the face of an emergency to call for help and call 911," Fieger said at a news conference in Southfield. "But when children call and ask for help they're ignored, they're dismissed and they're threatened."
---

coverage.

---
Robert, who turned 6 last month, sat next to Fieger and played quietly with a Spider-Man action figure, the laces of his black shoes dangling untied under the conference table.

Robert's oldest sister, Delaina Patterson, said the family is worried about Robert and plans to put him in therapy.

"He did everything right, and we believe he's a hero," she said.

Robert was alone with his mother when she collapsed in the bedroom. He called 911 at 5:59 p.m. and told the operator that his mother had passed out, but the operator asked to speak with an adult, Patterson said.

When he called back later, Patterson said, an operator said: "You shouldn't be playing on the phone."

In a tape of the call broadcast by Detroit-area television stations, the operator said: "Now put her on the phone before I send the police out there to knock on the door and you gonna be in trouble."

Police eventually arrived at the house after the second call, which was placed at 9:02 p.m., but Turner already was dead. EMS never came.

Fieger said what happened to Robert is not an isolated incident. He played a 911 call of a woman he is representing in another lawsuit against Detroit 911 dispatchers.

The woman, Lorraine Hayes, called 911 twice on January 12, 2005, saying that her husband had shot her in the head.

"Had somebody even followed up and sent a policeman like they did on the later call, really, to admonish Robert, rather than to help his mother, perhaps we wouldn't be here," Fieger told The Early Show co-anchor Hannah Storm.

"But no one came at all. All that happened was that Robert was threatened and, really, intimidated from doing what his mother had taught him to do, which was to make an emergency call in an emergency situation."

The dispatcher did not take her seriously, and EMS arrived only after she called her son in Minnesota and he called Detroit police — 45 minutes after Hayes' initial call, according to the lawsuit. Hayes became paralyzed as a result of her injuries.

In the call that Fieger played, a dispatcher asks Hayes: "Are you a mental patient?"

Fieger said the city had denied the existence of the tape. He would not say how he obtained it.

Hayes' lawsuit was filed in October. Both her suit and the Turner suit were filed in Wayne County Circuit Court.

Thanks for reading CBS NEWS.
Create your free account or log in
for more features.