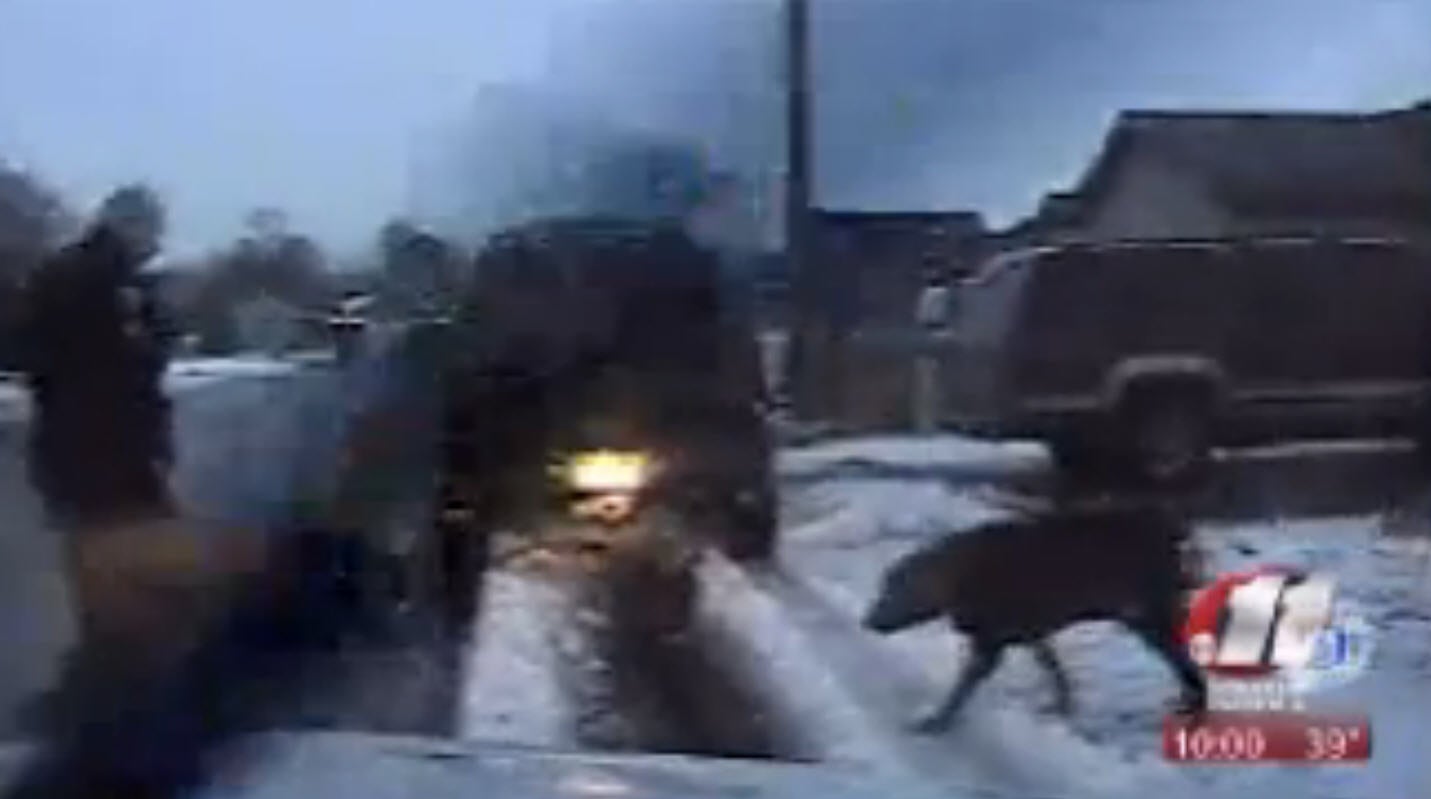 Idaho mayor faces possible recall after cop kills dog
TWIN FALLS, Idaho - Residents still angry over a southern Idaho police officer's fatal shooting of a disabled man's pet dog launched an effort Tuesday to recall the mayor and other officials of Filer, days after the officer returned to the force.
Tarek Hassani returned to his regular patrol shift on Saturday, exactly two months after the shooting that another police agency called justified, the Twin Falls Times-News reported.
After the shooting, Filer city officials held public hearings but decided to keep Hassani on the force. That angered some residents, who accused officials of not doing enough. Petitions to recall Mayor Rick Dunn and all four City Council members were filed Tuesday.
Each petition got at least 20 signatures, enough to trigger an official recall petition. Organizers have 75 days to gather 201 signatures. If enough people sign, the city will hold a recall election.
Hassani was placed on administrative leave shortly after he shot and killed a 7-year-old black Labrador retriever named Hooch on Feb. 8.

The officer responded to a call of dogs running loose at Rick Clubb's home in Filer when two of the animals began to circle him. A police dash-cam video shows Hooch, who is wagging his tail at times, and another dog barking at the officer and sometimes running toward him. Hassani kicked at Hooch before shooting him.
Clubb told CBS affiliate KMVT in Twin Falls that he had had trouble keeping the dogs fenced in, but never considered Hooch aggressive.
Clubb, who has Parkinson's disease and uses a wheelchair, was hosting a birthday party for his 9-year-old son when the shooting took place.
"I just think there was other ways to handle it besides shooting my dog and firing a gun right in my front yard when we were having a birthday party and there were kids around," he said.
Clubb was given a citation and was left to deal with the aftermath.
"Maybe I deserve a ticket, but I don't deserve a dead dog," he said.
Club said he was planning to sue the city, Filer police Chief Tim Reeves,and Hassani.

The dog's death launched protests and fiery testimony at Filer City Council meetings, where many residents called for Hassani to be fired. An investigation by the Nampa, Idaho, Police Department found the shooting was justified, but it questioned why the officer didn't stay in his vehicle, call the owner of the dogs or call for backup. Reeves has defended the officer's decision.
The mayor said he's received death threats since the shooting but that he didn't take them very seriously. Officers have had to escort people off Hassani's property since the shooting, Dunn said.
A phone number for Hassani could not be located, and the mayor couldn't be reached by phone Tuesday. A woman who answered the phone at Filer City Hall said Dunn was at his day job.
Filer officials have scheduled an eight-hour training session on how to deal with aggressive dogs. It will be required for Filer police, and officers from other towns also plan to attend.
Thanks for reading CBS NEWS.
Create your free account or log in
for more features.