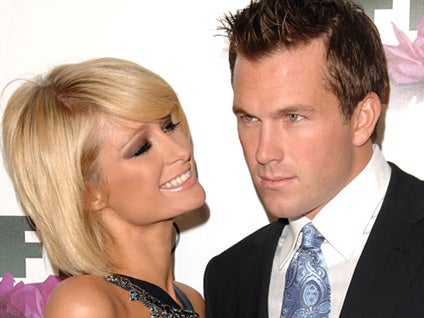 Newly uncovered Nazi-era documents shed light on the alleged role IBM played in helping Hitler to carry out the Holocaust in Poland, according to the author of a controversial book on the subject.
Investigative reporter Edwin Black, the author of a book published last year entitled "IBM and the Holocaust", puts forward further evidence to support his claims of IBM's knowledge and complicity in Nazi operations in wartime Poland in the paperback version to be published this week.
Historians working as part of Black's research team said that in the paperback they had pieced together the previously fragmented story of IBM's role in supplying the organizational machinery used to to transport millions of people to Polish death camps.
Black and his researchers said recently discovered Nazi government documents in the U.S. National Archives and Polish eyewitness testimony link IBM's U.S. operations directly to the operations of the Third Reich in occupied Poland.
"The word has gotten out and a lot of people still alive are supplying information that they didn't have the context to understand before," said Robert Wolfe, an expert on Nazi records and former chief of captured German government documents for the U.S. National Archives.
Wolfe told Reuters historians were finding new meaning in previously available papers documenting the use of IBM Hollerith computer machines to carry out the Holocaust.
"For those who have complained the proof is not there, this leaves little room for deniability," said Wolfe, who assisted on research for Black's book. He said data found in newly uncovered German documents, when combined with IBM corporate files and eyewitness accounts and other sources, answer criticisms first-leveled at Black's claims.
"This is the proof that IBM enabled the Holocaust. The connection to New York is now proven," Wolfe, a former U.S. infantry officer who ran de-Nazification programs during the U.S. occupation of postwar Germany, said in a phone interview.
Several Holocaust scholars and leaders of international Jewish groups called on International Business Machines Corp. (IBM.N) to officially apologize for the role its technology and former officials had once played in aiding Hitler.
"This negates all the excuses," said Malcolm Hoenlein, a vice president of the New York-based Conference of Presidents of Major Jewish Organizations. "IBM has to look at what its role should be in light of these revelations."
An IBM spokeswoman responded by saying that information remained sketchy on the role of the Armonk, New York-based company and that of its subsidiaries in Nazi Germany and that she was unaware of any new evidence implicating IBM.
"We are a technology company, we are not historians," spokeswoman Carol Malkovich said, noting that, like hundreds of U.S. companies, IBM had started losing control of its business in Germany beginning with Hitler's rise to power in 1933.
IBM turned over its corporate records of the period several years ago to academic archives in New York and Stuttgart, Germany, for review by independent scholars, Malkovich said, adding that: "IBM and the employees of this company of course find the atrocities committed by the Nazis abhorrent."
Historians have known for decades of Nazi use of Hollerith tabulators - the mainframe computer of its era.
But Black's book last year opened up debate on the little understood role of how central IBM technology may have been in allowing Nazis to systematically identify and help select victims of the Holocaust.
Black told Reuters that evidence uncovered after the book's publication had emerged on the role of a special wartime IBM subsidiary known as Watson Business Machines that reported directly to the New York headquarters through the Geneva offices of International Business Machines Corp.
He said his research had uncovered the existence of a 500-man Nazi statistical operation in Krakow that handled the complex task of scheduling trains used to transport prisoners from other European nations to death camps in Poland.
This so-called Hollerith Department of Polish Railways also calculated the rate of deaths per square kilometer due to progressive starvation and other arcane facts compiled to satisfy the Nazi's lust for statistics, Black said.
Leon Krzemieniecki, likely the only man still living who worked in the department, said in the book he did not understand at the time the role his office had in transporting Jews to the gas chambers. "I only know that this very modern equipment made possible the control of all the railway traffic in the General Government (of Poland)," he said.
By Eric Auchard
Thanks for reading CBS NEWS.
Create your free account or log in
for more features.