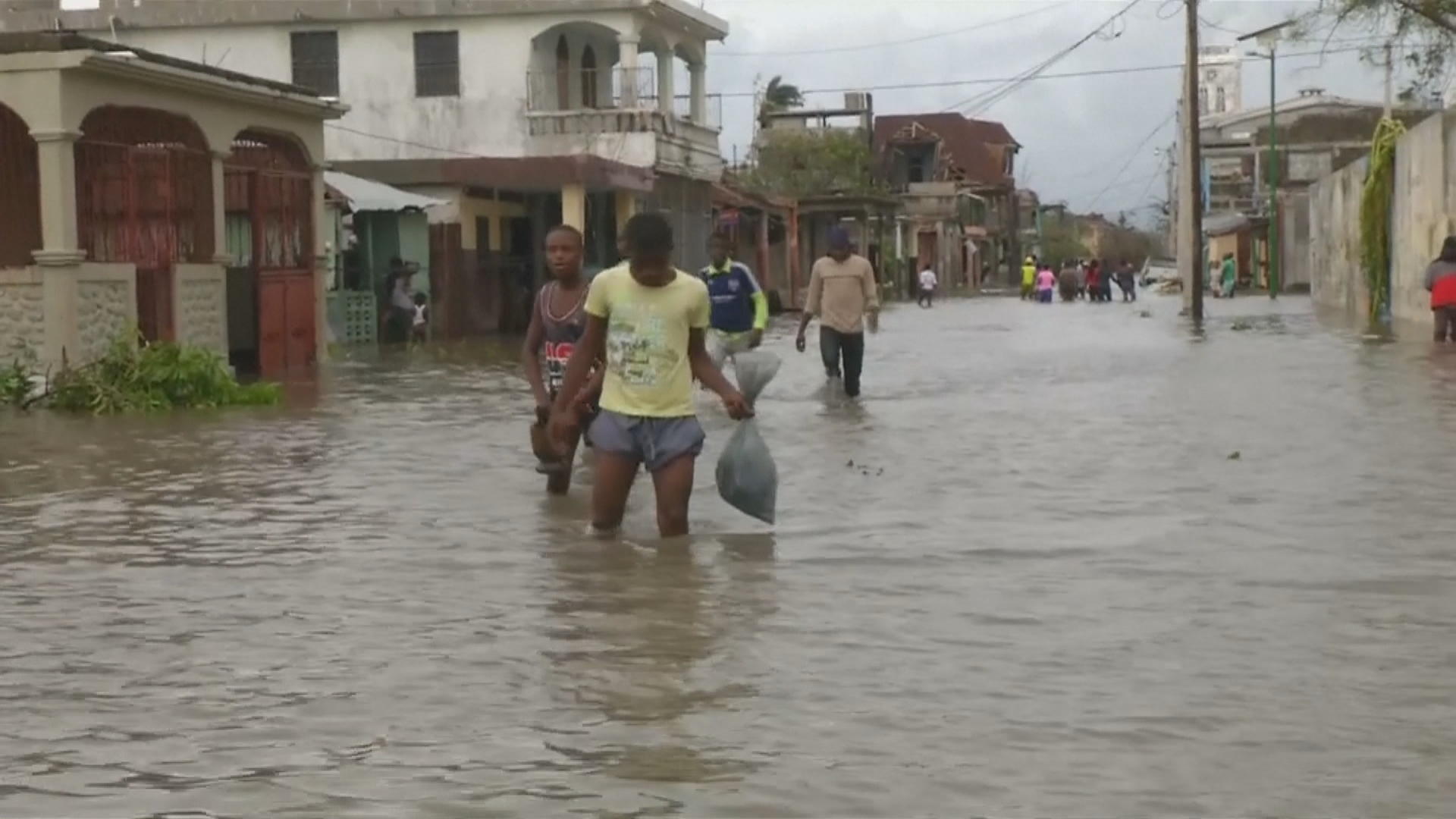 Hurricane Matthew pounds Bahamas after devastation in Haiti
Hurricane Matthew, the most powerful hurricane to threaten the Atlantic Coast in more than a decade, is battering the Bahamas with winds of up to 125 miles per hour. At least 27 deaths are blamed on the storm.
Millions of Americans have been told to evacuate. Flights and train services are cancelled.
The full extent of Hurricane Matthew's destruction in Haiti isn't clear, and Cuba and Jamaica are beginning to clean up, reports CBS News correspondent Omar Villafranca.
Powerful winds and relentless rain slammed the Bahamas, making it clear the Category 3 hurricane had arrived.
Snapshots from Great Inagua show the storm's power, with damaged homes, streets covered in debris and trucks tossed on their side.
The wind is slicing through the Bahamas as the storm gets closer to the shore. Beaches are empty, homes are boarded up and here on Exuma Island, most of the people are without electricity.
As the storm approached from the South, Nassau resident Jennie Minus evacuated her home and headed to a shelter.
"So far I'm okay. I just hope no lives are lost," Minus said.
The aftermath in Haiti showed the devastating power of Matthew. Buildings in Jeremie are nearly destroyed, and many roofs were ripped clean off. In Les Cayes, people waded through knee-high water in the streets, as others in Petit Goave struggled to cross a river where a bridge used to be.
The Haitian government has suspended presidential elections that were scheduled for Sunday.
The U.S. government has sent experts to Haiti to assess the damage and is offering a million dollars in food assistance, along with another 500,000 worth of non-food items like blankets and temporary shelters for Haiti, Jamaica and the Bahamas.
American military resources from Southern Command also arrived in Haiti late Wednesday night, to begin helping with the relief efforts.
Matthew decimated Baracoa in Eastern Cuba, leveling homes and filling streets with a mix of mud and debris.

Like many in the Caribbean, residents have now started a long clean-up process.
The storm is forecast to become a Category 4 hurricane later Thursday and move north along the southeastern coast of the United States.
Thanks for reading CBS NEWS.
Create your free account or log in
for more features.