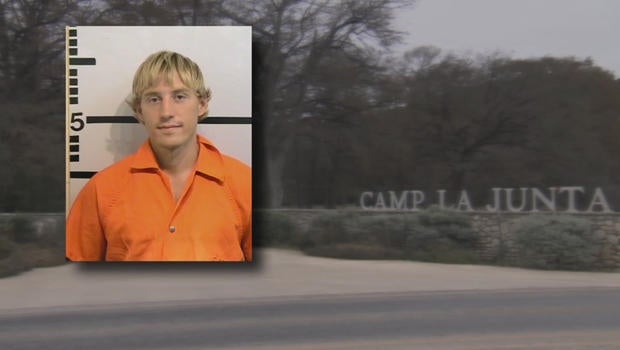 Hundreds of sexual abuse cases reported at children's camps across U.S.
CBS News has identified hundreds of reports of sexual abuse that occurred at children's camps across the United States. We found reports of more than 500 victims who were allegedly sexually abused at children's camps over the past 55 years. At least 21 of those cases surfaced this year alone.
Victims' advocates tell us the real number of abuse cases is likely much higher, since many are never reported.
In a story you'll only see on "CBS This Morning," correspondent Jerika Duncan spoke to a woman whose son accused a camp counselor of abusing him in 2009. (For her son's protection she wanted both of them to remain anonymous.)
"After you took a shower, you'd put on your towel, and he didn't want you to wear underwear under it," the Texas boy said in a video, telling a psychologist what a camp counselor did to him in 2009. It allegedly happened over the course of 12 days at an overnight summer camp named Camp La Junta.
"He would check all the kids, but under their towel," he said. "He wouldn't look under there. He'd just stick his hand up."
When he returned home, the boy's mother says she knew something was wrong. "He was a different kid," said the woman, identified as Jane Doe. "He was not the happy-go-lucky little boy that loved to play outside. He was totally different. He just wanted to lay on the couch."
It wasn't until 10 months later that her son revealed a 20-year-old camp counselor named Matthew Bovee had allegedly molested him.
Duncan asked, "And what was your initial reaction?"
"I wanted to throw up," Jane replied. "I was nauseous. And all I could think of is to tell him I love him."
It's a story that's been repeated again and again across the U.S. Combing through reports dating back to the 1960s, CBS News counted at least 578 victims who were allegedly sexually abused at children's camps.
"That's probably just the tip of the iceberg," said Jon Conte, who studies child abuse and trauma at the University of Washington. He described how camps can sometimes create opportunities for predators.
"I think it's isolation from parents, it's out of a normal routine. Some kids are a little bit older and they're feeling more independent, and they may have a false sense of security," Conte said.
More than 14 million people attend camps each year. But there are no national regulations for camps to follow. Eight states have no requirements for overnight camps to be licensed, and 18 states don't require background checks for employees.
Further complicating matters: more than 20,000 camp counselors came from foreign countries on visas last year. If they did have anything on their records, security experts say, it might not show up in a typical background check.
Rania Mankarious, who has been working on this issue with Crime Stoppers of Houston, said, "It's a big problem.
"If we can level the playing field, create national standards that all camps have to uphold to for accreditation, for licensing, for permitting, for certification, then you start making it more difficult for predators to find their way in," she said.
As for Matthew Bovee, he accepted a plea deal for injuring a child – a felony. A judge sentenced him to ten years' probation … and allowed him to walk free.
Jane Doe said, "I just remember at that point I was not gonna let this go."
Bovee later violated the terms of his probation, and has been in prison ever since.
In 2016 the family settled a lawsuit with Camp La Junta for an undisclosed amount. The camp declined an on-camera interview, but sent "CBS This Morning" a statement saying they're "proud of" what they describe as their "safe, outstanding summer camp experience."
They say they "remain heartbroken over this camper's 2009 experience."
Jane Doe told Duncan, "Camps are wonderful. Camps are a part of growing up. My other children attend camp. But I check very carefully, now, the camp. I don't listen for a camp owner to tell me how the camp is."
There are organizations, like the American Camp Association and Praesidium, that monitor camps and issue accreditations based on safety.
The mother we spoke with suggests parents should check directly with those organizations to see if camps are accredited.
Thanks for reading CBS NEWS.
Create your free account or log in
for more features.