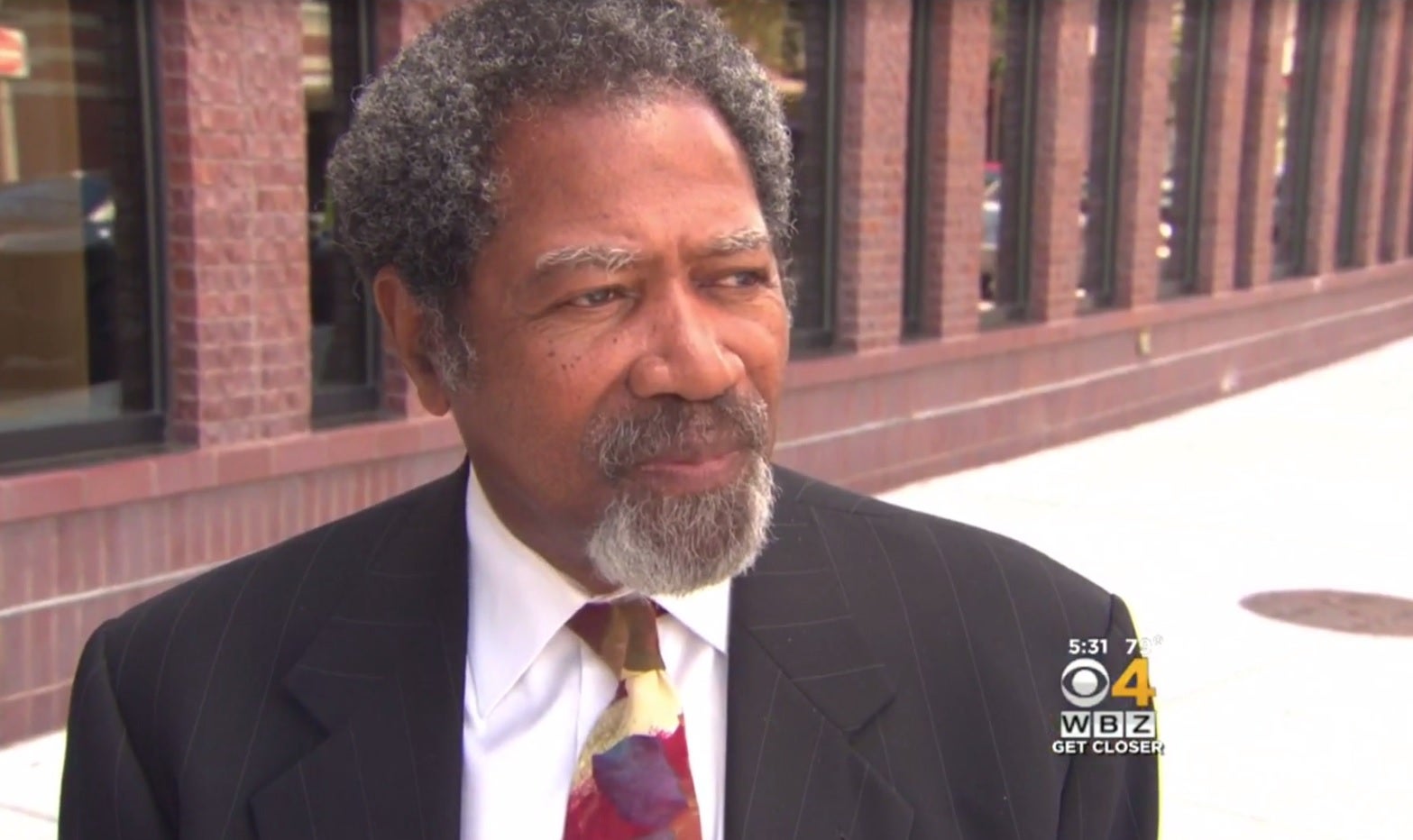 "Humiliated" professor alleges racism after theft accusation
BOSTON - A 66-year-old University of Massachusetts-Boston professor said he was shocked when police showed up at his door three weeks ago and asked him to answer questions about a liquor store robbery.
Robert Johnson, who is also a lawyer, told CBS Boston on Thursday, August 6 that he purchased a $30 bottle of Hennessey the night before from Blanchards, a liquor store.
Store employees apparently thought Johnson looked a lot like a man caught on store surveillance cameras in March stealing 20 bottles of cognac from a basement storage room. They took down Johnson's license plate and police showed up at his door the next day, he said.
"They targeted me because I was a black male," Johnson said. "[The officer] showed me a picture and said 'this is you on March 13.' I said 'this picture looks nothing like me.'"
Blanchards would not share the surveillance video with CBS Boston and neither would police, but Johnson says the suspect was much younger and bigger with no facial hair.
"I think a black man coming in buying cognac, I think that's what set them off," Johnson said.
Officers soon cut him loose and Blanchards apologized only after Johnson confronted the store manager, he said.
"You're not doing anything wrong and then you get humiliated and you get accused of stealing something, I mean that hurts," Johnson said.
A Blanchards representative told The Bay State Banner newspaper that the incident was simply a misidentification, not racial profiling.
Johnson said he is is contemplating a civil rights or defamation of character lawsuit.
Thanks for reading CBS NEWS.
Create your free account or log in
for more features.