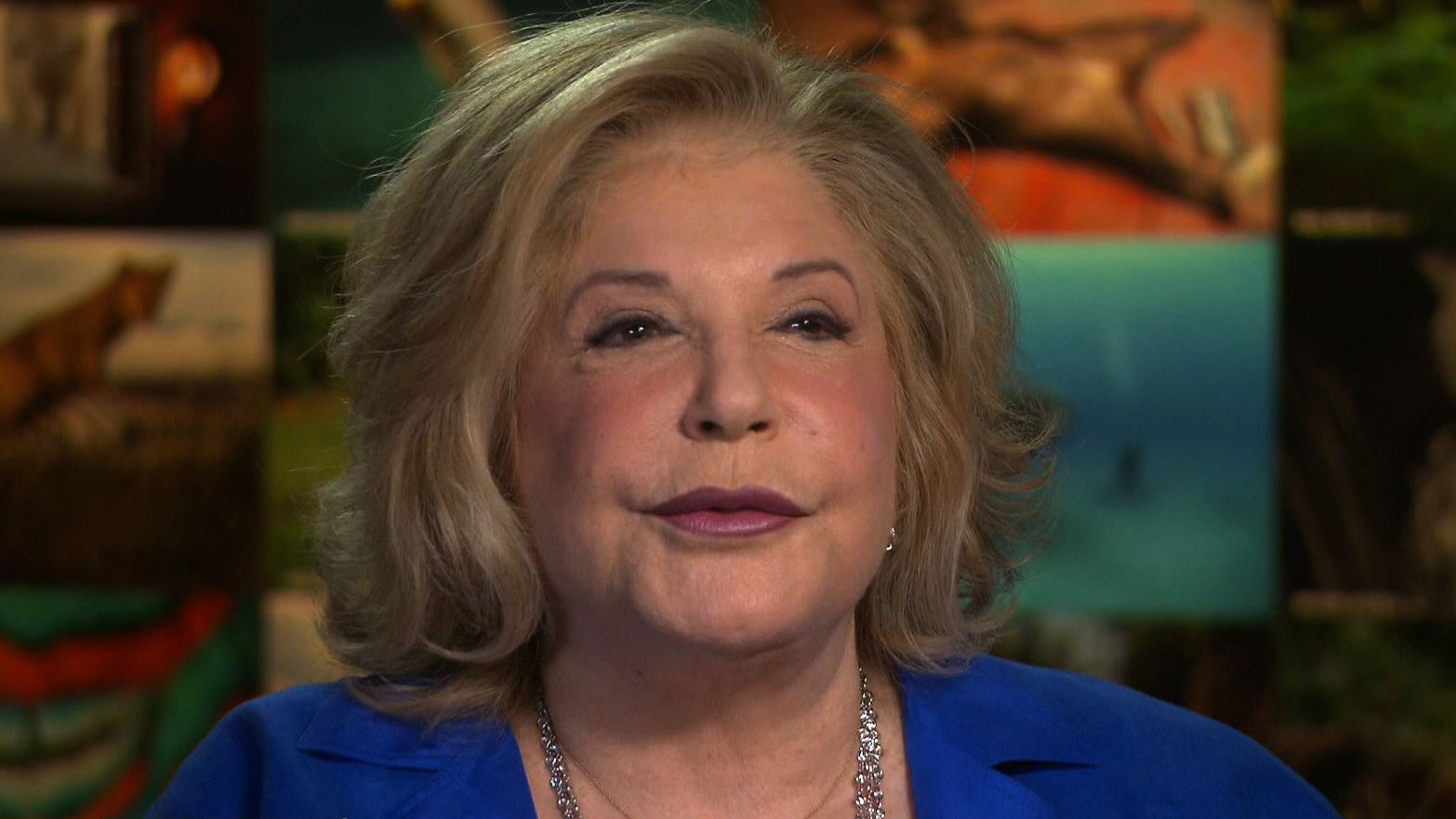 How Wallis Annenberg is changing Los Angeles
(CBS News) For 125 years, National Geographic has used the power of photography to capture the world around us. In celebration of that milestone, the publication is teaming up with billionaire philanthropist Wallis Annenberg for a new photo exhibit opening this weekend in Los Angeles.
Annenberg uses her vast wealth to improve arts and entertainment in Los Angeles and gives more money to the arts in Los Angeles than any other woman and more than just about anybody else, in fact.
The recent opening night for the Wallis Annenberg Performing Arts Centerbrought some of the biggest names in entertainment to celebrate the theater and its billionaire benefactor.
"She's just been such an incredible supporter of the arts in every way in Los Angeles," said actor Tony Goldwyn.
Actress Geena Davis said that Los Angeles is "very lucky" to have her.
The benefactor normally stays away from the cameras, but the heiress gave her first-ever national television news interview to "CBS This Morning."
Annenberg told CBS News' Bill Whitaker that she sees herself as "a person who likes to sit in a very comfortable chair with a martini and watch a good football game," but she doesn't just give her money away.
"Use it wisely, not give it away," she said. "I don't like that term at all."
She has "wisely used" $4.2 billion to fund museums, hospitals, beaches. She recently gave $50 million for a new hall at USC's Annenberg School of Communication.
National Geographic chose the Annenberg Space for Photography to celebrate 125 years of global photography.
"I remember as a child feeling those pictures, the texture of them, and being transported to other worlds, continents," Annenberg said. "I find most museums treat photography like the little red-headed stepchild; most of the photographs are in the basement."
Annenberg was a child of privilege, growing up in a world of movie stars and presidents. Her father Walter Annenberg was U.S. ambassador to Britain and the media mogul behind TV Guide and Seventeen Magazine. He was also a philanthropist who gave a half a billion dollars to public education and funded two university schools of communication. He passed his foundation and philosophy on to his daughter.
"I've always been aware of the privilege that I had financially," she said. "At the same time I knew it wasn't gonna fill me up. I can't keep it, unless I can give it away. It was gonna be a two-way street."
To date, her foundation has distributed almost 10,000 grants.
Whitaker asked her if she was asked for money all the time. She told him that she was, but she loves it.
Watch Annenberg in this "CBS This Morning" Extra discuss her "genius" and why she says she's the "luckiest woman in the world."
Annenberg also doesn't see it as investing in art or education; she's building community. She put $27 million into a Santa Monica beach club. It's free to the public and sits right next to an expensive, exclusive club. She also built a wheelchair-accessible treehouse.
She's known to drop in on her projects with no fanfare and sometimes incognito.
"I'll go to the beach club in Santa Monica and look over there and see kids and the young mothers - that's far more valuable to me than any piece of jewelry," she said. "Seeing the people whose lives I've maybe made this much of a dent."
While Annenberg says she's made just a dent, there are many people in Los Angeles who would say she's made a difference.
For Bill Whitaker's full report, watch the video in the player above.
Thanks for reading CBS NEWS.
Create your free account or log in
for more features.