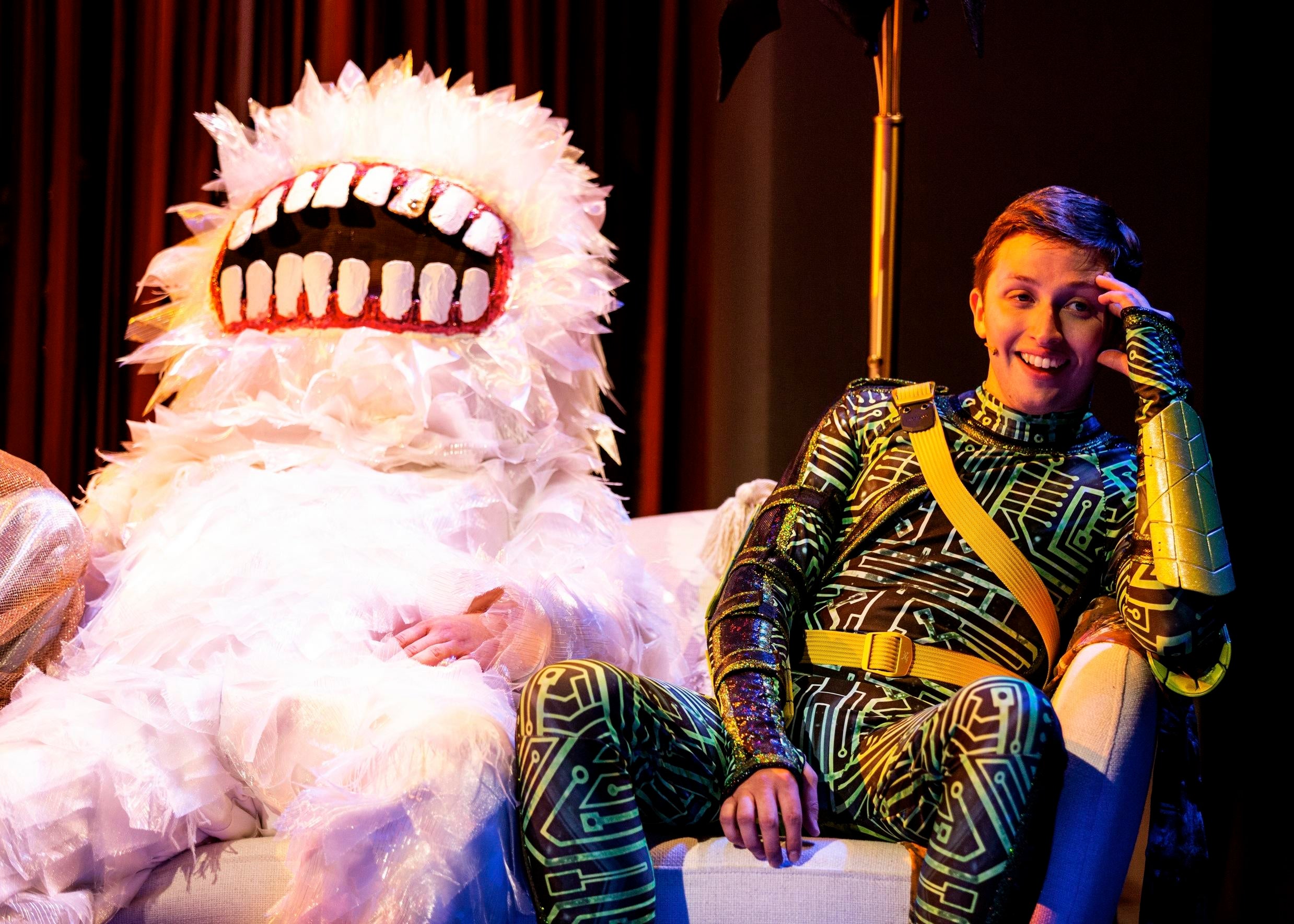 How social media earned "Be More Chill" a spot on Broadway
The power of social media is catapulting one musical into Broadway's limelight. Producers announced last Wednesday that "Be More Chill" is expected to open on March 10, 2019 at the Lyceum Theatre, with previews beginning Feb. 13. The show's growing buzz has Broadway fans wondering if it could become the next "Hamilton."
"As ['Hamilton'] was starting to build [momentum] off-Broadway, I started to see the same thing with 'Be More Chill' audiences," explains Mike Karns, CEO of Marathon Digital. He heads social media for both the Tony and Grammy Award-winning "Hamilton" and "Be More Chill." "That depth of passion — that growth rate of a fan base — it's the only other time I've seen something build a life in the digital space in the way 'Be More Chill' has."
"Be More Chill," based off a young adult novel by Ned Vizzini, brings together elements of "Dear Evan Hansen" and "Little Shop of Horrors," with a touch of "Bye Bye Birdie" and "Mean Girls." The story centers around Jeremy (Will Roland), a teen from New Jersey, who takes a fictional pill called a SQUIP in order to be popular and get his crush, Christine (Stephanie Hsu), to like him.
"It tackles complex themes we all experience, teens especially. It approached them with a true and honest voice," explains Will Roland who last starred in "Dear Evan Hansen."
Book writer Joe Tracz and composer and lyricist Joe Iconis ("Smash") were commissioned by Two River Theater in Red Bank, New Jersey, to write the musical, which premiered on its stage in 2015.
"It seemed several times during the life of this show, it was not hitting the marks it needed to get to Broadway," Iconis told CBS News of its first production. "I 100 percent did not think this show was going to get to Broadway."
But when "Be More Chill" ended its five-week run, Two River Theater paid for Ghostlight Records to produce an album. "Two River said, 'We really believe in this show. We're really proud of it and we think it's worthy of being preserved.' It's a miracle of miracles they did that. They knew it was a money-losing proposition," explained Iconis.
Two years later, in the spring of 2017, Iconis started seeing the benefits of that cast recording. All of a sudden, his Instagram was blowing up as he was being tagged in posts with users sharing the hashtag #BeMoreChill. He had no idea what sparked a sudden interest in the show or its music, since no one was promoting it at the time. Many fans who had never seen the show at Two River but heard the music online started drafting fan fiction about the characters and drawing fan art.
Last year, Tumblr ranked "Be More Chill" as the No. 2 most talked-about musical on their platform, following "Hamilton." A video posted in 2015 of actor George Salazar recording one of the hit songs, "Michael in the Bathroom," now has 2.3 million views on Ghostlight Records' YouTube Channel.
"We live in an age where everything is unbelievable — the news coming out of White House," explains Roland. "A musical just being earnest is not enough. 'Be More Chill' is earnest but it also puts this fantastical sheen on things that people connect with because they need to escape."
With so much excitement on social media for "Be More Chill," Iconis and Tracz knew it needed to be re-staged, getting the Tony-nominated Gerald Goehring to sign on as its lead producer. The show, directed by Stephen Brackett, began a limited off-Broadway run in July at the The Pershing Square Signature Center in New York City and was extended for one week after a sold-out run.
"It felt like my heart stopped," Roland recalled of the moment the cast was told the show was Broadway-bound. On the day it was publicly announced, "Be More Chill" gained one thousand new Instagram followers, which is not out of the ordinary, Karns explains. The show's account typically pulls in 2,000 to 4,000 new followers a week.
The end goal for Iconis, who's been working in musical theater for more than a decade, has always been the Great White Way. He spent his youth going to box offices to see which shows had tickets and ranked how well the shows were doing based on availability. "To know it's going to happen is the wildest thing," he said of this dream come true.
Adds Karns: "I have seen social media be so influential in the larger world. It's cool to see how it's doing so in the theater space now. I am excited to see how that translates to the success 'Be More Chill' will have."
Leigh Scheps is a senior reporter at InsideEdition.com.
Thanks for reading CBS NEWS.
Create your free account or log in
for more features.