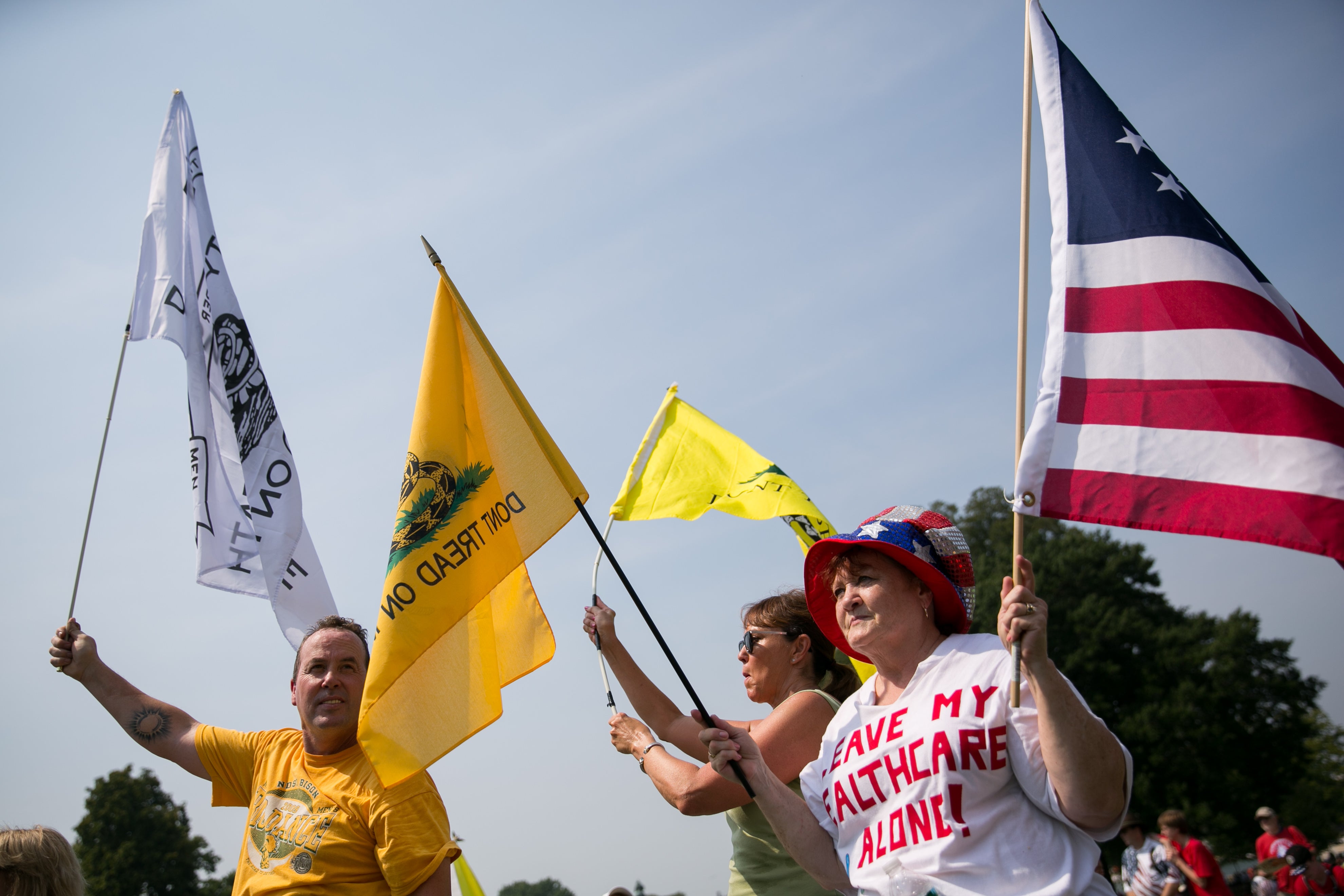 How Republicans and the tea party see the 2016 field differently
By Jennifer De Pinto
As conservatives and tea party activists gather in Washington this week for the annual CPAC (Conservative Political Action Committee) conference, some potential 2016 presidential contenders will be jockeying for the spotlight.
The next presidential election may be two years away, but a look inside a recent C BS News/New York Times poll offers some clues as to what tea party Republicans may be looking for in 2016 - at least at this early stage.

Tea party Republicans show the most interest in Sen. Rand Paul, R-Ky., as a presidential contender and the least in New Jersey Gov. Chris Christie. Gov. Jeb Bush R-Fla., is close behind in the percent who'd like to see a run, along with Sens. Ted Cruz, R-Texas, and Marco Rubio, R-Fla.

Fifty-six percent of Republicans who identify as tea partiers would like to see Paul run in 2016 - the highest percentage of any GOPer asked about in the poll and the only potential contender to reach the 50 percent mark. Just 13 percent of tea party Republicans don't want Paul to run.

Still, Paul isn't the only contender tea party Republicans have their eye on. Other potential Republican candidates asked about in the poll are fairly popular: More than four in 10 would like to see former Bush (48 percent), Cruz (43 percent), and Rubio (43 percent) run for president in 2016. Although many don't know enough about Cruz or Rubio to have an opinion about whether they should make a run for the White House.

There is little enthusiasm among tea party Republicans for a Christie candidacy. Even before the bridge scandal, the New Jersey governor was not fully embraced by the tea party wing of the party. Just 27 percent think he should run for president -the lowest of any of the figures asked about; nearly twice as many (50 percent) would rather him not run.



Things stack up a bit differently among non-tea party Republicans. Christie and Bush capture the most interest among this faction of the party. There is still some support for a Paul candidacy but far less than among tea partiers.

Cruz, who addressed the Tea Party Patriots last week, does not have as many pushing him to run among the non-tea party backers., but most are unfamiliar with him.

Tea party supporters make up 42 percent of self-identified Republicans, and far more say they are very conservative (50 percent) than those Republicans not affiliated with the movement (13 percent). Many also have a desire for more conservative Republican candidates, generally -- half of tea party Republicans think the GOP nominates candidates who are not conservative enough.
Thanks for reading CBS NEWS.
Create your free account or log in
for more features.