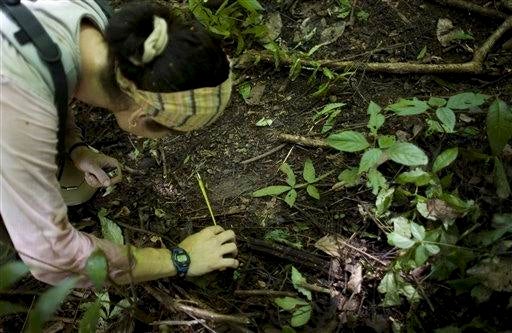 How And Where America Eats
When Americans eat out at restaurants, it's American food they choose, though tastes for Mexican, Italian and Chinese food vary from region to region. But most Americans still cook at home most nights, with many men doing at least some of that cooking. And wherever they may eat, most families with children report they are still eating dinner together at least three nights per week.
Dinner has often been a time for families to get together at the end of a hectic day. Nine in 10 households with children under 18 report that most of the family eats dinner together at least once per week, including 39 percent who do so all seven nights. Slightly fewer Americans with children dine together every night now than did so 15 years ago, when CBS News last asked this question. But, despite many changes in American life since 1990, the other results on this question are much the same now.
EVENINGS MOST OF YOUR FAMILY EATS DINNER TOGETHER?
(Among households with kids under 18)
Now
None

7%
1

4%
2

6%
3-4

18%
5-6

24%
7

39%
Nov. 1990
None

7%
1

3%
2

7%
3-4

16%
5-6

21%
7

46%
Dining out may be fun and tasty, but most American households cook dinner at home most nights of the week: 43 percent cook six or seven nights per week, including 31 percent that cook at home every night.
HOME-COOKED MEALS IN THE PAST WEEK?
None

4%
1 night

2%
2-3 nights

17%
4-5 nights

32%
6-7 nights

43%
Older Americans over 64 are the most likely to live in households that cook at home seven nights a week; 44 percent of them do. Meanwhile, 23 percent of those aged 18-29 have a home-cooked meal all seven nights.
Most Americans, both men and women, do some of the cooking when meals are cooked at home. However, men are much more likely than women to say they've never helped out at the stove, and women are much more likely to say they cook seven nights per week.
NIGHTS YOU PERSONALLY COOKED DINNER?
(Among those who have any home-cooked meals)
All
None

18%
1 night

9%
2-3 nights

27%
4-5 nights

23%
6 nights

6%
7 nights

17%
Men
None

29%
1 night

13%
2-3 nights

34%
4-5 nights

13%
6 nights

2%
7 nights

8%
Women
None

8%
1 night

5%
2-3 nights

21%
4-5 nights

32%
6 nights

9%
7 nights

25%
Cooking duties between men and women are also a function of generations: younger men under 45 are about twice as likely to say they cook at least sometimes than are men over 45.
In households with children, few of the children have to make their own dinner. Two-thirds, 66 percent, of their parents report that their children did not prepare any dinner for themselves in the last week, not even microwaving a frozen meal or leftovers. Thirty percent of households had a child do that preparation at least once.
DINING OUT
Forty-two percent of Americans say American food is their preferred choice when dining out, outdistancing the 17 percent who favor Italian and 16 percent who like Mexican best. But, in the Western United States, with its large influence from Hispanic and Asian cultures, 20 percent favor Mexican food, while in the East just 8 percent do. Twenty-one percent of Westerners prefer Chinese food the most, as do 14 percent of Easterners, but just 9 percent of those in the South do. In the Northeast, where so many Italian immigrants arrived generations ago, 27 percent favor Italian food the most, twice as many as in the Midwest.
But whether or not Americans eat dinner from a restaurant is largely a function of income. While most households earning over $50,000 got restaurant food for dinner at least once in the last week, three-fourths of those earning under $15,000 did not do so at all.
RESTAURANT MEALS FOR DINNER LAST WEEK?
All
None

47%
1 night

27%
2-3 nights

21%
4+ nights

4%
Under $15,000
None

75%
1 night

6%
2-3 nights

12%
4+ nights

6%
$15-$30,000
None

58%
1 night

27%
2-3 nights

12%
4+ nights

3%
$30-$50,000
None

59%
1 night

21%
2-3 nights

16%
4+ nights

3%
Over $50,000
None

31%
1 night

35%
2-3 nights

29%
4+ nights

4%
When they choose restaurants, most Americans, 60 percent, never use the restaurant reviews that appear in local papers or on television. One-third use the reviews once in a while.
FAST FOOD
Fast food is everywhere in America, but most Americans say they don't eat any for dinner; 55 percent did not do so in the week prior to being interviewed for the poll.
However, this very much varies with gender, age and even region of the country. Women were more likely than men to say they avoided fast food altogether: 63 percent of women skipped it, compared to 46 percent of men. Younger Americans ate fast food for dinner more often than did their elders, and those aged 18-29 were the most likely to eat it often. Twenty-two percent of them ate it two or three times for dinner; just 11 percent of those over 65 did. Perhaps due to the demands of time, or the desire to please their hungry kids, people with children are more likely to eat fast food for dinner at least once a week than are people without children. And people who live in the South are the most likely to eat fast food for dinner at least once; people in the West and Northeast are least likely.
NIGHTS YOU ATE FAST FOOD FOR DINNER LAST WEEK?
None
All

55%
Men

46%
Women

63%
Ages 18-29

40%
30-44

49%
45-64

63%
Over 64

68%
Have Kids

47%
No kids

59%
Northeast

60%
Midwest

54%
South

47%
West

62%
1 night
All

23%
Men

28%
Women

19%
Ages 18-29

27%
30-44

25%
45-64

21%
Over 64

20%
Have Kids

30%
No kids

20%
Northeast

19%
Midwest

21%
South

27%
West

24%
2-3 nights
All

17%
Men

19%
Women

15%
Ages 18-29

22%
30-44

21%
45-64

14%
Over 64

11%
Have Kids

19%
No kids

16%
Northeast

18%
Midwest

21%
South

20%
West

10%
4+ nights
All

4%
Men

5%
Women

2%
Ages 18-29

8%
30-44

4%
45-64

2%
Over 64

2%
Have Kids

4%
No kids

4%
Northeast

3%
Midwest

3%
South

5%
West

3%
BUYING GROCERIES
Most Americans turn to large discount stores such as Costco, K-Mart, Wal-Mart, or Target for their food and groceries at some point. More than six in 10 have bought food and groceries at that type of store in the last month, and 35 percent have done so three or more times.
LAST MONTH: BOUGHT GROCERIES AT LARGE DISCOUNT STORES?
Never

31%
Once

18%
Twice

15%
Three or more times

36%
And among those groceries there is likely to be plenty of meat; only 2 percent of Americans consider themselves vegetarians. Another 6 percent say they once were, but no longer are vegetarian.
---
This poll was conducted among a nationwide random sample of 936 adults, interviewed by telephone October 30-November 1, 2005. The error due to sampling for results based on the entire sample could be plus or minus three percentage points.
For detailed information on how CBS News conducts public opinion surveys, click here.
Thanks for reading CBS NEWS.
Create your free account or log in
for more features.