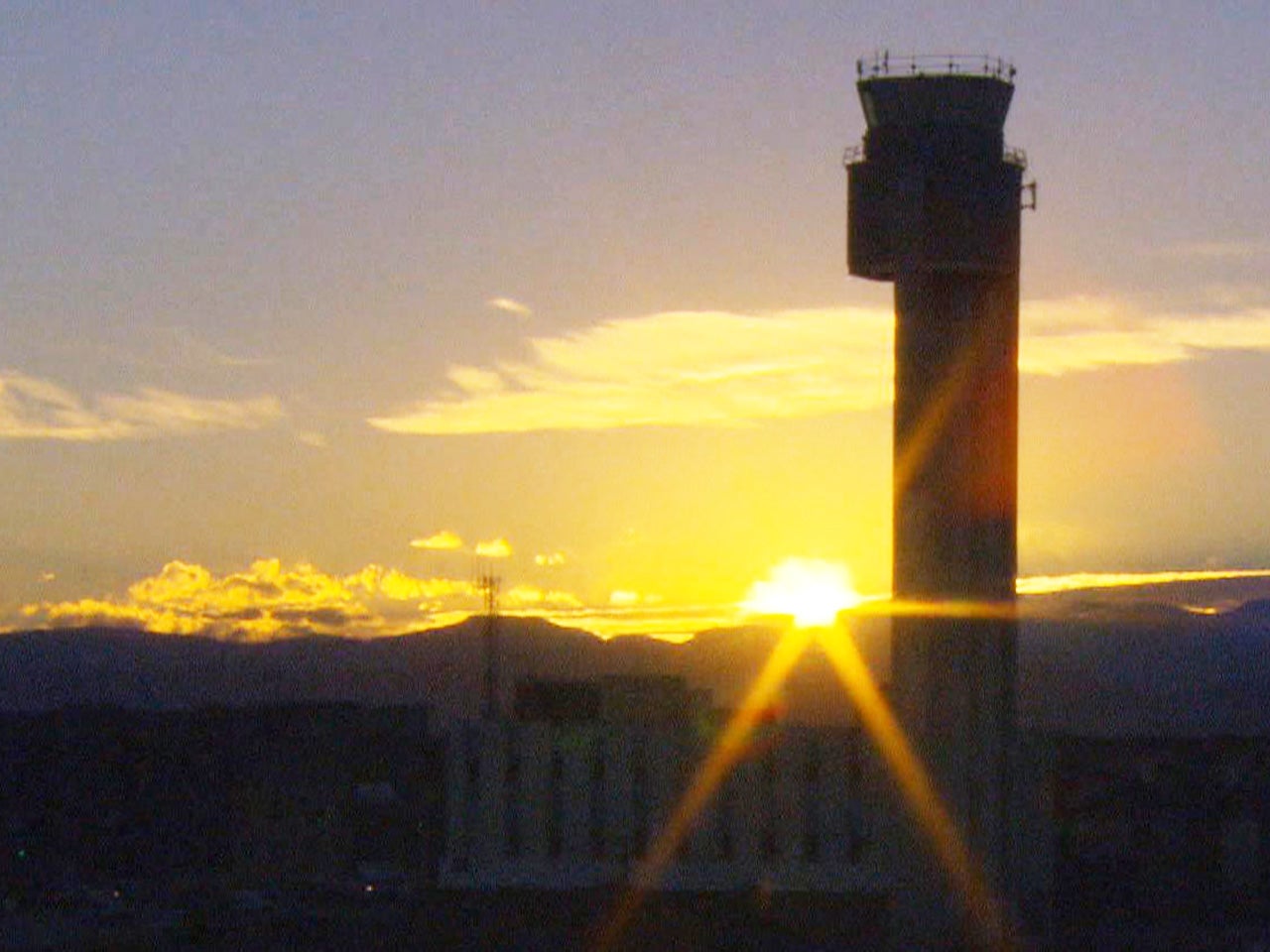 How America's abandoned airports are being reinvented
Every state in the U.S. has at least one abandoned airport, but now their runways, terminals and control towers are becoming a new destination for innovation.
Robert Thompson, a businessman, is one such innovator. Thompson told CBS News' Mark Albert that he is turning an airport in Denver that was once called the "Union Station of the air" into a different kind of center of action.
In its heyday, the Stapleton International Airport, named after a former Denver mayor, was the site of passenger flights that landed and took to the air from its three runways. It was even visited by the famed Amelia Earhart.
The airport saw a decline in traffic when the nearly $5 billion Denver International Airport was built nearby in 1995.
Developers then carved up Stapleton, which today is a vibrant neighborhood of homes, shops and a central park.
But no one wanted the control tower, and it fell into disrepair.
Now, the dilapidated control tower is being turned into a center of nightlife by Thompson, along with the rest of the airport.
The $6.5 million renovation will make the control tower the ninth Punch Bowl Social location and the center of the action at Stapleton -- just for parties, not planes.
When Thompson bought the tower, he could have just torn it down, and he noted that doing so would have created more economic opportunity, "but we would've sacrificed our reputation, the history of the building," he said.
"That's, you know, like buying wine. It's really easy to buy expensive wine, but it's a challenge to buy a great-tasting, inexpensive wine. So we didn't go for the low-hanging fruit. We want to preserve the building," he said.
Becky Stone at Oz Architecture in Denver has piloted the redesign of what's left of the old Stapleton International Airport, one of two her firm is working on. She said her goal is to maintain their character.
"It's kind of like a vintage car. So you could go out and buy a new car, but it doesn't have the same lines or the same character or the same uniqueness as a vintage car that's been sort of upgraded, and I think that's just a special opportunity," Stone said.
Like Thompson's other entertainment venues around the country, there'll be bowling and pool, bars and a diner when the venue opens in September.
Thompson is not alone in his venture to profit from repurposing an old airport while preserving its style.
SmartWool, a sock and clothing maker, recently transformed an old airport terminal in Steamboat Springs, Colorado, into its headquarters.
In the state of New York, Galeville Military Airfield was a bustling air hub in World War II. Now it's a national wildlife refuge.
And Floyd Bennett Field in New York City used to be the most active airport in the U.S.
It's now the Gateway National Recreation Area, home to a sports and events center, along with horseback riding.
But sometimes these historic airports are not saved.
In Irvine, California, Jacques Garnier is one of a half-dozen photographers at The Legacy Project, a non-profit that has spent 15 years taking over 400,000 photos of the closed Marine Corps Air Station El Toro.
"The intent was to create a educational archive," Garnier said, "because it was going to disappear. The public needed to be able to look at it - educators, people like that - needed to be able to look at it in the future and go, OK, were the right decisions made, were the wrong decisions made?"
And large parts of the base have already disappeared. Homes and a school are currently under construction on the base where presidents Gerald Ford and John F. Kennedy touched down.
Parks and sports fields have also been built on the airfield. Future plans include more construction.
"I would have liked to have seen something on a grander scale," said Garnier. Aside from the development of Orange County Great Park, there have been proposals for Smithsonian-style museums, wildlife corridors and streams.
Since the base closed 16 years ago, only about a third of the city's area of the base has been developed or is under construction, and the changes to the base will continue.
Thanks for reading CBS NEWS.
Create your free account or log in
for more features.