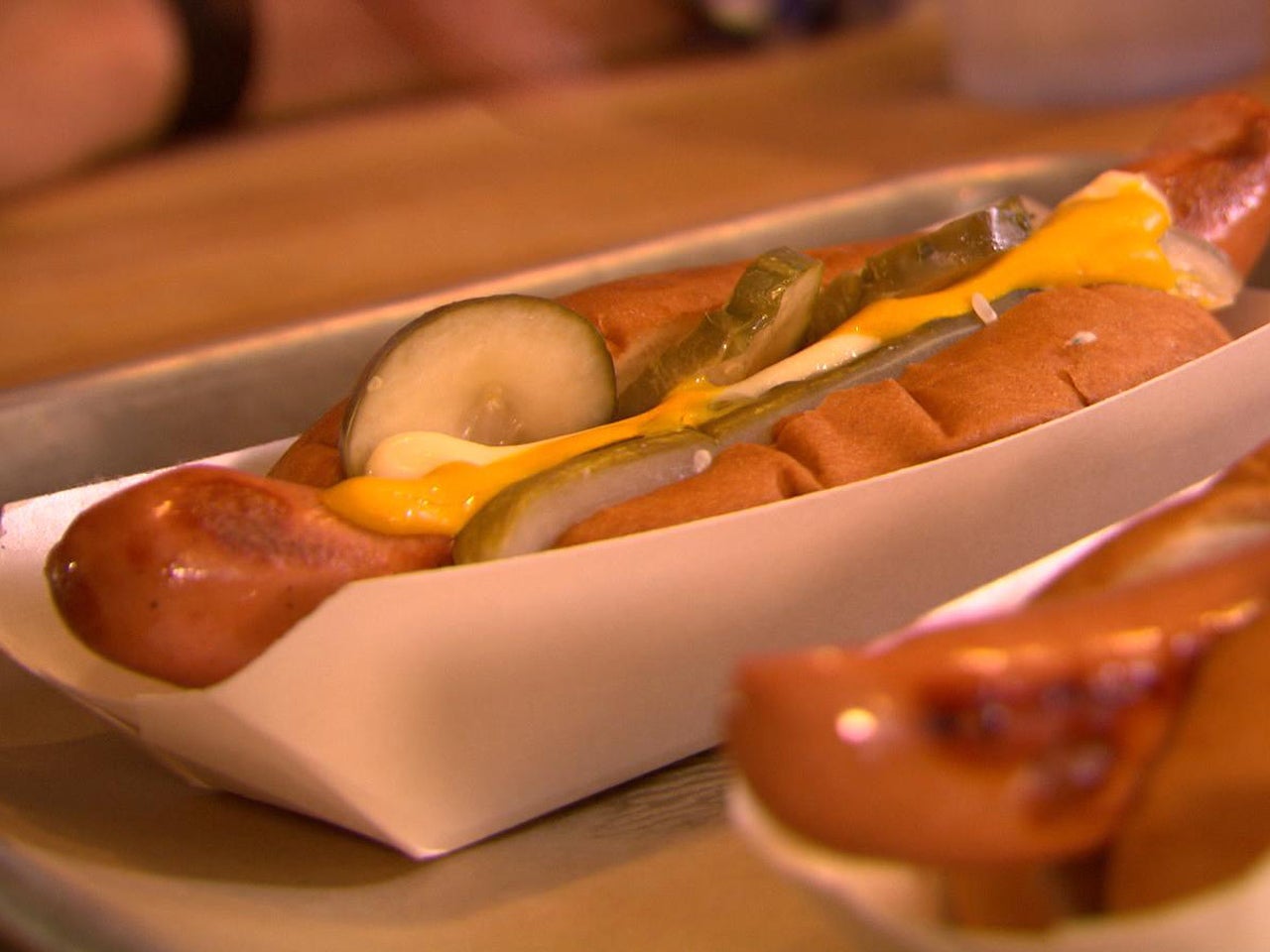 How America fell into a love affair with hot dogs
With the first official day of summer kicking off Saturday, what is more summer than hot dogs?
They are served everywhere from ballparks across the U.S. to the White House.
In fact, between Memorial Day and Labor Day, about 7 billion hot dogs will be consumed in the U.S., and on the Fourth of July more than 150 million hot dogs will be consumed alone.
Food historian Bruce Kraig, author of "Man Bites Dog" and professor emeritus in history at Roosevelt University in Chicago, joined "CBS This Morning: Saturday" to discuss the hot dog's history and culture.
He calls hot dogs one of the most humble of all foods and a symbol of America.
"It goes back to American history. It's the history of immigration into America, brought by German immigrants and then taken up by Greeks, Jews and many others and turned into local culture, regional culture," Kraig said.
And it's deeply embedded in the idea of the American Dream and how "food is the way up."
"I mean, the immigrant experience, people came with no money at all. And you could buy, let's say we're talking about 1900, you could buy a sausage for a penny and the other accouterments for a penny and you sell it for a nickel," Kraig said. "And that's the way you move up in the world, and this was an American idea."
As for the many regional variations of hot dogs, Kraig said "hot dogs are a platform for culture."
"They become regional because immigrant groups like Greeks move to Detroit, and for added value they put something on the hot dog to compete with others, and this becomes a sauce which they called Coney Sauce from Coney Island," he said. "This is in 1919, 1920, and so everybody there likes that, and that becomes the style."
As for the origins of the hot dog name? It dates back to the mid-19th century.
Kraig said it came from the song "Oh Where, Oh Where Has My Little Dog Done" - which is about a dog that was being put in a hot dog machine.
"People would say when a butcher moved into town, all the cats and dogs disappeared, so it's that jokey word," he said.
Thanks for reading CBS NEWS.
Create your free account or log in
for more features.