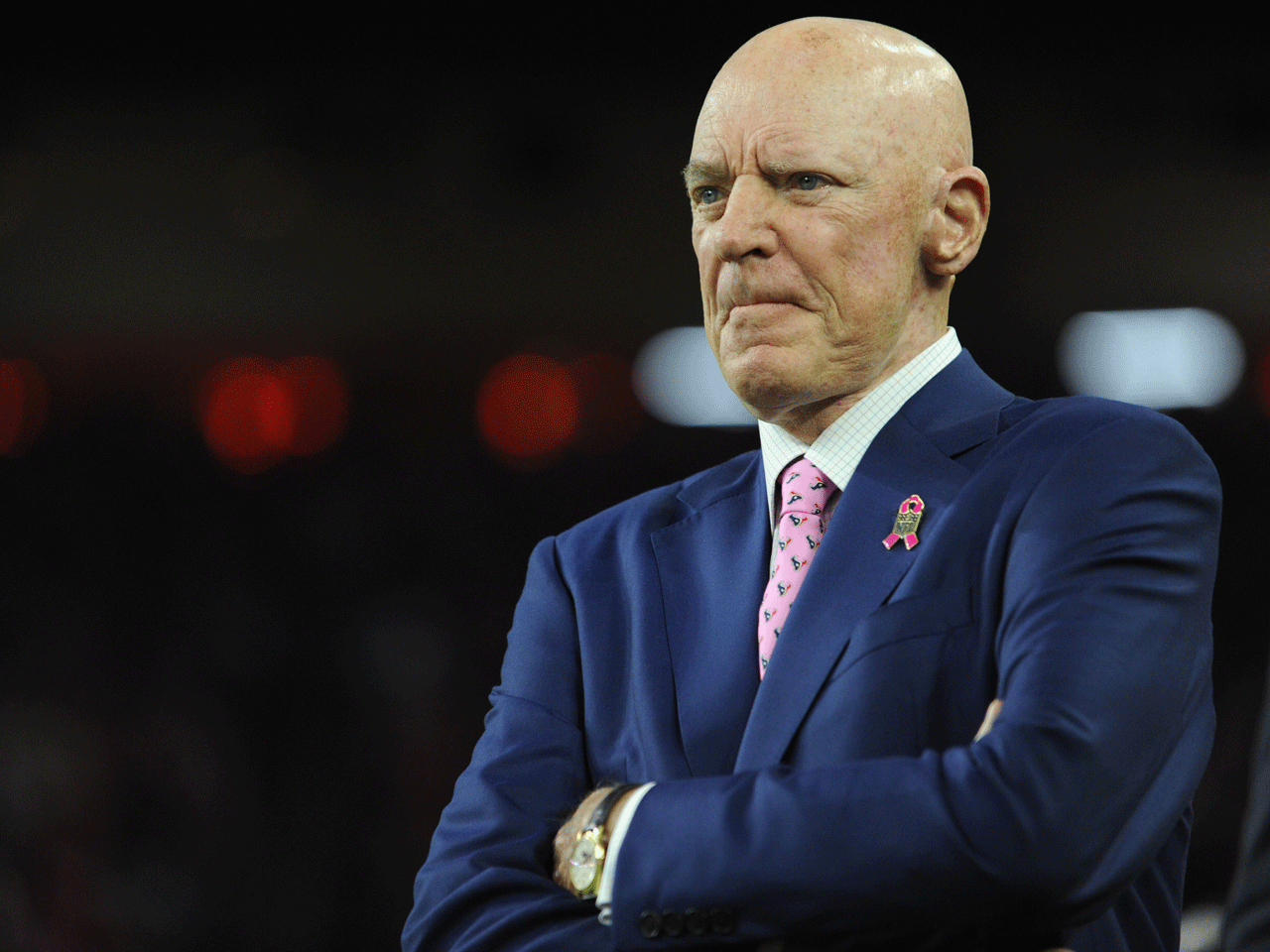 Houston Texans owner donates $10,000 to anti-LGBT group
There are currently no openly gay players in the NFL, nor has there ever been, despite the fact that odds say more than a few are so in reality. Michael Sam came close with the St. Louis Rams and Dallas Cowboys, but never played a regular-season down on the field.
The NFL has a long way to go towards offering a supportive atmosphere for those in the LGBT community, and Houston Texans' owner Bob McNair may have just made that task harder.
McNair recently donated $10,000 to a group in Houston fighting against the Houston Equal Rights Ordinance, reports CBS affiliate KHOU on Houston.
The "Campaign for Houston" group, which McNair gave the money to, has taken to derogatory attacks against the ordinance, which they've dubbed "the bathroom ordinance," saying it will allow men to use women's restrooms.
While the ordinance lists 13 groups to be protected from discrimination, its most vocal critics -- largely Christian conservatives -- have singled out its protections of gay and transgender residents as most unwanted, reports the Houston Chronicle.
Supporters of the ordinance have said the law is important for the city's economy and image.
The Chronicle reports that Houston Mayor Annise Parker, who is one of the country's first openly gay mayors of a major metropolis, warned that repealing the law could jeopardize high-profile events such as Houston's 2017 Super Bowl.
"Campaign for Houston" supporters are now holding up McNair's donation as proof that that claim is not true.
Thanks for reading CBS NEWS.
Create your free account or log in
for more features.