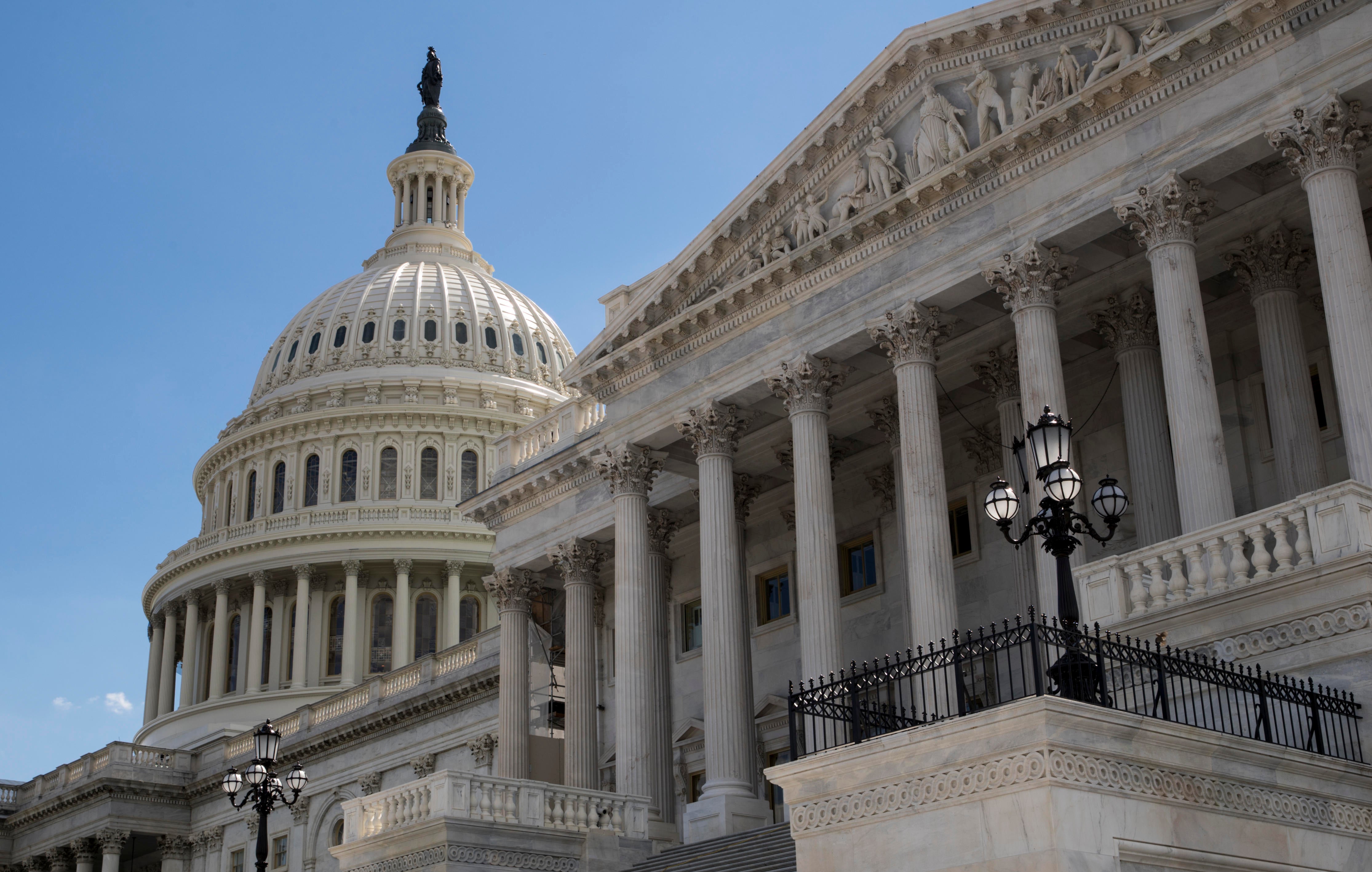 House votes to move tax bill to conference amid drama on floor
House Republicans have voted to move ahead on negotiating with the Senate on their far-reaching overhaul of the nation's tax code.
The House voted Monday night to begin a House-Senate conference to work out the differences between the two bills. The House passed its version of the $1.5 trillion measure last month. The Senate narrowly passed its own bill Saturday.
Both bills would slash the corporate tax rate from 35 percent to 20 percent, eliminate some popular deductions and double the standard deduction used by most taxpayers.
Republican leaders are upbeat about resolving their differences and finishing a bill in time to send the measure to President Donald Trump by Christmas
But members of the conservative House Freedom Caucus nearly scuttled the GOP efforts on the tax bill in a dramatic delay Monday night.
Members of the hard-right group withheld their votes for a motion to begin negotiations with the Senate on the tax bill. The 15-minute vote dragged on for more than a half-hour as GOP leaders tried to sway members of the caucus.
The group was seeking leverage in end-of-year talks on keeping the government open. Facing a Friday night deadline, leadership wants a two-week extension to continue negotiations with Democrats.
The Freedom Caucus wants a longer extension.
Conservative Rep. Mark Meadows said after Monday's vote that House Speaker Paul Ryan promised to consider a delay until Dec. 30. He said, "there's a whole lot more pressure to get home for Christmas than there is for New Year's."
After a tense standoff, members of the group finally relented and backed the motion on taxes. The vote was 222-192, with all Democrats opposed.
Thanks for reading CBS NEWS.
Create your free account or log in
for more features.