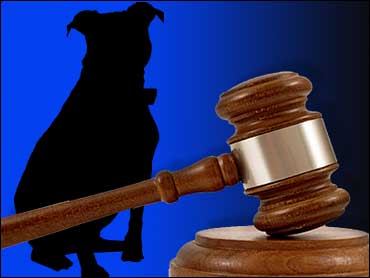 House Votes to Make Animal Crush Videos Illegal
Congress is attempting to put back on the books a 1999 law that bans so-called "crush videos" which graphically depict the abuse and killing of animals.
The 416-3 vote in the House Wednesday to again make crush videos illegal came three months after the Supreme Court struck down the federal law on the grounds that it was too broadly written and violated free speech protections.
Court Voids Law Banning Animal Cruelty Videos
The new legislation is more narrowly crafted to meet constitutional standards. It makes it a crime to sell or distribute videos that violate bans on animal cruelty by showing animals being burned, drowned, suffocated or impaled. Exceptions are made for normal animal husbandry films or films depicting hunting, trapping and fishing.
Crush videos appeal to a sexual fetish by showing women crushing to death small animals with their bare feet or wearing high heels.
All 50 states have laws against animal cruelty, but states have found it difficult to prosecute crush videos because they usually don't show faces, dates or locations. The new legislation makes the interstate sale of such videos a crime subject to fines and imprisonment of up to five years.
Rep. Elton Gallegly, R-Calif., who also sponsored the 1999 law, said the issue went beyond the torturing of animals, noting that murderers such as serial killer Ted Bundy and "Unabomber" Ted Kaczynski killed animals before they killed people.
He said the crush video business virtually disappeared after the 1999 law was enacted, but has shown signs of reemerging after the court ruling.
The measure must still be considered by the Senate.
Thanks for reading CBS NEWS.
Create your free account or log in
for more features.