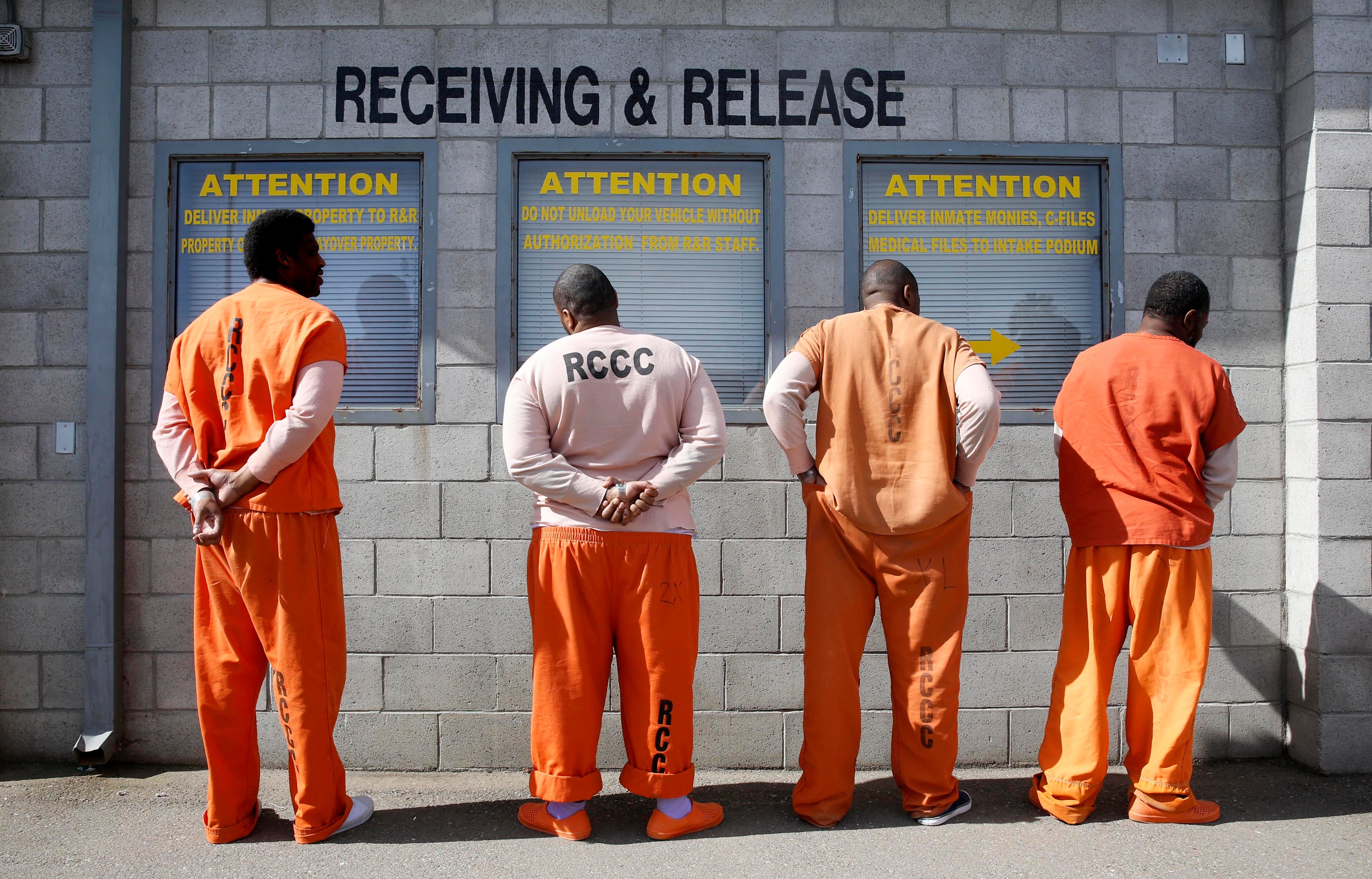 House poised to act on prison reform
At first glance, they may seem like an unlikely pairing: a conservative congressman who represents the northeast corner of Georgia and a Democrat from the Congressional Black Caucus whose district includes Brooklyn and Queens. But together, Reps. Doug Collins, R-Ga., and Hakeem Jeffries, D-N.Y., have guided Congress toward taking its first steps in overhauling criminal justice.
The House is poised to pass the pair's First Step Act Tuesday with an overwhelmingly bipartisan majority and the backing of the White House. Here's what it would do:
Put $50 million per year for five years into developing individualized programs to reduce recidivism and provide education, vocational training and mental health counseling to prisoners;

Allow those prisoners to earn credits to end their sentences early and spend the final portion of their sentence in a halfway house or under home confinement;

Mandate that prisoners be placed within 500 driving miles of their families;

Help formerly incarcerated individuals to obtain identification after their release;

Implement a federal ban on shackling women who are pregnant or have just given birth.

These efforts have not been without controversy: this bill is a disappointment to those in Congress who want to tackle the broader issue of sentencing reform, including many Democrats. Jeffries and Collins say they aren't giving up on sentencing reform in the future, though – they're just taking the opportunity that's available now.
"At the end of the day it will help tens of thousands of incarcerated individuals who are currently living without hope or opportunity. It seems to me that the responsible thing to do is to take a significant and meaningful step in the right direction of prison reform," Jeffries told reporters this week. He said the bill is "not the end," and "not even the beginning of the end. It's simply the end of the beginning on a journey to resolving our mass incarceration epidemic in America."
As Collins said, "This is a bill that has the faces of the people written into the letter of it."
Prison reform has exposed rifts between those Democrats who want to take action now and those who are hoping for broader support. Last week, civil rights icon Rep. John Lewis, D-Ga., and Rep. Sheila Jackson Lee, D-Texas, joined Democratic Sens. Dick Durbin of Ill., Cory Booker of New Jersey and Kamala Harris of California in trying to stop the bill by warning colleagues in a letter that the roots of the bill's recidivism reduction system was flawed, could not be implemented effectively, gave too much discretion to Attorney General Sessions and would lead to prison privatization.
"Moreover," they wrote, "we believe that prison reform will fail if we do not address the mandatory minimum sentences that have filled our prisons with individuals convicted of nonviolent offenses." Several civil rights groups, including the Leadership Conference on Civil and Human Rights, the ACLU, and the NAACP have also taken issue with the bill.
Jeffries fired back with his own letter that said their letter was "riddled with factual inaccuracies and deliberately attempts to undermine the nationwide prison reform effort." And he cited his own list of backers, including the National Urban League, Families Against Mandatory Minimums, and #cut50, a national initiative to reduce the prison population.
But there's more opposition, too, from Sen. Chuck Grassley, the chairman of the Senate Judiciary Committee. He has authored the broader Sentencing Reform and Corrections Act to overhaul federal sentencing, including some mandatory minimums, and has shown no interest in trimming back his legislation or bringing up the prison reform bill in his committee.
"The notion that Congress can enact meaningful criminal justice reform by focusing solely on the back-end of the process without addressing the underlying disparities in prison sentencing is naïve and unproductive," he wrote in a Fox News op-ed.
Instead, Collins and Jeffries will rely on Senate Majority Whip John Cornyn, R-Texas, and Sen. Sheldon Whitehouse, D-R.I., who have introduced the First Step Act in the Senate.
And at the end of the day, it's that bill that would get Mr. Trump's signature.
"This has a little bit been defined by the president's willingness to take this on," Collins said. "The president sees this as helping people, he sees it helping communities, he sees it making a difference."
Thanks for reading CBS NEWS.
Create your free account or log in
for more features.