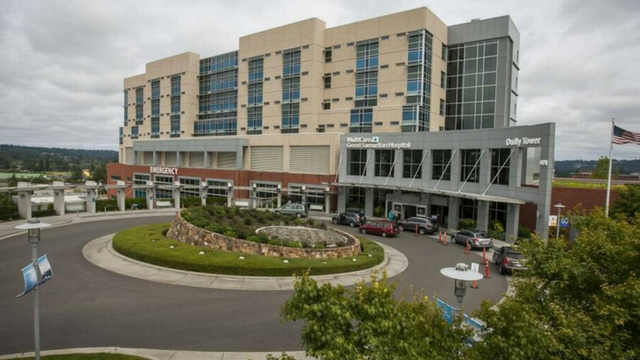 Hospital: Injected patients at risk of Hep C exposure from nurse who stole drugs
PUYALLUP, Wash. -- A hospital near Tacoma is issuing a Hepatitis C warning for 2,600 emergency room patients who may have been exposed to the virus though a nurse who has admitted to stealing narcotics.
MultiCare Good Samaritan Hospital in Puyallup says it notified patients treated in its ER from August 4, 2017, to March 23, 2018 that they should get tested for Hepatitis C.
The hospital said those patients had received narcotic, antihistamine or sedative injections while the nurse was working.
Two patients she treated have already tested positive.
The liver infection is commonly spread through needles though the hospital says it's uncertain if this nurse infected them directly. A hospital spokeswoman told CBS affiliate KIRO there is no evidence the nurse infected the patients, but they know the nurse tested positive for Hepatitis C and so did the two patients, who were not at risk for the disease.
An investigation by local and state officials showed that the nurse "was removing higher-than-normal amounts of narcotics from our dispensing system and admitted to diverting medications intended for patients," the hospital said in a statement released to KIRO.
The hospital says it will test and treat patients for free.
The nurse, who has not been named, has since resigned and been reported to police. The hospital tells KIRO they have changed their reporting of narcotics usage at the hospital to "identify employees who deviate from standard practices for medication use."
"We deeply value the trust of our community, and apologize for the worry this will create. We have taken extensive measures to identify anyone who may have been at risk for exposure, out of interest for the health and safety of our patients and the community," Chris Bredeson, the hospital's president and chief operating officer said in a statement released to KIRO. "We remain committed to the highest standards of patient care and are working to make sure the affected patients are supported and have the information they need."
Thanks for reading CBS NEWS.
Create your free account or log in
for more features.