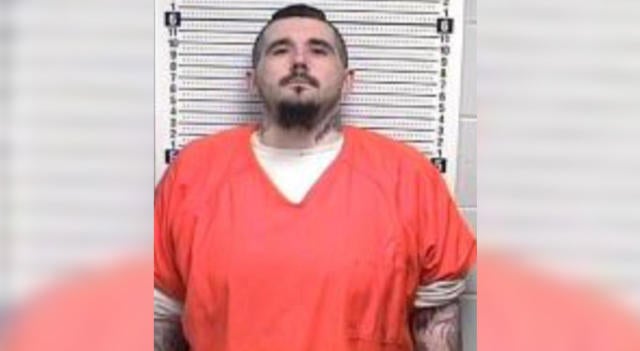 Suspect in slaying of off-duty officer in Ky. killed by deputies after manhunt
The man suspected of fatally shooting an off-duty police officer during a fake traffic stop in a small Kentucky city, then fleeing in a stolen truck, was shot and killed by deputies in Tennessee, authorities say. The Logan County, Kentucky Sheriff's Office announced the end of the manhunt on Facebook:
CBS Nashville affiliate WTVF-TV reports Montgomery County, Tennessee sheriff's deputies were also involved.
Kentucky State Police Trooper Rob Austin added in a statement that James K. Decoursey, 34, of Hopkinsville, Kentucky, "had a brief encounter with law enforcement" officials in Clarksville, Tennessee, where he "was shot and died from his injuries." He said the Tennessee Bureau of Investigation is investigating.
Austin said at a Thursday night news conference that 38-year-old Hopkinsville officer Phillip Meacham was shot that afternoon and taken to a hospital, where he died.
Hopkinsville police told WTVF Decoursey was impersonating an officer, tried to pull over the vehicle Meacham was driving, then shot him.
Police said Decoursey fled on foot, then took off in a 1997 white Chevrolet pickup truck. Austin said at the time that Decoursey may have changed vehicles and should be treated as armed and dangerous. He said a Tennessee Highway Patrol helicopter was aiding in the search, as were multiple other police agencies.
Decoursey had an extensive criminal history, including several felony charges, WTVF says.
Meacham, who was married and had two school-age children, had been with the Hopkinsville department since May 2017 and before that worked for about 14 years with the Christian County Sheriff's Department, Austin said.
During the manhunt, they took to Twitter:
Hopkinsville Police Chief Clayton Sumner told reporters mental health professionals and chaplains had been brought in to help Meacham's co-workers.
He also said he spoke briefly to Meacham's widow and told her two things: "We will find him" and "I'm sorry."
Gov. Matt Bevin tweeted about the shooting:
In Frankfort, lawmakers in the House stood for a moment of silence after Rep. Walker Wood Thomas of Hopkinsville announced that an officer had been shot.
Hopkinsville is about 73 miles northwest of Nashville.
Thanks for reading CBS NEWS.
Create your free account or log in
for more features.