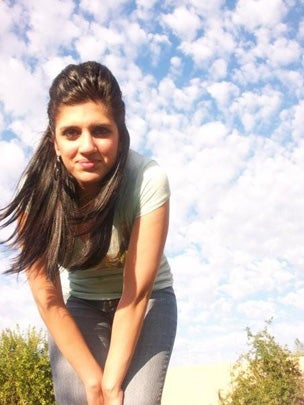 "Honor killing" under growing scrutiny in the U.S.
(CBS) Three years ago, Razan Fayez was working as a family law attorney at the Tahirih Justice Center, a Virginia-based non-profit organization that helps women and children around the world who are fleeing forced marriages, so-called "honor violence," and genital mutilation in places like Togo and Pakistan find safety in the United States.

Watch a sneak peek of Saturday's 48 Hours Mystery: A Family's Honor
But things changed one Wednesday morning when Fayez got a call from an attorney working with a women's shelter in Texas.
The shelter, said the caller, needed advice on how to help a 16-year-old girl who had run away from home because her parents were about to send her overseas to enter a forced marriage. Now, said the caller, the parents were threatening to sue the shelter if they kept the girl.

"I remember feeling an overwhelming sense of urgency," says Fayez. "If she goes off to be married against her will, she'll be raped."
Fayez advised that the shelter could go to court and file an order of protection for the girl against her parents. She scrambled to make connections - child protective services has apparently said they didn't want to get involved in a "cultural issue," remembers Fayez - but it was for naught. When she came to work the next Monday, the attorney for the shelter said the girl had gone back to her family.
Two weeks later, the center received another call, this one by a woman trying to figure out how to save her step-daughter from female genital mutilation.
"I had heard that these things happened in the U.S., but this really opened my eyes to it," says Fayez.
Although many Americans may think that phenomena such as forced marriages and so-called "honor killings" exist only overseas, social service agencies, educators, and a growing number of law enforcement personnel know differently. According to a survey the Tahirih Justice Center conducted of more than 500 social service, religious, legal, educational and medical agencies last year, 67 percent responded that they believed there were cases of forced marriage occurring among the populations they serve, but only 16 percent felt their agency was equipped to deal with the situation.
"We don't have the mechanisms in place here in the U.S. to take care of these girls," says Det. Chris Boughey of Arizona's Peoria Police Department. "What do we do with a teenager runaway? Ninety-nine percent of the time, we take her home. But some of these girls end up getting killed."
Boughey should know. In October 2009, he was the lead investigator in the murder of 20-year-old Noor Almaleki, who was run down in broad daylight by her father who was angry that she had become too westernized and did not want to accept a marriage her father had arranged for her in the family's native Iraq, according to Det. Boughey.
On Saturday, 48 Hours Mystery tells the story of how Noor came to such a violent end.
According to the AHA Foundation, a non-profit group dedicated to eradicating religious or culturally sanctioned violence against western women, honor violence "describes physical violence against a woman or girl by another family member for engaging in behavior deemed by the family to be shameful." An "honor killing" is an extension of this violence, taken to the extreme and often involving the participation of multiple family members.
"Honor killings" have been reported in countries around the world. Just last month, the Human Rights Commission of Pakistan released its annual report estimating that in 2011 at least 943 women and girls were murdered in familial "honor killings," including 93 minors. According to the report, most of the women were killed by husbands or brothers. "Illicit relations" were cited as a reason for 595 cases, and demanding to marry a partner of their choice was noted in 219 cases.
In Iraq, where Noor Almaleki's family emigrated from, a World Health Organization report found that in 2006-2007, 83 percent of women reported experiencing "controlling behavior" by their husbands and 21 percent reported being victims of physical violence. According to a 2011 report by Human Rights Watch, Iraqi law "limits the prison sentence to less than three years for an honor killing of a wife by her husband."
In 2000, the United Nations estimated that approximately 5,000 women worldwide were victims of "honor killings" each year, though experts believe that number is low.
"We have very poor data on honor violence," says Nisha Varia, a senior researcher at Human Rights Watch. "It's such a difficult phenomenon to accurately record because many don't get reported, or they happen in remote areas, or are classified as something else."
And if international data is bad, American data is practically non-existent. No national or state agency attempts to collect data on any kind of "honor" violence, including murders. But we know they are taking place in North America. In January, three members of one Canadian family - a father, mother and brother - were convicted of four counts of first-degree murder in the deaths of three of the family's daughters and the father's other wife. The four women's bodies were found submerged in a car in June 2009, and according to the New York Times, police wiretaps recorded the father, Mohammad Shafia, who had brought his family to Canada from Afghanistan in 2007, saying that his daughters had disgraced him by dating and wearing what he thought was inappropriate clothing.
Last month, Phoenix police arrested the mother, father and sister of 19-year-old Aiya Altameemi after they allegedly beat her, restrained her and burned her for reportedly talking to a boy and refusing to enter into an arranged marriage with a 38-year-old man, reports CBS affiliate KPHO. The family, originally from Iraq, pleaded not guilty to charges of suspicion of aggravated assault and unlawful imprisonment. Their next court date is April 18.
On March 5, Dr. M. Zuhdi Jasser, president of the American Islamic Forum for Democracy, wrote an editorial that appeared in the Arizona Republic and USA Today saying that Altameemi's beating and Almaleki's death were not isolated incidents in the U.S.: "For every Noor Al-Maleki and Aiya Al-Tameemi, there are hundreds of other cases of honor abuse, from the mild to the extreme, that are often brought on by things like dating, drinking, dressing "immodestly" or rejecting Islam," wrote Jasser.
But the very notion that violence in the name of "honor" happens in the United States is controversial. Many people worry that focusing on these problems will spark increased anti-Arab and anti-Muslim sentiment. Crimesider contacted a prosecutor in Michigan who worked on the case of 45-year-old Rahim Alfelawi, an Iraqi immigrant who reportedly confessed to murdering his 20-year-old daughter, Jessica Mokdad, in May 2011. The prosecutor, whose name Crimesider is withholding, was adamant that the case, which is listed on AHA's website as an "honor killing," was no such thing.
"This has little or nothing to do with Arabic culture," wrote the prosecutor in an email. "It has everything to do with male domination of women, something that transcends cultures."
He went on to write that the family does not want Jessica's death "used by the media to promote a continued Arab bias," whether or not the facts of the case showed that her father was unhappy with her living a freer, more American style life than he would have liked.
Evan Misshula, a graduate student at John Jay College of Criminal Justice in New York, understands the prosecutor's discomfort at creating a category of crime that seems to target a certain culture or religion. When he and his supervisor were first approached by the AHA Foundation last year to collaborate on a symposium and research project about honor violence he was wary, concerned about doing research that might be perceived as biased, but quickly warmed to the idea.
"It is an issue that has got to be addressed," says Misshula.
But, as AHA's communication director Amanda Parker, put it, "Without numbers, it's hard to get funding and get law enforcement to pay attention and get people to take it seriously."
And so, last June, AHA and John Jay College held a symposium on the subject of honor violence, featuring speakers such as Det. Boughey and Ayaan Hirsi Ali, the founder of AHA. Ali is the author of "Infidel," a memoir of her strict Muslim upbringing in Somalia, and "Nomad: From Islam to America." Perhaps because of her unique position, Ali is not squeamish about focusing her efforts to eradicate honor violence on radical Islamic communities.
"The women in these cultures don't own their bodies," she told attendees at the symposium. "Their sexuality is a commodity and it's of high value which is owned by their families." If a young woman refuses to comply with her father's choice of a husband for her (as Noor Almaleki did) "this strips the father of his honor...Fathers will kill their daughters over this."
AHA and John Jay have embarked on research that they hope will lead to greater understanding, awareness and ultimately prevention of honor violence in the U.S. They've taken cues from the United Kingdom, which is ahead of the U.S. when it comes to studying and addressing this issue. According to Nazir Afzal, the Director of the Crown Prosecution Service, there are approximately 12 honor killings in the U.K. each year, and most of the victims of honor violence are women between 15 and 24 years of age.
But thanks to women like Jasvinder Sanghera, a survivor of forced marriage and the founder of Karma Nirvana, an organization for victims of forced marriages and honor violence in the U.K., women in Great Britain now have somewhere to turn. Karma Nirvana operates a hotline to connect women to social services and in 2007 they helped get the Forced Marriage Protection Act passed by the country's Parliament.
Armed with the research John Jay is gathering, and with the help of Sanghera - who is interviewed in Saturday's 48 Hours episode - AHA is hoping to develop the same resources for women living in America.
"Now, when a girl goes to police or her school counselor and says, 'My dad wants to kill me because a boy sent me flowers,' to Western ears it sounds like she's exaggerating," explains AHA's Parker. "But we have to leave our cultural assumptions at the door and take her seriously."
Thanks for reading CBS NEWS.
Create your free account or log in
for more features.