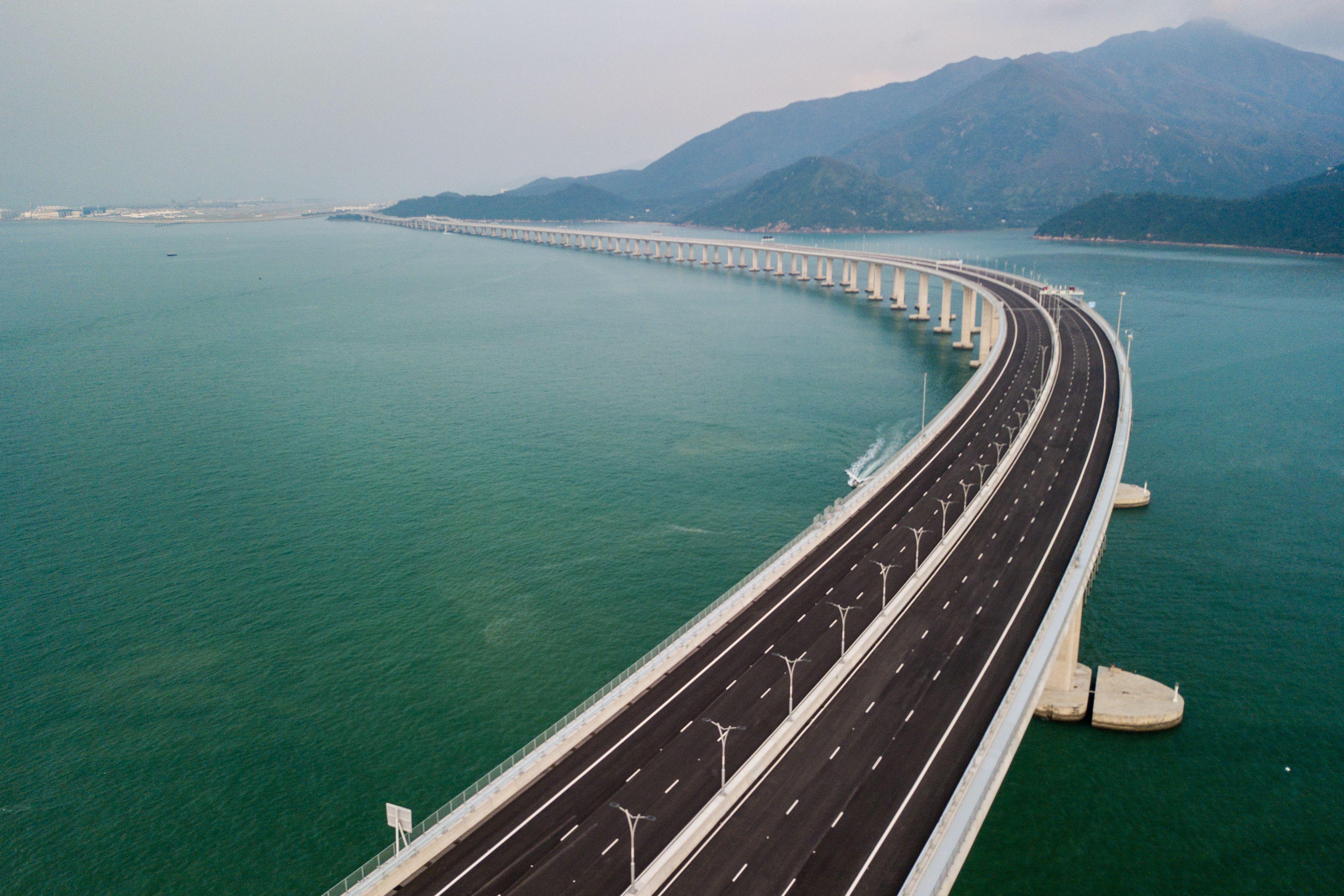 Hong Kong residents see world's longest sea bridge as infrastructure propaganda from China
HONG KONG -- The world's longest sea bridge is now officially open for traffic in China. It took almost a decade to build the Hong Kong–Zhuhai–Macau Bridge (HZMB), which spans 34 miles connecting Hong Kong and Macau to mainland China. It could cut travel time between certain cities from about 3 hours to 30 minutes.
But many in Hong Kong don't see this bridge as a good thing. They view it as the Chinese government tightening its grip on the former British colony, reports CBS News correspondent Ben Tracy.
The official opening of the HZMB is a major achievement for China and its president, Xi Jinping. Building the Hong Kong–Zhuhai–Macau Bridge was one of the most challenging and costly infrastructure projects in the world. It spans China's Pearl River Delta, connecting Hong Kong, the gambling mecca of Macau and nine other cities in southern China with nearly 70 million people.
The bridge is made of more than 400,000 tons of steel. It's as long as nearly 20 Golden Gate Bridges. Two artificial islands were built to link underwater tunnels for vehicles so ships can still pass through the busy seaway.
The project cost $20 billion and Hong Kong taxpayers were stuck with 60 percent of the bill for a bridge that many of them will never use. Critics also point to the reported 18 lives lost during construction.
"It's meaningless for normal Hong Kongers. We rarely go to mainland China," island resident Rebecca Ko said.

Hong Kong operates under a different system from the mainland. It allows certain rights, such as freedom of speech, assembly, and the press. But Beijing is exerting more control here and cracking down on dissent. The new bridge, as well as a newly opened $11 billion bullet train that links Beijing and Hong Kong, are seen by many as infrastructure propaganda.
"They still need it as a political symbol or icon to remind Hong Kong people… that you are connected to the motherland, with this very grand bridge," Hong Kong politician Claudia Mo said.

"A lot of people in Hong Kong are worried that the direction it's going in is bad for them, bad for freedom, and bad for this idea of a distinctive Hong Kong," said Isaac Stone Fish, senior fellow with the Asia Society.
Whether people like it or not, this bridge will be around for a long time. It is designed to last for 120 years, withstand a massive typhoon, and up to a Magnitude-8 earthquake.
Thanks for reading CBS NEWS.
Create your free account or log in
for more features.