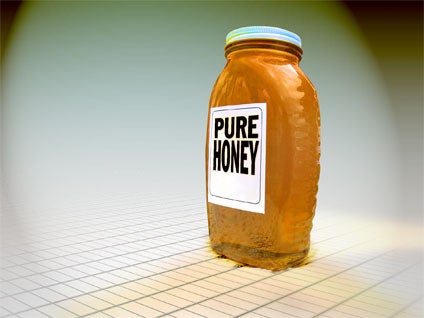 Honey Laundering? US Indicts 11 Executives for Smuggling Chinese Honey
CHICAGO (CBS/WBBM) A German food conglomerate and several executives are under indictment on charges that they engaged in what amounts to honey laundering.
Federal prosecutors allege that 10 top executives of Alfred L. Wolff GmbH conspired to illegally import more than $40 million worth of honey from China between 2002 and 2009, and concealed its origin to avoid paying nearly $80 million in anti-dumping duties.
The U.S. Commerce Department has imposed anti-dumping duties on Chinese honey brought into the United States since 2001. The current duty is $2.06 per net kilogram.
Prosecutors say the some of the honey in this case was tainted with antibiotics, although there were no reports of illness stemming from it.
All 11 people and six corporations in the case were charged with one count of conspiracy, and most others were charged with smuggling, falsifying federal Customs and Commerce Department records, and violating food and drug safety laws. Former Alfred L. Wolff chief executive officer Alexander Wolff, of Hamburg, Germany, is among the defendants.
Also indicted is Chinese national Gong Jie Chen, also known as "George Gao" and "George Chen," a sales manager for QHD Sanhai Honey Co. Ltd. in Qinhuangdao, Hebei Province, China. He allegedly set up QHD as a front company to conceal its Chinese origin and get out of paying anti-dumping duties.
The defendants allegedly destroyed records and other evidence in the case, including internal e-mails and documents related to the "new shipper review" process they allegedly used fraudulently to lie about the origin of the honey and get out of paying the anti-dumping duties.
Among other allegations, prosecutors claim that a purported sales contract was sent to the Chicago executives from the QHD company in China. The contract was allegedly identified as "a fake sales confirmation from George Gao."
According to CBS affiliate WBBM, the indictment also claims a German laboratory found antibiotics in some of the honey, but sent it out to be sold to U.S. customers anyway.
The investigation into the honey laundering scheme has been ongoing for more than two years. In May 2008, Stefanie Giesselbach and Magnus von Buddenbrock, who were executives of Chicago-based Wolff GmbH affiliate Alfred L. Wolff Inc., were arrested and chose to cooperate with prosecutors.
"This alleged international fraud conspiracy engaged in illegal and predatory trade practices that threatened our nation's domestic honey industry," said Gary J. Hartwig, Special Agent-in-Charge of Immigration and Customs Enforcement in a press release. "The crime of importing mislabeled and adulterated goods restricts U.S. competitiveness in domestic and world markets and creates an uneven playing field for American businesses and honey importers and packers who play by the rules."
If convicted, some of the executives could face more than 20 years in prison.
Story Contributed by CBS Affiliate WBBM.
ALSO ON CRIMESIDER

Thanks for reading CBS NEWS.
Create your free account or log in
for more features.