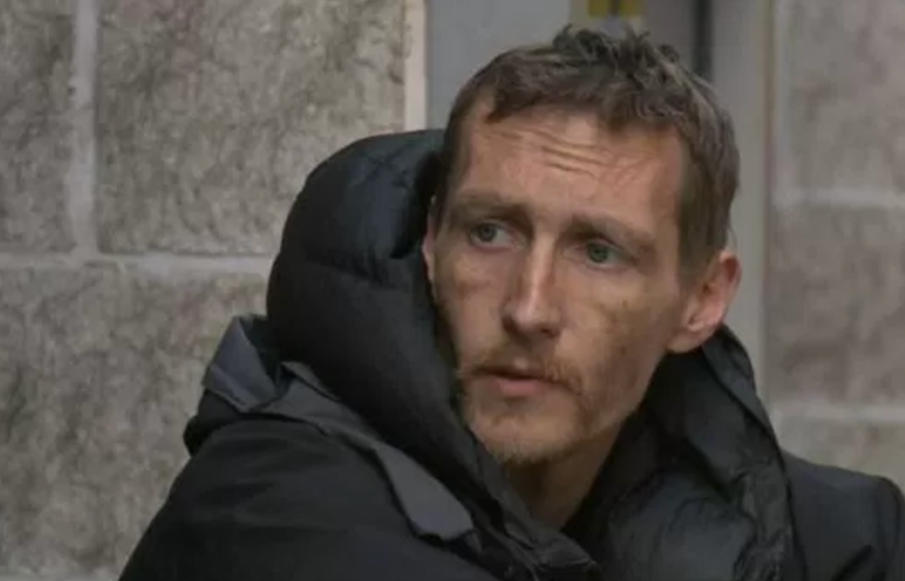 Homeless man offered job, money and a home after helping Manchester attack victims
Instead of running away after hearing an explosion at Manchester Arena Monday night, Stephen Jones ran towards the blast, ready to help anyone in need of assistance.
The homeless man, who was sleeping nearby when he heard the loud bang, was hailed a hero after he shared his harrowing account of the suicide bomb attack at an Ariana Grande concert in an interview with ITV News.
"There was a lot of homeless people that stayed there and helped and that's what we done. And obviously when we seen children like that with blood... having to pull nails and stuff out of their arms and I pulled one out of this little girl's face," Jones said, "If I didn't help, I wouldn't be able to live with myself for walking away and leaving kids like that."
It was that interview that nearly brought West Ham United Football Club co-chairman David Sullivan and his son, Dave Jr., to tears.
"When he said, 'I just helped people. Anyone would do the same,' I just thought, 'How can I help him?'" Dave Jr. told CBS News in a phone interview. "I can help him. With my family's background — we can help him out."
Dave Jr. said his father turned to him while watching the news a day after the deadly attack in Manchester, and said, "If you can find him, I'll pay six months of his rent."
Dave Jr. agreed, adding that he'd like to split the cost and pay three months of rent himself. Then he took to Twitter, determined to find the heroic stranger.
With help from ITV News, Dave Jr. was able to contact Jones within a few hours and explain how he'd like to help.
In addition to covering six months of rent, he also plans to buy Jones new clothes and food. Another local resident offered to get Jones a job at his company.
"I just hope he won't be homeless anymore," Dave Jr. said. "He's a lovely guy, and he's shown he's a very courageous man. He deserves rewarding."
Dave Jr., who lives in London, plans to meet Jones in Manchester on Thursday to help him make living arrangements. Until he finds a permanent place to live, the Sullivans said they are more than happy to pay any hotel bills.
"Everyone deserves a second chance," Dave Jr. said. "I don't know his story or what happened to him, but I hope he gets his life back together."
Hundreds of people across the globe have also reached out to offer aid to the homeless 35-year-old.
One woman created an online fundraiser to help Jones find housing. The Just Giving page has already raised more than $34,000 in donations. Another man, also inspired by Jones' emotional story, set up a fundraising page that's raised more than $51,000 as of Wednesday afternoon.
"I don't normally do this but what I watched was a man who has restored some faith back in humanity," the man wrote.
Dave Jr. called the overwhelming response to Jones' story a "glimmer of light amongst the darkness" in England. And his father couldn't agree more.
"This was a terrible incident, but the response of the people of Manchester has been one of bravery, togetherness and resilience – the hallmarks of what makes Britain such a fantastic place," David Sullivan said in a statement online. "Steve was just one of hundreds of people who forgot about their own safety and rushed to the aid of others, and we were both moved by his story."
Thanks for reading CBS NEWS.
Create your free account or log in
for more features.