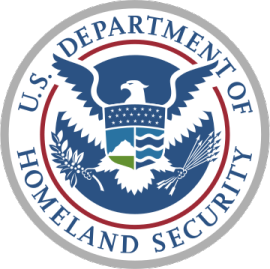 Homeland Security IG Investigates Fast and Furious
CBS News has learned a second Inspector General (IG) is investigating Operation Fast and Furious: Homeland Security.
As CBS News previously reported, the Department of Homeland Security (DHS) had special agents from Immigration and Customs Enforcement (ICE) assigned to Fast and Furious, which was run by the Bureau of Alcohol, Tobacco and Firearms (ATF) out of Phoenix, Ariz. During that case and similar weapons trafficking operations, ATF allowed thousands of weapons to fall into the hands of Mexican drug cartels. The idea was to capture the "big fish" in a cartel. The strategy was called to an abrupt halt after it was publicly exposed. Two weapons from Fast and Furious were used in the murder of Border Patrol agent Brian Terry in December 2010.
Investigative sources say ICE became involved in Fast and Furious in late 2009 when the agency began its own weapons smuggling probe and discovered the suspects were also being investigated by ATF. An ICE special agent was then put on the ATF case, and later replaced by a second special agent. That agent worked on Fast and Furious through February 2011, serving as a liaison between ATF and DHS. Law enforcement and investigative sources say the ICE special agent was also involved in investigation and surveillance activities.
Homeland Security Secretary Janet Napolitano testified to Congress on Sept. 13, 2011, that she was unaware of Fast and Furious while it was under way. Napolitano said she could not recall when she first learned that Fast and Furious weapons were linked to Border Patrol Agent Terry's death.
Congressman Michael McCaul (R-TX) sits on the House Homeland Security Committee and requested the DHS IG investigation. The DHS IG has told Congressional staffers it expects to have a final report ready to deliver to Congress in early October.
DHS is said to be fully cooperating with the investigation and has turned over boxes of documents. The Inspector General has said it plans to send staff to Arizona to conduct interviews in the coming weeks.
The Justice Department IG has been investigating the case at Attorney General Eric Holder's request since Feb. 2011. No timetable has been given for release of a final report.
Thanks for reading CBS NEWS.
Create your free account or log in
for more features.