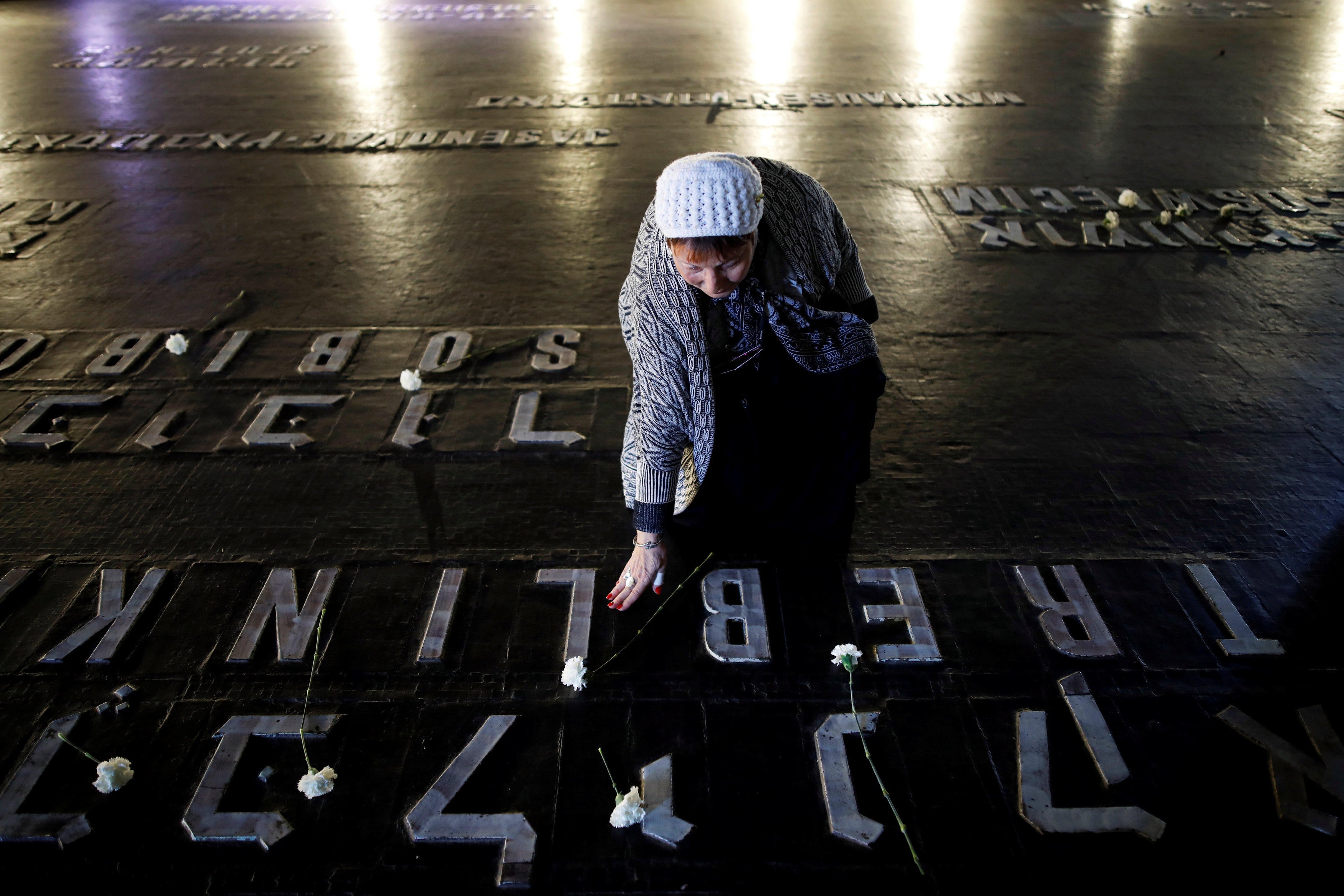 4 in 10 millennials don't know 6 million Jews were killed in Holocaust, study shows
NEW YORK -- More than one-fifth of millennials in the U.S. -- 22 percent -- haven't heard of, or aren't sure if they've heard of, the Holocaust, according to a study published Thursday, on Israel's Holocaust Remembrance Day. The study, which was commissioned by The Conference on Jewish Material Claims Against Germany and conducted by Schoen Consulting, also found that 11 percent of U.S. adults overall haven't heard of the Holocaust or aren't sure if they did.
Additionally, 41 percent of millennials believe two million Jews or fewer were killed during the Holocaust, the study found. Six million Jews were killed in World War II by Nazi Germany and its accomplices.
Two-thirds of millennials could not identify in the survey what Auschwitz was.
"The survey found there are critical gaps both in awareness of basic facts as well as detailed knowledge of the Holocaust," said a news release on the findings.
A majority of American adults surveyed -- 70 percent -- agreed with a statement reading: "Fewer people seem to care about the Holocaust as much as they used to." And 58 percent of Americans believe that something like the Holocaust could happen again, the survey found.
The study on Holocaust awareness and knowledge in the U.S. was conducted between February 23 and 27 and involved 1,350 interviews with American adults 18 and older.
"This study underscores the importance of Holocaust education in our schools," Greg Schneider, executive vice president of the Claims Conference said in a statement. "There remain troubling gaps in Holocaust awareness while survivors are still with us; imagine when there are no longer survivors here to tell their stories."
Israelis stood still on Thursday for a nationwide moment of silence in remembrance of the Jewish victims, as a two-minute siren wailed across the country and the nation paid respects to those systematically killed. As every year on Holocaust Remembrance Day, buses and cars halted on streets and highways and Israelis stepped out of their vehicles, standing with heads bowed in solemn remembrance.
The somber day is also marked by ceremonies and memorials at schools and community centers. Restaurants and cafes in the ordinarily bustling streets of Tel Aviv shutter, and TV and radio stations play Holocaust-themed programs. Dignitaries laid wreaths at Yad Vashem, the national Holocaust Memorial in Jerusalem.
A third of the world's Jews were murdered in the Holocaust. Israel was established afterward in 1948, and hundreds of thousands of survivors fled to the Jewish state.
Thanks for reading CBS NEWS.
Create your free account or log in
for more features.