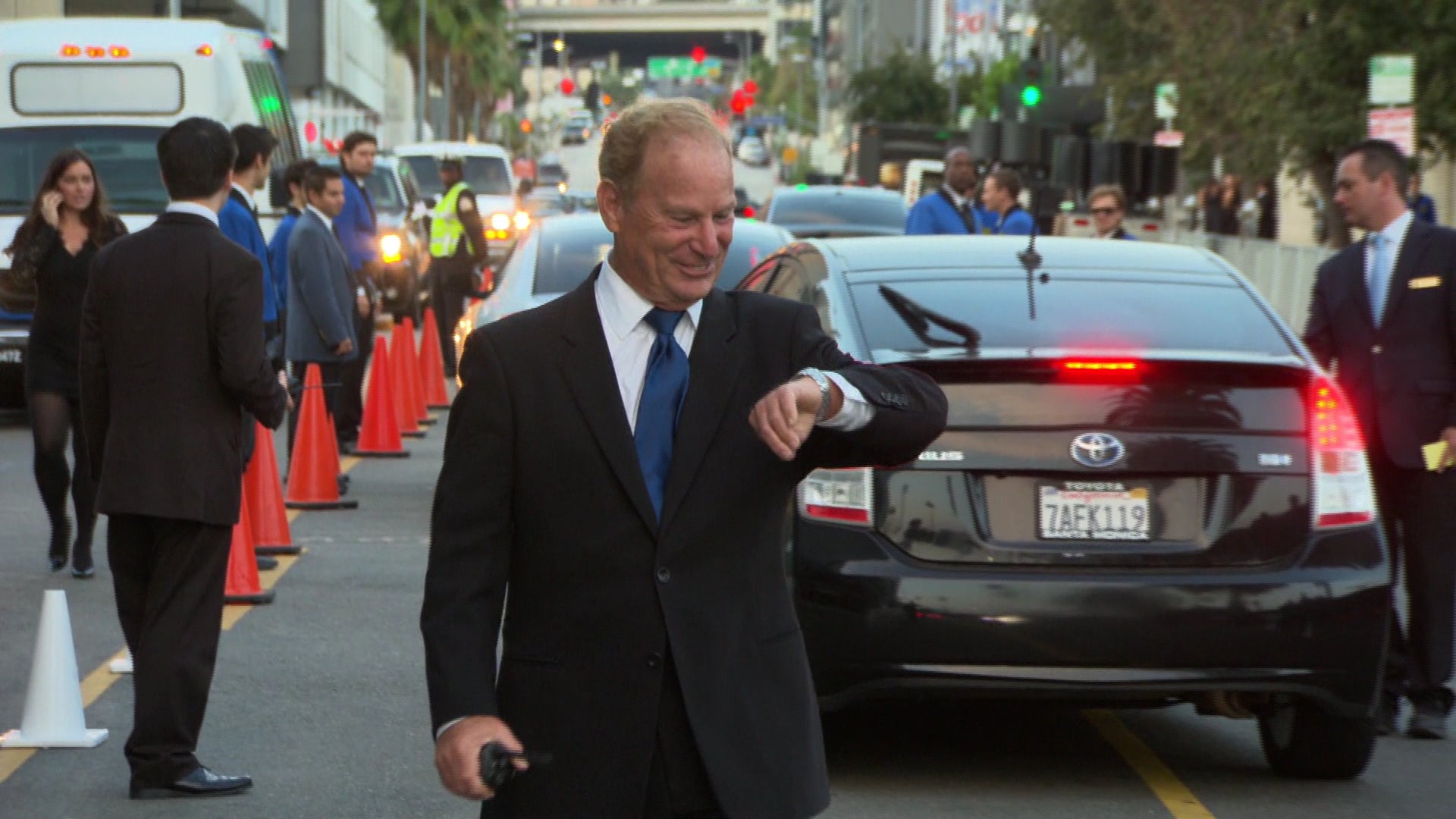 Driving force: Hollywood's most famous valet
One man always enjoys a spot among the A-listers at Oscar night. He's served presidents, including JFK, Jimmy Carter and Ronald Reagan. Without him, stars might not make the movie business' biggest party of the year, reports "CBS Sunday Morning" correspondent Lee Cowan.
Only the lucky few get to stride the red carpets of Hollywood, but if you follow that red carpet backwards to where it meets the curb, you'll find Chuck Pick.
"I think I'm the official greeter of Los Angeles," Pick said. "I've greeted and opened more doors than I think anybody."
Pick has been implementing his "run fast, park slow" philosophy for nearly 50 years. His business, Chuck's Parking Valet, is as identified with "old Hollywood" as classic as like Dan Tana's restaurant.
"I always used to tell people, name me a celebrity that I haven't done parties for," Pick said.
His photo album proves it. He's parked Lucille Ball, Jane Fonda, Glenn Close, Don Rickles and Bob Newhart.
"In those days, I was getting a dollar a car from a lot of people," Pick said. "By the way, some of those people are still giving me a dollar a car."
Pick had planned on heading to dental school but by the 1980s he found driving wheels of fortune a lot more fun than fluoride.
"When I was parking cars, when I first started, I could back a Cadillac into an 8.5 half foot stall in two turns," Pick said.
He said that doesn't mean he could do it without a ding and a scratch every now and then.
"Everybody loves Chuck. Everybody uses Chuck," actor Henry Winkler said.
Winkler, like many in Hollywood, is on a first name basis with Pick. He's been hiring him since his "Happy Days," days.
"Chuck is a walking heart. The warmth that pours out of him could literally be a river from one end of the country to the other," Winkler said.
He's so respected, even the White House comes calling -- President Ronald Reagan, Bill Clinton and nearly all the Kennedys.
On those occasions, discretion was as important as his parking prowess.
"The first time I did a party for President Kennedy, 1960, the Secret Service was in the garage with me. They told me 'You have eyes and you can't see, you have ears and you can't hear and you do have a mouth, and you should not speak,'" Pick said.
He's now in his 70s and yet his career is hardly in park. After Sunday's Oscars, you'll find him working the very exclusive Vanity Fair party.
He said he's been doing it for so long because he loves it.
"It's been so much fun. Just fun, really," Pick said.
If you're ever in Hollywood and you find yourself handing your keys to Pick chances are, you, like him, have become a pretty big deal.
Thanks for reading CBS NEWS.
Create your free account or log in
for more features.