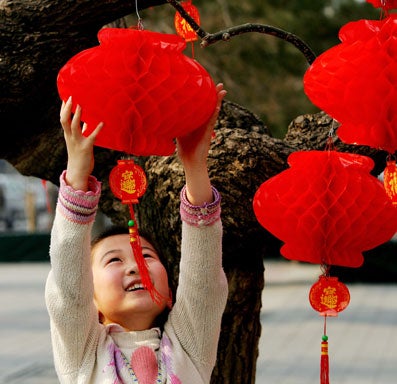 Hillary Calls For End To Electoral College
Senator-elect Hillary Rodham Clinton began a victory tour of upstate New York Friday by calling for elimination of the Electoral College.
At an airport news conference, the first lady said she would support legislation seeking a constitutional amendment providing for the direct election of the president.
At the moment, Americans are waiting to see who wins Florida's 25 electoral votes and thus becomes the next president. Vice President Al Gore leads Republican George W. Bush in the popular vote nationwide.
"We are a very different country than we were 200 years ago," Clinton said. "I believe strongly that in a democracy, we should respect the will of the people and to me, that means it's time to do away with the Electoral College and move to the popular election of our president."
The first lady also said that because of the closeness of this year's presidential election, "I hope no one is ever in doubt again about whether their vote counts."
Clinton was accompanied by Green Island Democrat Rep. Michael R. McNulty, who has co-sponsored electoral college legislation introduced by Illinois Republican Rep. Ray LaHood. LaHood has introduced his bill in each of the last two congressional sessions, but aside from a 1997 hearing granted as a favor by House Judiciary Chairman Henry Hyde, R-Ill., it has not advanced.
McNulty thinks the measure will gain momentum if Gore wins the popular vote but loses the electoral tally.
As she started her tour across upstate New York, Clinton said she had talked with Republican Gov. George E. Pataki on Thursday about how they could work together to help the state. She called it "a very cordial conversation" and said she and Pataki hope to get together soon.
Pataki was a major supporter of U.S. Rep. Rick Lazio, the Republican congressman from Long Island who Clinton easily beat on Tuesday to win the New York Senate seat.
"I'm back here first and foremost to say thank you," Clinton told a crowd of about 100 people at the Albany International Airport, the first of her six stops across upstate New York. She planned airport appearances in Syracuse, Watertown, Rochester, Buffalo and Ithaca.
Clinton ran unusually well in traditionally more conservative upstate New York, where she captured 47 percent of the vote to Lazio's 50 percent.
She was greeted by about 150 enthusiastic supporters at Syracuse Airport. Asked whether she saw herself more in the mold of Sen. Charles Schumer, former Sen. Alfonse D'Amato or outgoing Sen. Daniel Patrick Moynihan, Clinton said: "I hope to be myself.
She added it was important for a senator to be involved in a "grass roots, kitchen-table way." But also wants to be involved in the major issues of the day such as preservation of social security and Medicare.
© 2000, The Associated Press. All Rights Reserved. This material may not be published, broadcast, rewritten, or redistributed
Thanks for reading CBS NEWS.
Create your free account or log in
for more features.