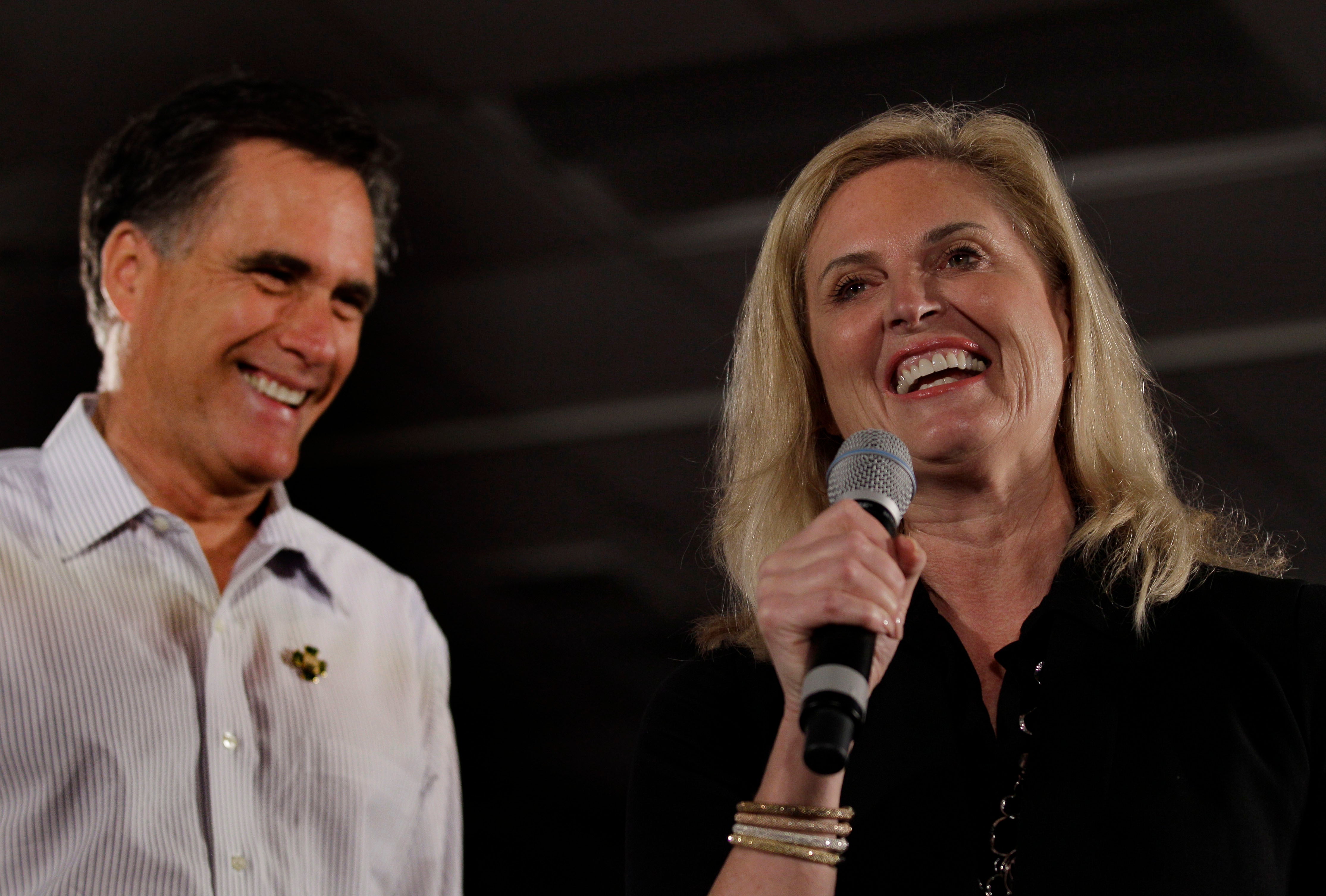 Hilary Rosen apologizes to Ann Romney for "poorly chosen" words
Updated: 5:43 p.m. ET


Democratic strategist Hilary Rosen apologized to Ann Romney Thursday, after finding herself in the middle of a firestormfor what she called "poorly chosen" words about Ann Romney as Rosen sought to hit her husband Mitt for his record on women.

"I apologize to Ann Romney and anyone else who was offended," Rosen said in a statement. "As a pundit, I know my words on CNN last night were poorly chosen."

Rosen was on the receiving end of criticism from Democrats and Republicans alike Thursday, after suggesting in a Wednesday night interview with CNN that Mitt Romney was unqualified to speak about the kinds of economic issues facing women in America because his knowledge of women's issues came from his wife, who had not struggled financially the way many women do because she had never "worked a day in her life."

In a contentious follow-up interview on CNN Thursday afternoon, Rosen continued to argue that she was not trying start a debate "between working moms and stay-at-home moms," and that her comments were being misunderstood.

"I've fought my whole life for women... to have the choices that Ann Romney talked about," Rosen said. "What I meant was that Mitt Romney is using his wife as an economic surrogate. He himself said it. And I just thought that that was off-base."

When asked by host Wolff Blitzer if she had a message for Ann Romney, Rosen said she would like to "applaud" Romney's decision to be a stay-at-home mom. But she did not immediately reiterate her apology until prompted by Blitzer.

"I apologize. Working moms, stay at home moms, they're both extremely hard jobs," Rosen said. "I'm sorry if that offended you."

Rosen suggested that the backlash over her comments was evidence that "we are all sort of falling victim to this amazing crashing political machine in this campaign, to move away from the real issues, which as I see it - and saw it last night and still see it - is, does Mitt Romney really understand the struggles of women economically?"

Ann Romney hit backagainst Rosen's initial comments Wednesday night and Thursday, defending her choice and arguing that she has struggled plenty, even if not financially.

"My career choice was to be a mother," she said Thursday in an interview on Fox News. "We need to respect choices that women make."

Rosen initially released her written apology after prominent Democrats, including First Lady Michelle Obama and Democratic National Committee Chair Debbie Wasserman Schultz, referenced the incident on Twitter.

"Every mother works hard, and every woman deserves to be respected," read a Tweet posted on Michelle Obama's Twitter account, which was signed "mo" to signify that she had written it herself.

The president, too, defended Romney when asked about the flap in an interview with ABC affiliate KCRG in Cedar Rapids, Iowa.

"There's no tougher job than being a mom," Mr. Obama said. "Anybody who would argue otherwise, I think, probably needs to rethink their statement."

White House Press Secretary Jay Carney also weighed in, noting in his daily press briefing that "we can all agree -- Democrats and Republicans -- that raising children is an extremely difficult job and that is true for all mothers as well as fathers."

Barbara Bush, calling into Fox News, praised Ann Romney for having raised five boys, which she affirmed was "a handful."

"Ann did choose to stay home with her children and that's a lot of volunteer work," Bush said. "I don't think people are very understanding of the fact that she has M.S., works very hard for them, she's had breast cancer, and that she works very hard for at-risk youth."

Earlier in the day, Rosen sought steer the conversation toward Mitt Romney's record with policies for working women.

"This is not about Ann Romney. This is about the waitress in a diner in some place in Nevada who has two kids whose day care funding is being cut off because of the Romney/Ryan budget and she doesn't know what to do," she said in an interview on CNN before issuing the apology. "Does Mitt Romney have a vision for bringing women up economically and can he himself stop referring to his wife as his economic surrogate? That's an important thing. He's the one that keeps doing this. Not me."

On Fox, Ann Romney rebuffed that idea, emphasizing not only her husband's commitment her own choices, but also to surrounding himself with women advisers.

"He listens to a lot of different women," she said. "I will tell you that Mitt said to me more times than you would imagine, Ann, your job is more important than mine."
Thanks for reading CBS NEWS.
Create your free account or log in
for more features.