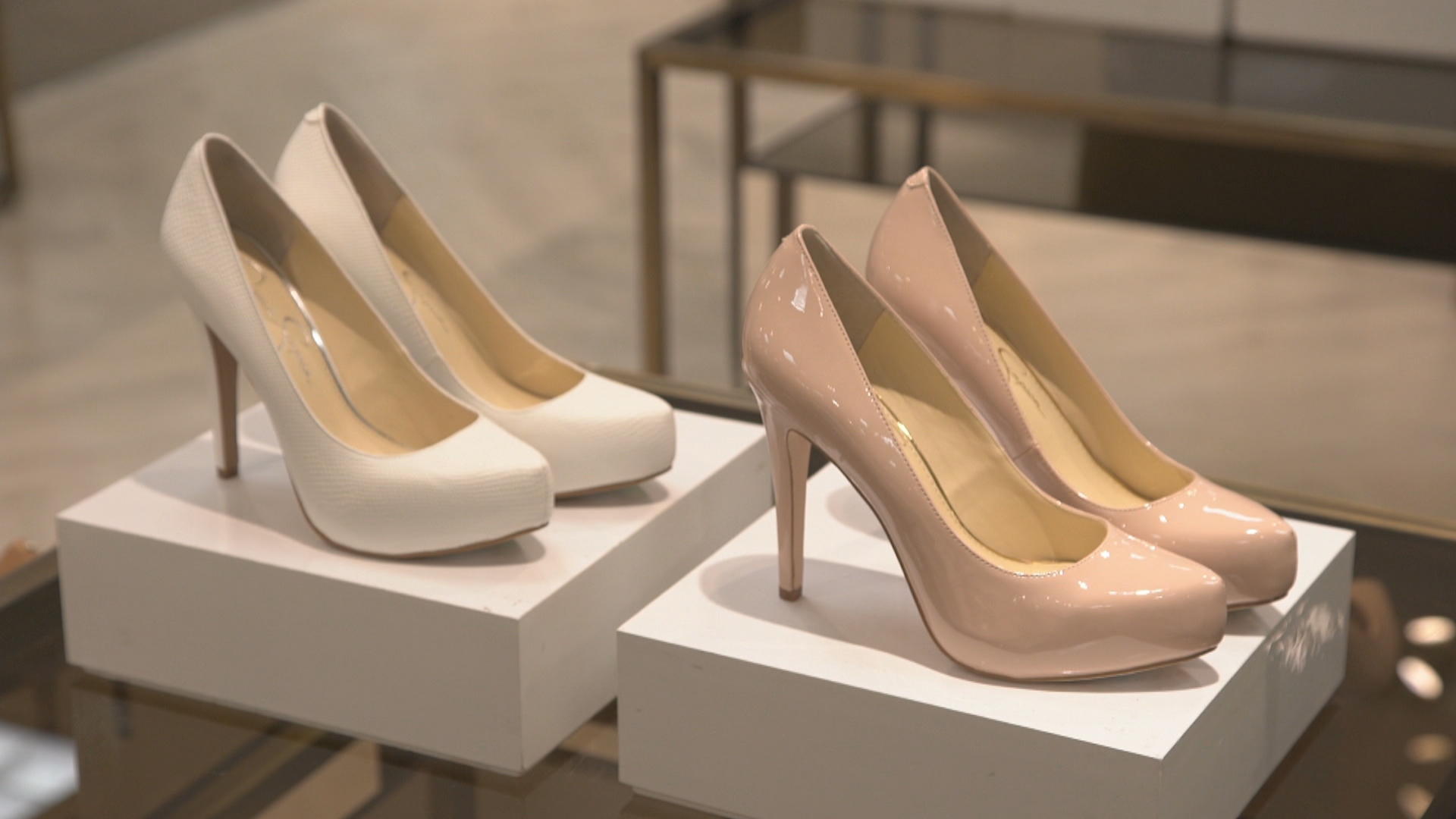 High-heeled shoe sales fall flat as women shift priority to comfort
After years of suffering in six-inch stilettos, women are finally speaking the truth: our feet hurt. A survey found that the most popular women's shoe styles in the U.S. do not have a heel, and sales of high heels dropped 12 percent in the past year while women's sneakers jumped 37 percent.
Travis Hutchinson, a manager at Lord & Taylor in New York City, says heels are a classic part of a woman's wardrobe, but flats and athletic styles are running ahead.
"Comfort is trending. That is like the number one thing. Women want to be comfortable," Hutchinson told CBS News' Nikki Battiste. "You're seeing women wearing sneakers with their suits, as well. Pencil skirts, dresses... It's a huge trend."
Connie Wang is a senior features writer for Refinery29, a digital media company dedicated to millennial women. She says there has been a "Zuckerberg-ification of office culture."
"For women," she says, that may mean "dressing a bit more casually and wearing flats to the office instead of heels."
While she isn't advocating for hoodies at work like Facebook's Mark Zuckerberg, she is devoted to wearing flats.
"I think that empowerment looks differently to many different women," Wang said. "For some women, they feel more like themselves in a pair of flats and I think we've reached a tipping point in society where that's finally more than OK to do at the office."
Many women don't want to be measured at work by their heel height. It's a cultural shift driven in part by millennials and money.
"I think that the price of shoes can be really, really high these days and for women to get the most bang out of their buck they want a shoe that they can wear all the time," Wang said.
And being practical can still be pretty.
"Absolutely you can be comfortable and cute. That is what it is all about nowadays. Women want to look beautiful and still stay true to how they feel," Hutchinson said.
At the end of the day, many women still love their heels and aren't rushing to throw them out. They're just wearing them less and saving them for special occasions.
Thanks for reading CBS NEWS.
Create your free account or log in
for more features.