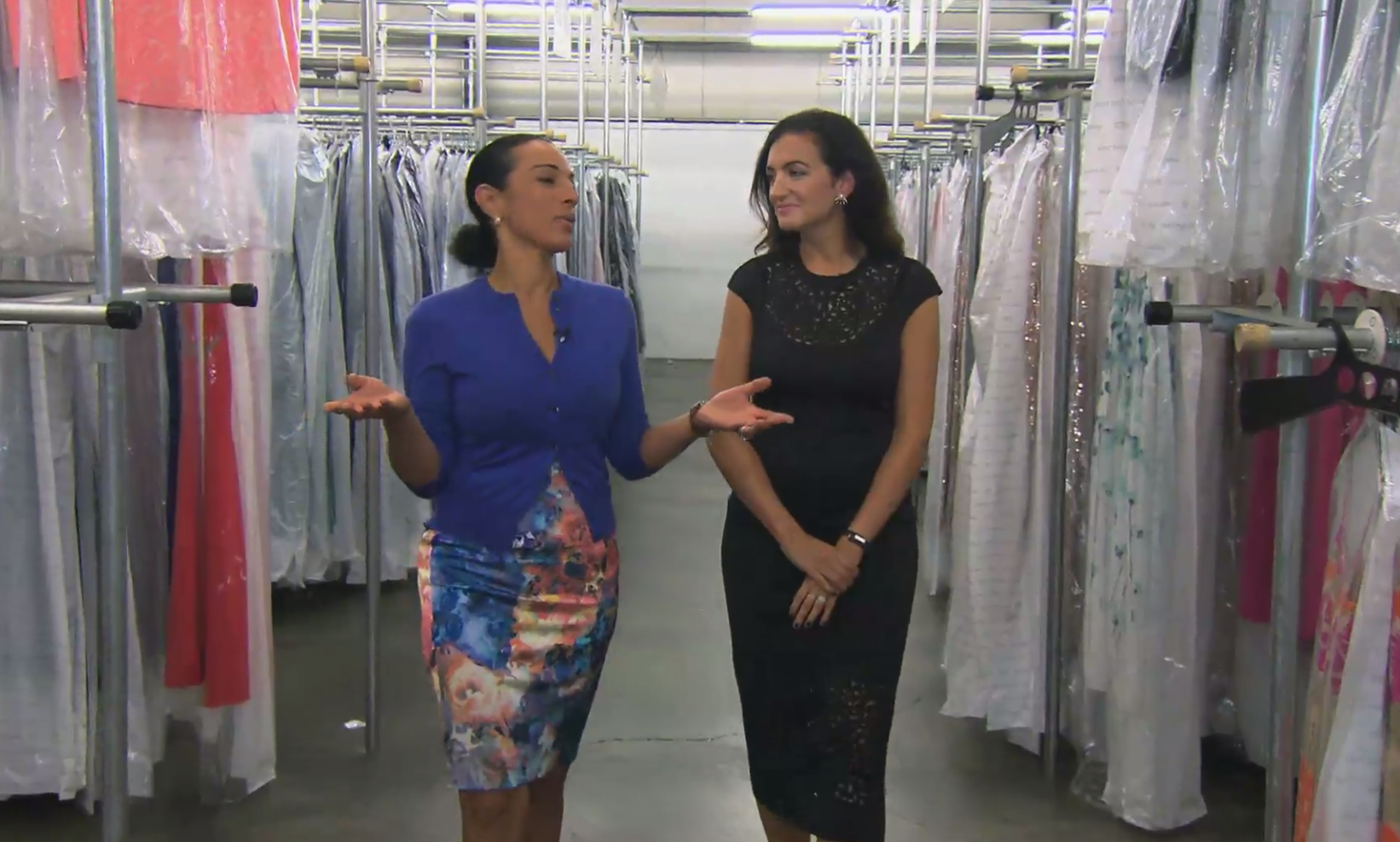 "I'm like a drug dealer; drug dealer of fashion"
Two women from Harvard Business School have dreamed up a company based on a simple premise: A woman should never have to wear the same outfit twice, and shouldn't have to buy it at all.
As CBS News correspondent Michelle Miller reports, millions of other women seem to like the idea.
To the woman who may say, "I have nothing to wear tonight," CEO Jennifer Hyman says, "we have 100,000 options for what she can wear."
Inside a 40,000 square-foot warehouse in Secaucus, New Jersey, is the giant closet that is "Rent the Runway."
The company -- part e-commerce site and part tech start-up -- stores some pretty glamorous merchandise: 100,000 designer dresses, all available for rental through their website.
"Before we send out any dress or any pieces of jewelry to a customer, we'll do a final check to make sure that they're in perfect condition," Hyman said.
With more than 250 designer brands, rental prices range from $5 to $475. One $3,500 Calvin Klein dress rents for $170, while a $1,000 Oscar De La Renta necklace goes for $150.
Hyman calls Rent the Runway's target customer, "the go-getter-girl. She's a professional, and she's using Rent the Runway because it helps her optimize her time."
Do designers see her company as competition? Hyman says no.
"Designers see us as one of their biggest allies, because we are introducing a demographic of women that was not entering department stores to find their brands," she said. "They come to me, they start renting $2,000 dresses and they develop that brand affinity early. I hook them. I'm like a drug dealer; drug dealer of fashion."
Kayla Gogos has been renting for weddings, parties and dates going for about three years. She regularly tries on possible rentals at the company's first standalone store in New York City.
"In a day where we don't always splurge, it feels like a very inexpensive luxury," Gogos said.
With thousands of styles to choose from, customers can browse by trend or event, borrowing items for up to eight nights. Rent the Runway sends two sizes to ensure the proper fit. After the rental ends, the outfit is shipped back for free.
Hyman says her dry cleaning center is Rent the Runway's secret weapon.
"Welcome to the country's largest dry cleaning facility!" She said.
It's a warehouse and technology system that organizes and dispatches more than 90,000 items every day to its 5 million members across the country.
An average dress on Rent the Runway goes home to 30 different customers. Seem impossible?
"It is possible when you own the dry cleaning process," Hyman said. "So we now know what kinds of lace should be put on a dress, what kinds of sequins designers should use."
But it wasn't that way when the company launched in 2009.
"We actually had our warehouse within a dry cleaner, and every day we would get there at four in the afternoon and pick, pack and ship the orders ourselves," Hyman said.
Rent the Runway's internal research shows the average woman buys 64 new pieces of clothing each year. But will rental therapy replace retail therapy?
"Women love to share when they look great," Hyman said. "Women love to share when they feel self-confident and it helps us that an ice-breaker amongst women is, 'oh my god I love your outfit. You look amazing.' And women feel comfortable saying now, you know, 'I Rented the Runway.'"
The company is planning on moving to a warehouse four times its current size this fall.
Thanks for reading CBS NEWS.
Create your free account or log in
for more features.