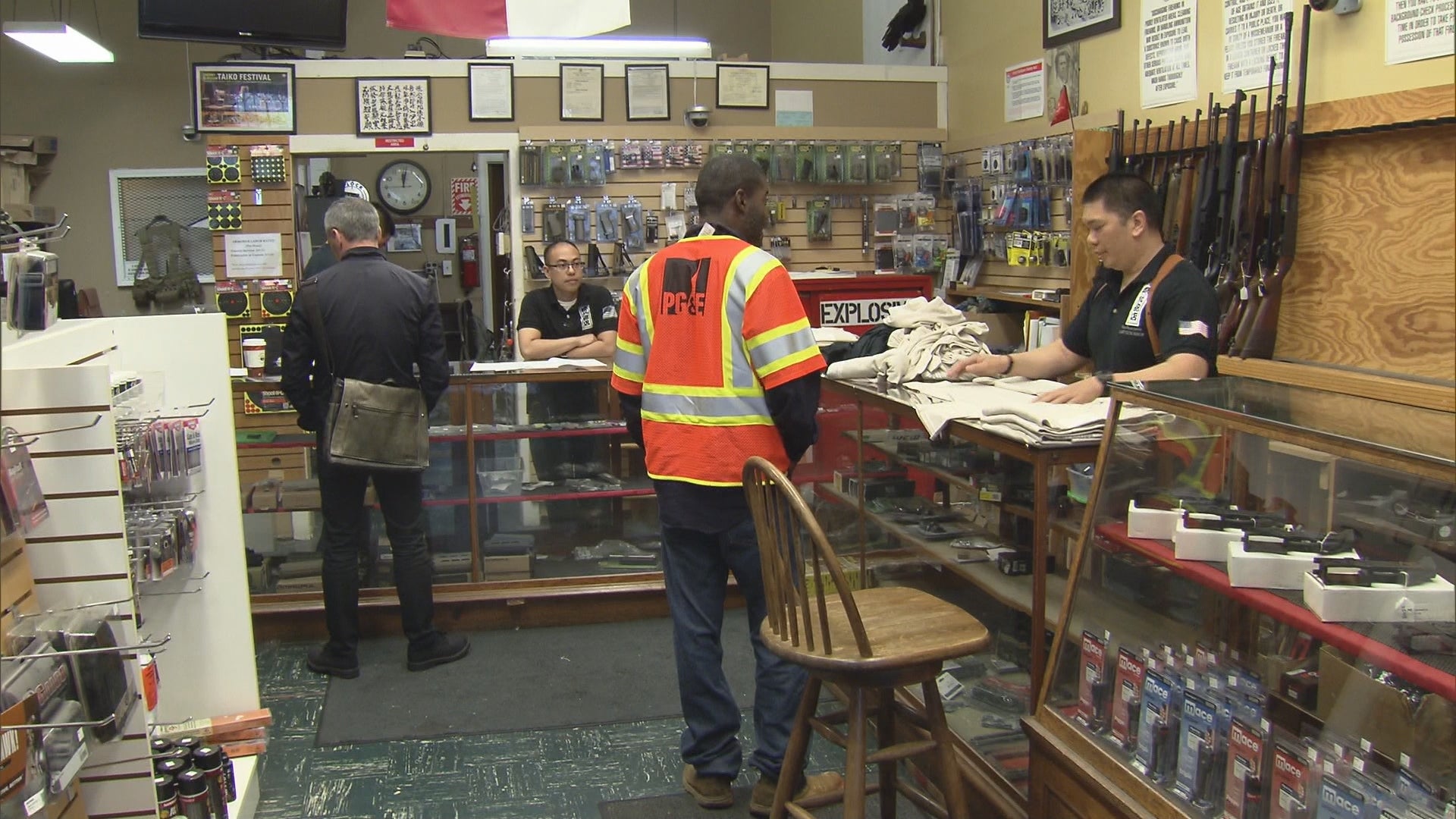 Last gun store in San Francisco closing over proposed law
A showdown in San Francisco between lawmakers concerned with public safety and the city's last remaining gun store has reached the endgame.
Under siege from an increasing amount of regulation from City Hall, "High Bridge Arms" is closing, reports CBS News correspondent John Blackstone.
Steven Alcairo, general manager of the modest storefront in San Francisco's Mission District, says his business is being pushed out by a proposed city law that would require the store to videotape every gun sale, then turn in the footage to the police department.
Gun buyers already have to fill out a detailed form, go through a background check and a waiting period. But sending a videotape of the purchase to local police strikes Alcairo as one regulation too many.
"When the idea was just announced, the following two weeks, sales just dipped. It was like a ghost town in here; nobody was coming in," he said.
Mark Farrell, the member of the city's Board of Supervisors who proposed the legislation, sees it as a necessary move for the safety of residents.
Although "High Bridge Arms" would be the only store that would be affected by the measure as of now, Farrell said the law would also target other stores that were looking to move to the area.
But Alcairo said the legislation would not make the city safer--"not in the very least"-- and that San Francisco would be losing a piece of history.
To some relief of gun buyers they won't have to go far when High Bridge closes -- there's a gun store just south of San Francisco's city limits.
Thanks for reading CBS NEWS.
Create your free account or log in
for more features.