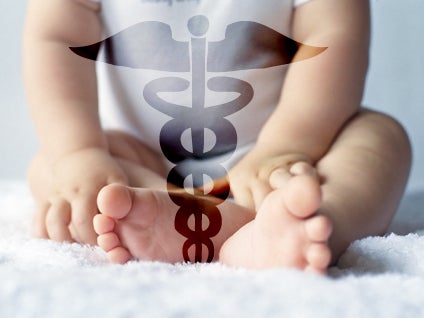 Hidden dangers in baby products?
DURHAM, N.C. - We put babies in car seats to protect them from danger. But could there be a danger hidden in those seats and in other baby products as well? A study to be published in "Environmental Science and Technology" looked at the flame-retardant chemicals used in dozens of baby products.
CBS News correspondent Wyatt Andrews reports the study focused on the foam padding that comes in baby products like car seats and diaper changing pads.
The researchers, led by Heather Stapleton of Duke University, expected to find flame retardant chemicals, but not this:
"I became concerned when we were finding chemicals that were shown to be suspected carcinogens or known carcinogens," Stapleton says.
Click here to read the full study (PDF)
The study does not identify brand names, but CBS News has learned chlorinated tris was found in three Evenflo car seats and one Snuggli baby carrier.
What's causing some of the concern is that flame retardant chemicals are known to migrate from foam into the air. That means that a baby being changed on a foam pad will be exposed twice, first through the skin, and then, by simply breathing.
"To me, Dr. Stapleton's paper is a wake-up call," says Dr. Linda Birnbaum, director of the National Institute of Environmental Health Sciences and a leading expert on toxins.
"I am concerned about, not only cancer, but reproductive or neurological effects as well," Birnbaum says. "The developing brain."
The makers of Evernflo and Snuggi tell CBS News in a statement: "protecting children is Evenflo's number one priority" - and uses chemicals "to meet..mandatory federal and state flammability requirements."
The chemical manufacturers tell us flame retardants "provide important fire safety benefits"..that chlorinated tris is "safe for use in consumer products" and says the new study does not show harm to infants because it "does not address exposure or risk."
Birnbaum agrees there is no proof of harm - but says, that's not the question. "I think the question should be, why do we need these chemicals in baby products at all?"
By coincidence, Duke's Stapleton had her second child last week - and at home has replaced as many foam based baby products as possible. In the balancing act between fire safety and chemical exposure - she sees chemicals as the greater risk.
More information on the danger of flame retardants
Green Science Policy Institute
Read Evenflo's full statement to CBS News
Protecting children is Evenflo's number one priority. Evenflo uses the same types of fire retardant materials to meet strict mandatory federal and state flammability requirements as do automobile and other baby and juvenile products manufacturers.
Read the statement by North American Flame Retardant Alliance of the American Chemistry Council
WASHINGTON, D.C. (May 17, 2011) - The following can be attributed to Kathryn St. John on behalf of the North American Flame Retardant Alliance of the American Chemistry Council regarding the study, "The Identification of Flame Retardants in Polyurethane Foam Collected from Baby Products," by Dr. Heather M. Stapleton, et al.
"Flame retardants are well-studied and provide important fire safety benefits in homes, cars and public areas. The flame retardants currently in use are allowed by the relevant regulatory authorities. Our member companies are on the forefront of innovating new flame retardants, which undergo extensive testing by manufacturers and the safety data are scrutinized by government agencies in the U.S. and abroad.
"This study attempts to examine the existence of certain flame retardants in a small sampling of children's products; it does not address exposure or risk. We are pleased that it does appear to confirm that the industry's 2004 voluntary phase-out of PentaBDE is working. We note that the "tris" chemical* referenced in the report is not the chemical restricted in children's clothing.
We will continue to work with government agencies and the scientific community to meet our dual objectives - using the safest possible chemistry to protect families by preventing fires from starting and limiting the spread of fires once ignited."
# #
*We would also like to clear up a common misperception about the flame retardant banned for use in children's clothing. A certain flame retardant, TRIS (2,3,-dibromopropyl) phosphate - commonly called "TRIS" - was restricted from children's clothing 30 years ago. This is not the same chemical (TDCPP) cited in this study [TDCPP, tris (1, 3-dichloroisopropyl) phosphate] which has been deemed acceptable for use in consumer products by a recent European Union risk assessment. TDCPP was the most commonly used flame retardant in the tested products and this is not problematic as it is approved for these uses.
Thanks for reading CBS NEWS.
Create your free account or log in
for more features.