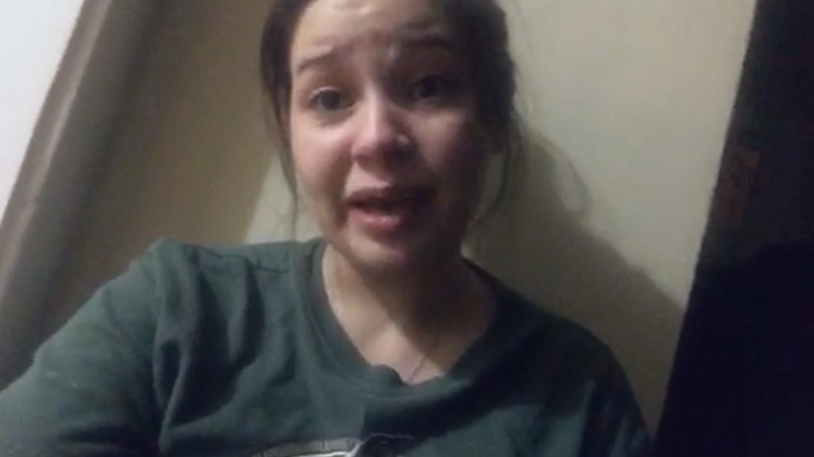 Heroin addict films her own detox
CLEVELAND -- "I want my life back and I am ready. I'm so ready to stop," 19-year-old Mariah Powers cries to a video camera. She made the video while high on heroin, on the day she says she hit bottom.
"I don't want to live my life this way. I'm going to end up dead or in prison," she says to the camera.
Mariah had overdosed 4 times in the previous month. She said she made the video as a reminder of how low she was that night. She detoxed alone, at home, after she couldn't find a facility to take her in.
"Just to see my face even, how I looked that day is like...wow."
Ten days later, Mariah told CBS News her story. She said she was just 16 when a boyfriend introduced her to heroin.
"It it starts with your first high where it is just complete euphoria," said Mariah. "And then when I didn't get that high again after I did it again I thought I needed to do a little more."
Before she knew it that first high had turned into a $100 per day habit.
"I would steal, lie, cheat, sell my body." She said she wants to tell her story publicly to help others in her situation.
Mariah's father Joe Powers said he felt hopeless as he watched his daughter overdose over and over.
"I pretty much buried my daughter at that point, in my mind," said Powers. "That sounds cruel. It doesn't mean I gave up with her, but I figured that the disease would get her."
Powers had never seen the video his daughter made before he watched it with CBS News. He got tearful as he watched.
"I want my dad back," Mariah told the camera. "I don't want to be this empty hollow shell any more."
Powers says he is not ready to believe his daughter will stay sober.
"She will always be an addict and there's always going to be that waiting for the shoe to drop."
Does Mariah believe she can stay clean?
"I can only take it one day at a time. I can't say I'm going to be sober for the rest of my life," Mariah said. "But as of today, heck yeah I'm going to stay sober."
She's now stayed sober for 60 days.
Thanks for reading CBS NEWS.
Create your free account or log in
for more features.